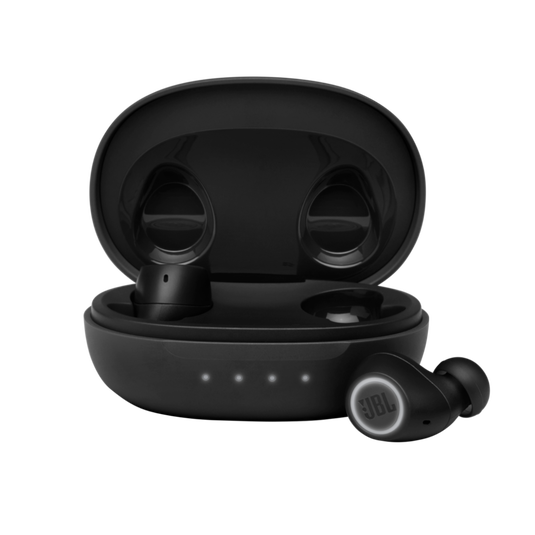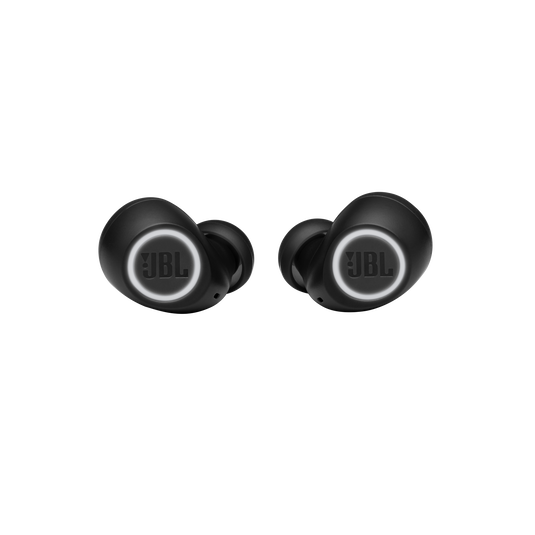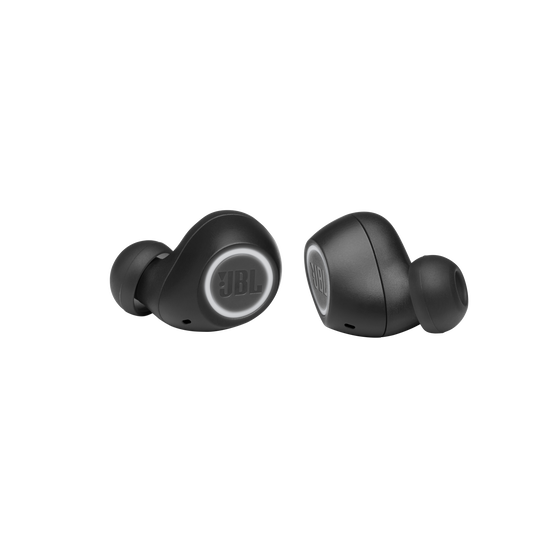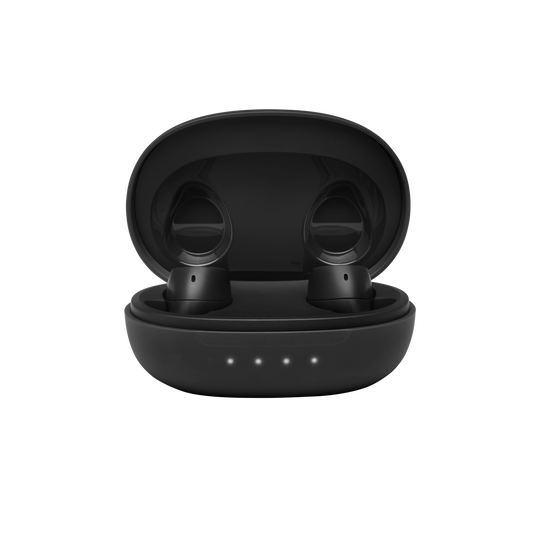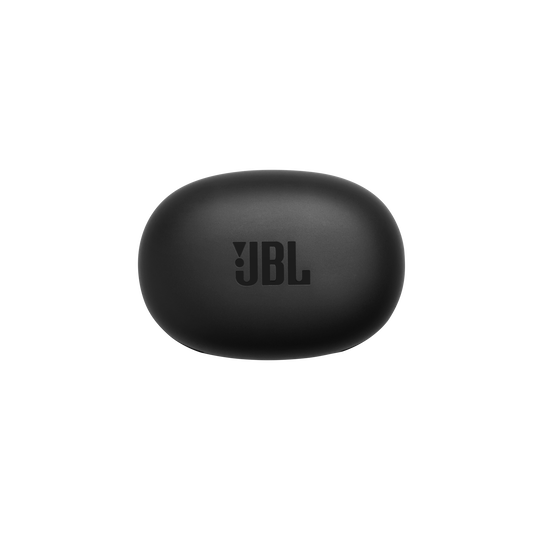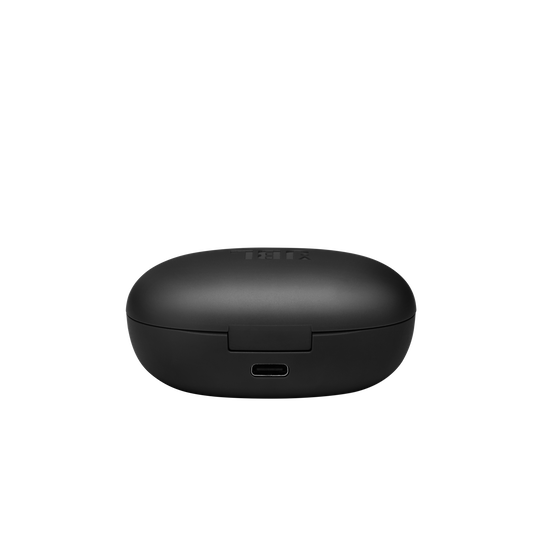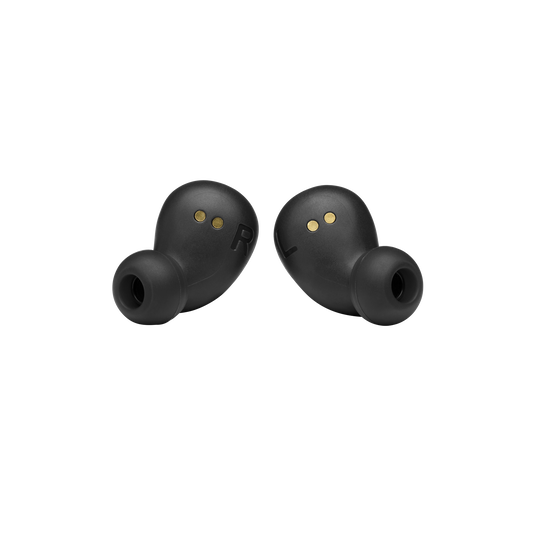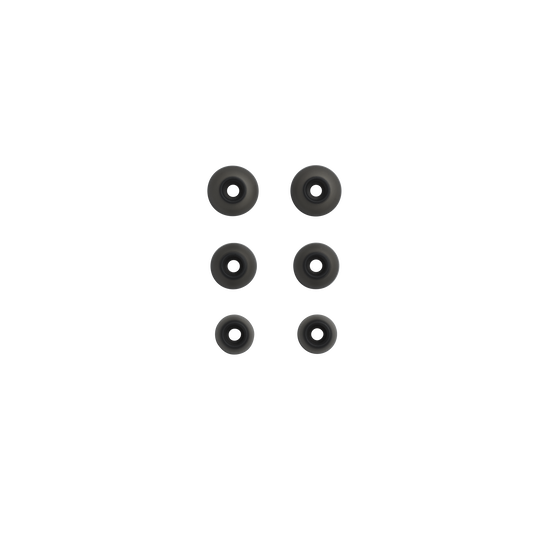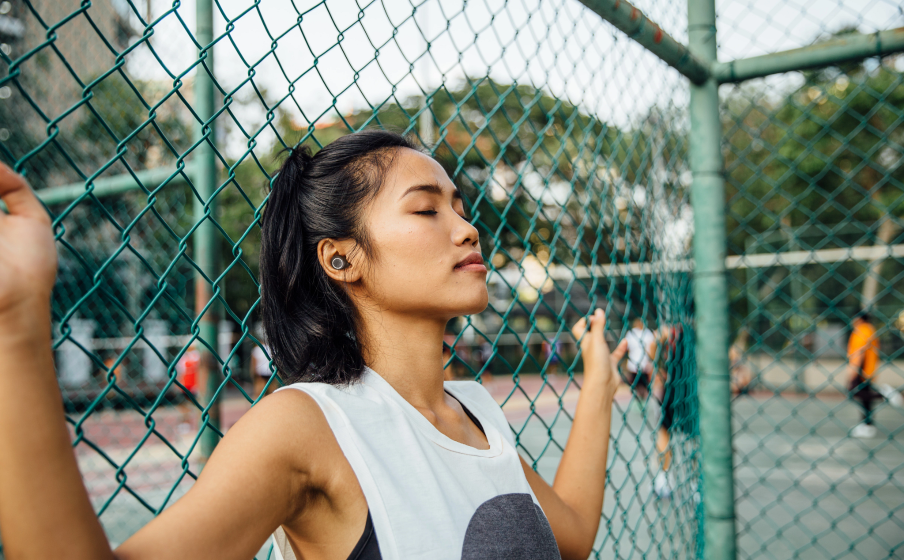 JBL Signature Sound
Immersive JBL Signature Sound delivered in an intuitive, intelligent package.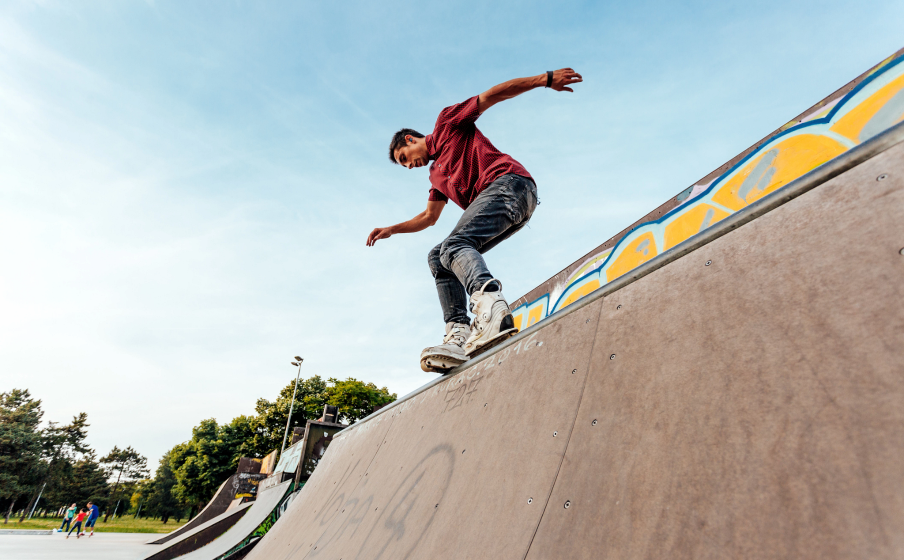 Dual connect makes your life easier
The JBL Free II instantly pair to your Android device as soon as the earbuds are out of the case. Take crystal clear phone calls, talk to your voice assistant and listen to your favorite streaming music - at any time, with either earbud or both. Bluetooth 5.0 ensures high quality streaming.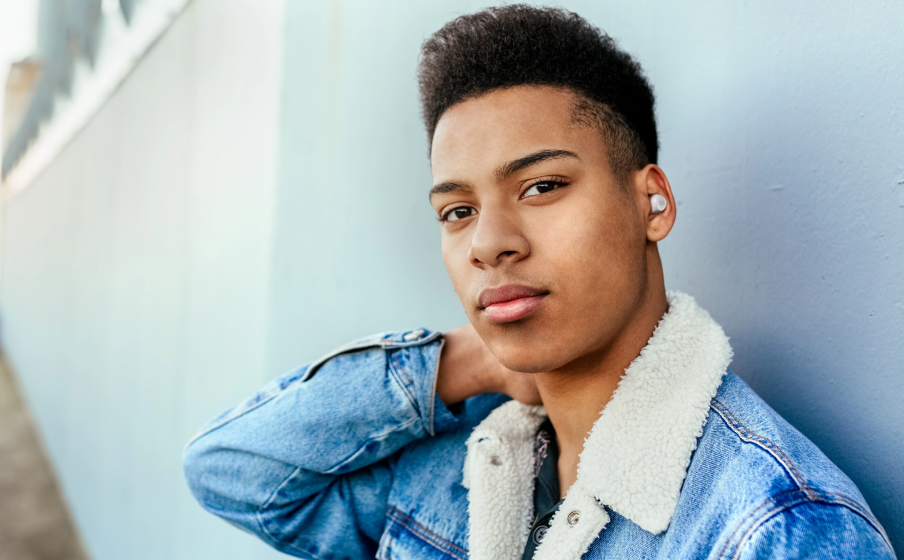 24 hours of combined playback
Enjoy an entire day of wireless audio, with 6 hours of continuous playback and 18 hours of backup power from the charging case. Easily recharge with a type-C charging case.
Features

Fast Pair
Thanks to Fast Pair enabled by Google, the FREE II TWS are connected to your Android device the second you flip the case open. You can also pair multiple devices just by tapping on the devices' screen.

Easy, handsfree calls
Integrated microphone allows for clear phone calls. Automatic stereo-mono mode switching for a natural call experience. Take full control of your calls and music with a single intuitive button and access your device's voice assistant.

Comfort Stay. Secure Fit
Best-in-class ergonomics ensure a secure fit that stays with you, no matter what you are doing. The ear tips, available in 3 sizes, allow you to find the one that fits you best.

Splashproof
IPX4-certified design keeps the music playing through sunshine and rain.
Specs & Downloads
Item# JBLFREEIITWSBLKAM
Description
Calls, music, active – your choice. No Wires.

JBL Free II deliver JBL Signature Sound in an intuitive, yet intelligent package. Completely free from wires and easy to use, the JBL Free II is your flexible companion for calls, music and an active lifestyle. You get a day's worth (24 hours) of combined playback: 6 hours of continuous listening on the headphones plus 18 hours of backup from the charging case. Immediately paired as soon as you flip open the case, each earbud of the JBL Free II can be used independently in mono or stereo mode, saving battery life. Super comfortable with ear tips in 3 sizes, their worry-free IPX4 certified design keeps the music playing through sunshine and rain. Step up your listening experience in an easy way by controlling music and calls with the intuitive touch controls on the earbud and live free from wires.
General Specifications
Driver size (mm)

5.6

IP Code

IPX4
Audio Specifications
Driver sensitivity at 1kHz/1mW (dB)

100

Dynamic frequency response range (Hz)

20 Hz – 20 kHz

Impedance (ohms)

16

Number of drivers per ear

1
Dimensions
Charging Case Weight (oz)

1.8

Earpiece Weight (oz)

0.3

Charging Case Weight (g)

52

Earpiece Weight (g)

9.6
Control and Connection Specifications
Bluetooth profiles

A2DP 1.3, AVRCP 1.6, HFP 1.7

Bluetooth frequency

2.4 GHz – 2.4835 GHz

Bluetooth transmitted modulation

GFSK, π/-4DQPSK, 8DPSK

Bluetooth transmitter power

0 - 12dbm

Bluetooth version

5.0
Battery
Charging time (hours from empty)

2

Charging case battery life (max hours)

18

Maximum play time (hours)

6
Features
Charging cable

Yes

Splashproof

Yes

Voice Assistant integration

Yes

Built-in Microphone

Yes

Hands Free Call

Yes

JBL Signature Sound

Yes

Secure Fit

Yes

True Wireless

Yes

Wireless

Yes

Charging case

Yes

Rechargable battery

Yes

Bluetooth

Yes
What's in The Box?
1 x JBL Free II headphones
1 x Type-C charging cable
3 x Sizes of ear tips
1 x Charging case
1 x Quick start guide
1 x Safety sheet
1 x Warranty
1 x Warning sheet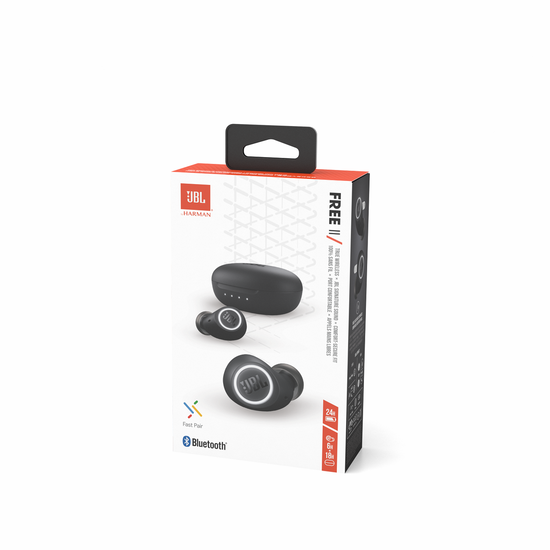 Documents & Downloads
Customer Reviews
Rated

5

out of

5
by
Anonymous
from
This is a major upgrade! l You must upgrade today!
This is great ear bud. They did some much needed upgrade from the free 1. Now you can hear sounds clearer movies are great it cuts off outside nosie and also now you also use one ear bud at a time. The only thing i hope jbl will put in an update is changing the sound by using the jbl headphone app. Other then that one thing this is a must buy earbud.
Date published: 2021-09-30
Rated

4

out of

5
by
Jonathan Meissner
from
Better than the Original AirPods?
JBL Free 2 earbuds strike a sweet spot with price and performance. I'll compare them to my original Apple AirPods. Where the AirPods offer a smaller case, and easier placement in the ear I appreciate the firm fit of the JBL for more active work. While not noise canceling the JBL have a sealed design which block much more outside noise than the AirPods do. Sound quality is a win for the JBL's as well. While not flat nor offering pounding bass they sound more "full" than the AirPods probably due to the sealed design. I really like the USB-C charging case that seemed to charge the buds several times over, the battery level light on the case is a nice too. So then comes the price, and at half the cost of the AirPods I think the Free2 buds are a deal and the price to performance ratio is pretty sweet.
Date published: 2021-11-19
Rated

5

out of

5
by
MoggyMogDog
from
Compact yet powerful
What great little ear buds these are. If you just want to sit back and relax then these are great for cancelling out background noise. With the sleek carry case doubling up as a charger you can get hours if entertainment. The hands-free allows you to answer calls without searching for your phone. Calls are clear but the recipient did say they could hear the wind but I guess there's nothing we can do about the weather. Reasonably priced compared to some on the market. Great buy.
Date published: 2020-12-21
Rated

3

out of

5
by
C Etheridge
from
Great connection process with Android, but...
So by hobby and somewhat trade, I am a sound engineer. At least I am paid to ensure good and proper sound on multiple devices, so take that for what it's worth. I will start with everything but the sound first. The case the buds come in is reasonably compact, the advertised battery life is impressive. The out of box experience is really good. After charging, I opened the case and the buds flash at me which I like, and the lights are big. That is cool to me. I turned my Pixel 5 on and I was instantly greeted with a notification asking me if I wanted to pair the buds. I tapped on the icon and they connected without any other fuss. This is a phenomenal experience. Almost worth the price of admission. The buds fit well and comfortably tight in my ears. I was able to use the included rubber inserts without having to change them. I normally have smaller ear canals so I was pleasantly surprised that they fit. While shaking my head around and brushing up against them with my hands, I don't feel like they are going to fall out at all. They feel very secure. I have other JBL headphones and I am able to interact with them through an app to enable and disable features or more importantly EQ the devices. These do not seem to interact with any app that I can tell at the writing of this review. So I knocked one star off for that because as you are about to see, these buds need an EQ. So the box advertises the "JBL Signature Sound". As I stated I have other JBL headphones and these buds do not sound like the others. I will start with the good. The good is that they have a really nice punchy low end response. Some songs I listened to, these guys almost punch you in the ear with bass, in a good way. The lower mid range is slightly lacking, but solid enough and not distracting. I did find an EQ app that I was able to use to tune these devices and I ended up boosting most lower frequencies below 1kHz, but only slightly. Above 1kHz is where it gets really problematic. These buds are really harsh to my ears in and around the 5-6kHz range. Cymbals are really harsh, snare cracks hurt, and the hi-hats just dig and drone into my ears. I ended up dropping the 5-6kHz range drastically in my EQ app, at times by as much as 5db. I also noticed that going in the high upper extremes of the sound spectrum was also lacking a bit. I know most people don't notice 16kHz and above, but those spatial frequencies do add to the overall experience and these buds are lacking in that area. As I write this review, I have been listening to a variety of music with these buds and I find myself having to continue to adjust the EQ because that 5kHz range is just that harsh. The final thing I have to say is that the sound stage of these buds are quite lacking as well. It sounds like all of the sound is aimed right at the base and center of my skull. I don't hear much stereo separation at all. Luckily my EQ app has a virtualizer and I was able to separate the stereo space a bit and that helps a little. Overall, a great experience with the hardware and connection process that is unfortunately overshadowed a bit with some poor performance in the sibilance frequency range and stereo separation.
Date published: 2021-09-30
Rated

4

out of

5
by
Steve Liberty
from
Comfortable and great sounding
Another really good sounding set of bluetooth earbuds from JBL. Very comfortable, great fit and sound. Controls are rather minimal, and a little hard to use -- pressing the button causes the earbud to be pushed into my ear, which is uncomfortable. But I tend to mostly use the controls on my iPhone anyway, so I can live with that problem. One thing -- I took them on a trip, and while they worked perfectly on the outbound flight, I could not get them to pair on the return trip. it simply wasn't being seen by my phone. I thought something was wrong, but when I got home, they paired effortlessly. So I suppose it might have been due to too many BT devices being used on the plane???? Anyway, I imagine any earbuds would have experienced the same problem, so no fault here. I would buy them again.
Date published: 2021-10-21
Rated

4

out of

5
by
Tim K
from
Solid Wireless Headphones at a Great Price!
The JBL Free II headphones are a solid choice for anyone looking for a good sound and call quality at an affordable price. They connected to my Samsung Galaxy S20 with no issues and reconnect every time I put them in my ears. My significant other has an iPhone and they also connect to her phone with no issues. The fit is very good - I had to try out a couple of pad sizes but found one that works well for me. They aren't as secure as others I've tried while exercising but they haven't fallen out yet. The multi-function taps work as designed. I wish there was a volume control option but it's not a big inconvenience. Battery life is has been very good. I can get through my whole working day on one charge. My only real complaint with headphones is the lack of an app to control the EQ. Out of the box, they are a little flat in my opinion. I prefer heavier bass and treble depending on the music I'm listening to. Once I set the EQ within my music service, they sound great and give me the JBL sound I'm used to - forward bass and decent treble. It would be great to have the EQ set through a JBL app that crosses all platforms like many other headphones have. Sound isolation is very good - you can pick out things that I have not heard before on other headphones. Call quality is very good. I have not had any complaints from the caller on the other end and I can hear those on the line very well. For the exception of needing an app to control the EQ, these are great headphones - especially considering the price! I can see me listening to these headphones on a daily basis. Well done!
Date published: 2021-09-27
Rated

5

out of

5
by
BlondeAzn
from
Ear buds
I am super excited to have been selected to review these JBL ear buds. They came in a sleek black case and I love that they come with changeable rubber pieces. The earbuds sit nicely in the case and they light up. They are pretty good for noise cancelling. I've worked out with them and they did stay in my ear. My biggest fear is losing one earbud somewhere. The sound quality is crisp and the bass isn't too overwhelming. I've been using them everyday for 5 days for a few hours a day. I haven't had to charge u til day 6. Charging takes about hour or so then I'm good to go.
Date published: 2021-10-03
Rated

4

out of

5
by
Nick C
from
Great earbuds with confounding controls
Was excited to test these out as I loved my JBL Free X I got a few years ago. Great sound, comfortable throughout the day, but a little bit stiff on the controls. They aren't as response as you'd expect, but definitely not a dealbreaker with the overall quality of the buds themselves. Listened to Grimes 'Miss Anthropocene' which is a pretty wide spectrum of experimental analog and synthesized sound which definitely stretched the legs on these buds. Really enjoy running with these in the morning, stable and comfy the whole way, and great at work. Definitely recommend!
Date published: 2021-10-06
Rated

4

out of

5
by
Zenn
from
Great quality, holds to crashes!
I've had these for a while, couple months minimum, and I have to say they're really good. They stay in your ears if you put them in right, they have really easy controls and great battery life for my riding trips, and great sound quality. To put into perspective how well these Earbuds stay in, I had a single one in for some music on my usual motorcycle ride. A deer jumped out in front of the car in front of me and collided with it, I also crashed to avoid the deer and car, and the earbud stayed in the WHOLE time, and did not come out until I pulled off my helmet. Quality earbuds, only giving them 4 stars though because the mini-charging station they have doesn't seem to have as much battery as expected, but otherwise amazing.
Date published: 2022-10-24
Rated

3

out of

5
by
Youngblood
from
The JBL Free II earbuds get the job done
Connecting these earbuds to my phone the first time was very easy. You don't have to use them together either. Just leave one of them in the charging case. I mostly use them in the office at work. When I'm listening to my tunes and need to keep an ear free to have conversations it's no problem. You're limited to only 4 button commands using one bud but have a total of 8 when using both together. The fit in the ear isn't as secure as my JBL Reflect Flow earbuds. They are only suitable for low impact activities like walking. Because of it I don't think the sound quality is as good either but not bad at all. I do like the Free II charging case better because the status LEDs are on the front and easily visible. Long lasting charge too.
Date published: 2021-11-07
Rated

3

out of

5
by
Leodensian
from
Good midpriced earbuds.
Out of the box they connected straight away no problem. They came charged and having worn them for over 12 hours still no need to use the included charger cable. Audio quality leaves a little to be desired though, lots of high end but bass a little tinny. The fit is OK but even after swapping the moulds around they still tend to come loose with heavy exercise, fine for walking, jogging etc or just round the house. Quite stylish looking with a great case. The fact you can use them individually is a bonus and phone call quality is great.
Date published: 2020-12-21
Rated

4

out of

5
by
Anonymous
from
Easy Connectivity and Outstanding Design
To start off, first and foremost, the instant connectivity is amazing. As soon as the case is opened the headphones are put into pairing mode. The build quality is very solid as well. This all comes in a well presented, simple packaging. The audio quality is the only thing that could be improved upon. There is a good amount of low end with a warm sound signature, the loudness isn't there but for most people that shouldn't be an issue. Overall a very solid set of earbuds that are a great purchase.
Date published: 2021-10-07
Rated

4

out of

5
by
Justin C
from
Good sounding earbud
The Free II has punchy base and clear defined mid tone. The connection remains stable with iPhone and battery life is long enough. Duo connect works well but note the Right one is the main unit so if you happen to pick up the left (when the right one is charging), it will power down after 20-30 minutes of paused music player and disconnect from your Bluetooth. I will have to return the ear piece to battery charging case for the ear phone to reconnect again
Date published: 2021-10-04
Rated

4

out of

5
by
Tony N
from
Compact, easy to pair, and well-styled
From the moment I opened my Free II TWS box I knew I was going to like them. The packaging was as minimal, well designed and stylish as the headphones themselves. I loved the way they greeted me by flashing their seductive lights the moment we first laid eyes on each other when I opened up their case for the first time. Pairing them with my iPhone was EASY. PHEW! If you're like me you've probably had the experience of trying to pair a device that was said to be easy, but unless you followed the extensive and painful manual, there was no way you were going to get hooked up to your tunes. The sound is crisp and clear but a gentle prod to the sound engineers I could do with just a hint more bass with my music when it comes to my workout music. All in all I give them a solid 4.5/5. With a hint of added bass I'd have no issue of giving these quality headphones a perfect score.
Date published: 2021-10-21
Rated

5

out of

5
by
Brian K
from
Good fit Easy connectivity
Nice snug fit in my ear and it was super easy to connect to my Android phone. It only took a few seconds to figure out the controls and they were easy to use. Very crisp and clean mids and highs, I could use a little more bass but that's just me. You can't go wrong with these.
Date published: 2021-11-12
Rated

5

out of

5
by
Beth Bautista
from
Excellent Sound Quality
These buds are a perfect companion to a daily commuter, whether for listening to music, watching videos on the phone or talking with friends and family whilst on the way to work. The sound quality is very good; it frees one from the hassle of untying cables from one's handbag and the buds fit snugly in the ear. I love it and would recommend the product to family and friends.
Date published: 2021-01-01
Rated

5

out of

5
by
DonH
from
JBL Free ll TWS - Black
I've been using these buds for a few weeks now. I wasn't sure if I'd like them when I first got them because they're so small. I was worried about battery life and of course sound. I was quite surprised with the level of both. The charging case lets me use them all day. The light weight of the earbuds keeps them comfortable and they sound great. I highly recommend these!
Date published: 2021-10-11
Rated

5

out of

5
by
Ethan k
from
My new go-to pair of headphones
Easily pairs right out of the box! My go to pair of headphones that isolate me from the noise of life at home. Perfect for me to grab my laptop and turn on a show when my partner is watching one on the tv nearby. The case fits well in my hand and the headphones do not move around once in place. A stunning pair of headphones to say the least!
Date published: 2021-10-01
Rated

4

out of

5
by
BruiserKing
from
Great headphone just not quite on par with Airpods
I really do like these and the sound quality is excellent, i just think the feel and quality of the the airpods is better and also the compatibility with the iphone could be better. The bass and treble are brilliant it must be said i think it's just the comfort and knowing other headphones that stops me from giving it a 5/5.
Date published: 2021-01-04
Rated

5

out of

5
by
Dustin
from
great sound quality
The sound quality is very good with these, on par with my air pods, the fit is very good also, i even feel they fit better in my ears. the battery lasts a very long time and the connection was quick and easy, i even grabbed them over my airpods on the last travel trip i had.
Date published: 2021-10-07
Rated

5

out of

5
by
Byron C
from
Be ready to be surprised
Easy pairing and good volume. Tried these headphones out for first time today on a flight and they didn't disappoint at all. Headphones arrived already charged at 100% right out of the box. Very comfortable and doesn't bother your ear as long as you pick the right size.
Date published: 2021-09-25
Rated

3

out of

5
by
Anuj
from
Decent earbuds
The earbuds are decent, they fit well and connect very easily but sound is very low. I had to increase my laptop's volume to 100 to be able to listen to other people over the phone clearly. The earbuds feels nice but the case feels like it's not of highest quality.
Date published: 2021-10-11
Rated

5

out of

5
by
Luis
from
Powerful sound in a small package
Cant say im really surprised with jbl products as all have been great. But i will say that these head phones are loud but keep the bass and vocals very clear even at maximum volume. Love the product as it is small but sounds great despite the size.
Date published: 2021-11-05
Rated

5

out of

5
by
John R
from
Love the JBL Free 2 Earbuds
The sound from the JBL Free 2 earbuds is perfect, with clear sound and with no distortion. Battery life is long in between charges, about 6 hours. Now I'm looking forward to enjoying many hours of music!
Date published: 2021-09-30
Rated

5

out of

5
by
Mdoyle
from
Good quality sound
Great sound like always. The adjustable size fit even small child and stay in with movement. Easy to use will last. Reliable brand, can never go wrong. Long lasting charge with convient charging case.
Date published: 2021-10-21
Rated

4

out of

5
by
Maasis
from
Great, good quality and robust in-ear earphones.
This in-air earphones is full packed of good sound quality and good built. The bass and treble are in good performance and the voice quality is clear. It is IPX5 certified that can sustain low water spray like rain and; daily wear and tear. It is also noise proof so you cannot hear your surrounding. The earphones rest nicely in the ear which is ideal when you are running or riding a bike good factor not to lose it. The connection is very easy through Bluetooth and hassle free. The only thing I noticed the left earphone dropped connection time to time. When charging it is quite straightforward, after using the earphones just put it back to the charging case and it will charge the earphones automatically. The charger dock itself will last until 5-6 days with minimal usage 30minute- hour a day. The earphones have a build it command different in each side. Right side: 1 click end call, stop or resume music, Left: side skip music. 2 clicks, right: trigger google or siri assistant, left side: return previous music. 3 clicks both reset on left and right. Over all performance and quality are great.
Date published: 2020-12-22
Rated

5

out of

5
by
Roadie8105
from
Astounding Sound Quality!!
Amazing sound quality delivered from such a small device via JBL Signature Sound!! The Free truly wireless headphones connected effortlessly right out of the box thru JBL FAST PAIR and my Android device! Bass and sound dynamics are second to none.. The headphones can be used as stereo (both at one time) or single mono to preserve battery life and listening pleasure! These headphones offer 24-hour battery for calls, music, and active lifestyle. You can enjoy 6 hours of continuous playback and 18 hours of backup power from the charging case with these headphones. Easily recharge with a type-C charging case. Three different sized soft silicone type ear adapters are included for various sized ear openings and optimal comfort whether you are exercising, boating (SPLASH PROOF!), etc. Integrated microphone allows for clear phone calls. Automatic stereo-mono mode switching for a natural call experience to control all of your calls and music with a single button and access your device's voice assistant. A true asset to my headphone collection whether I am relaxing at home, on the go traveling, or out on a morning run...
Date published: 2021-10-22
Rated

5

out of

5
by
Helen8462
from
Love these!
I've had these for a few weeks now and absolutely love them. Crystal clear sound, great smart features and fit so well in my ears. Forget their in sometimes!
Date published: 2020-12-22
Rated

5

out of

5
by
lipko123
from
they are great
i have them fo 4 months and i love them they are great beacouse they are so small
Date published: 2021-05-12
Rated

5

out of

5
by
Boospie
from
Excellent buds.
These are the real deal. The sound quality is superb.
Date published: 2021-12-22
bvseo_sdk, dw_cartridge, 18.2.0, p_sdk_3.2.0
CLOUD, getReviews, 7ms
reviews, product
Product Q&A
bvseo_sdk, dw_cartridge, 18.2.0, p_sdk_3.2.0
CLOUD, getContent, 155ms
questions, product
bvseo-msg: Unsuccessful GET. status = 'ERROR', msg = 'Not Found.';
Support
Register your JBL product
Do you own this product? Register it here in case you need to claim warranty
Register Now
Can't find what you're looking for?
Are you looking for product support, documentation, how-tos or older products?
JBL Support