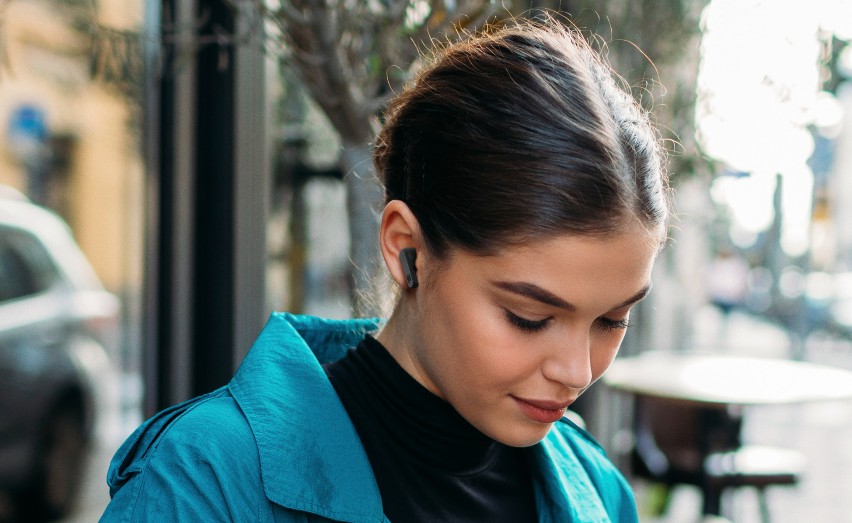 True Wireless Earbuds
A few quick questions will help us identify the best True Wireless Earbuds for you

What are you using your headphones for?
There is an optimal fit and product for any activity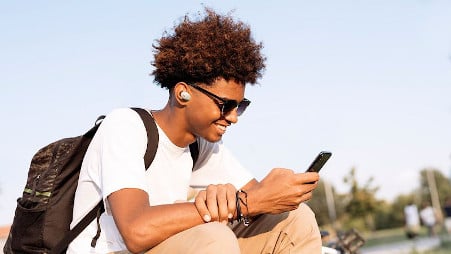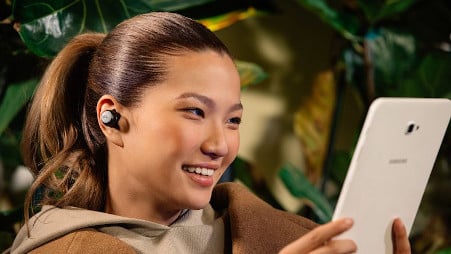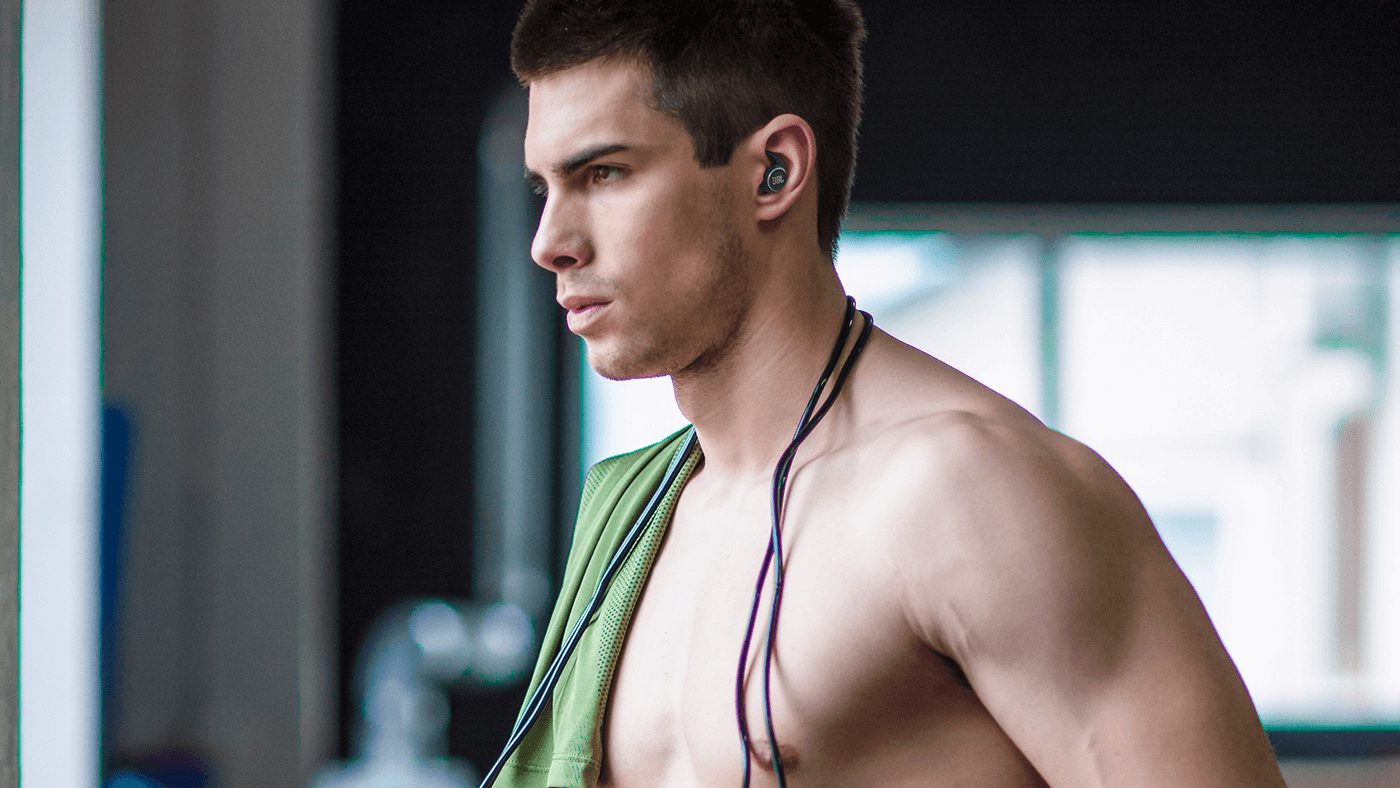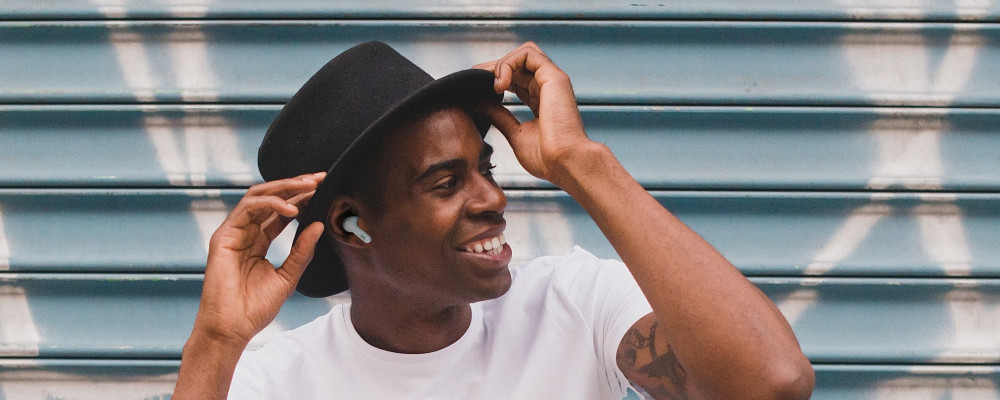 What feature is a must-have to you?
Choose all that you want your earbuds to have
My headphones absolutely must have: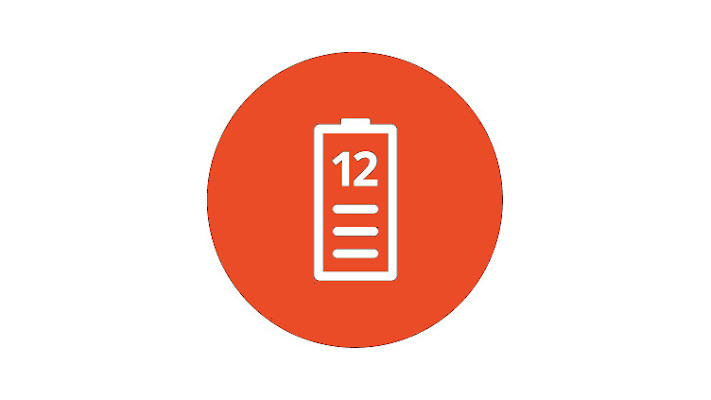 Long Battery Life
I use my headphones for long hours until recharging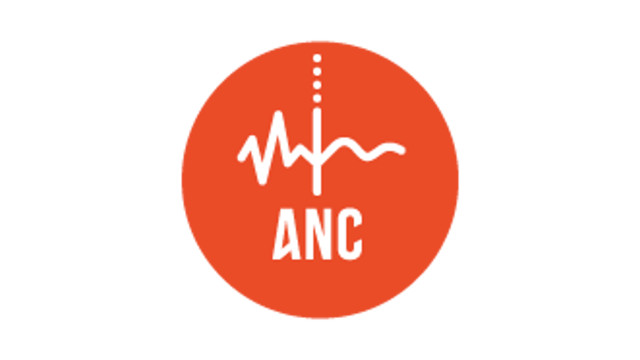 Noise Cancelling
I don't want distractions, whether I am studying, working or working out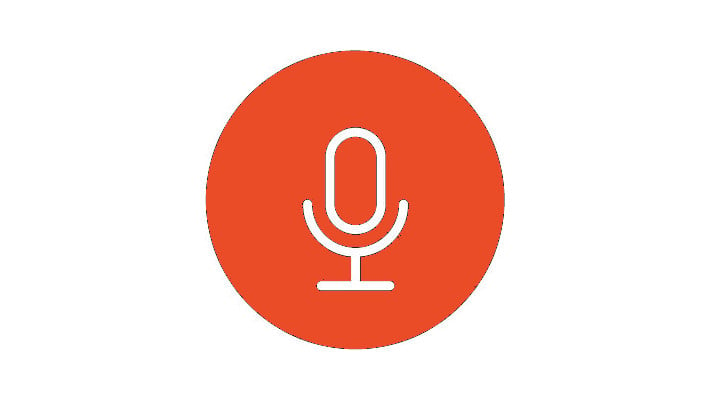 Best Call Quality
I want to be able to take phone calls with my headphones anywhere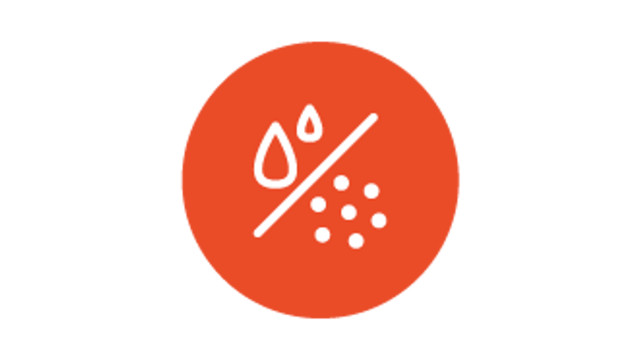 Sweat proof/Weather proof
I am using my headphones all the time no matter the weather or the activity

Which style suits you best?
The fit style I like is:
Choose the fit style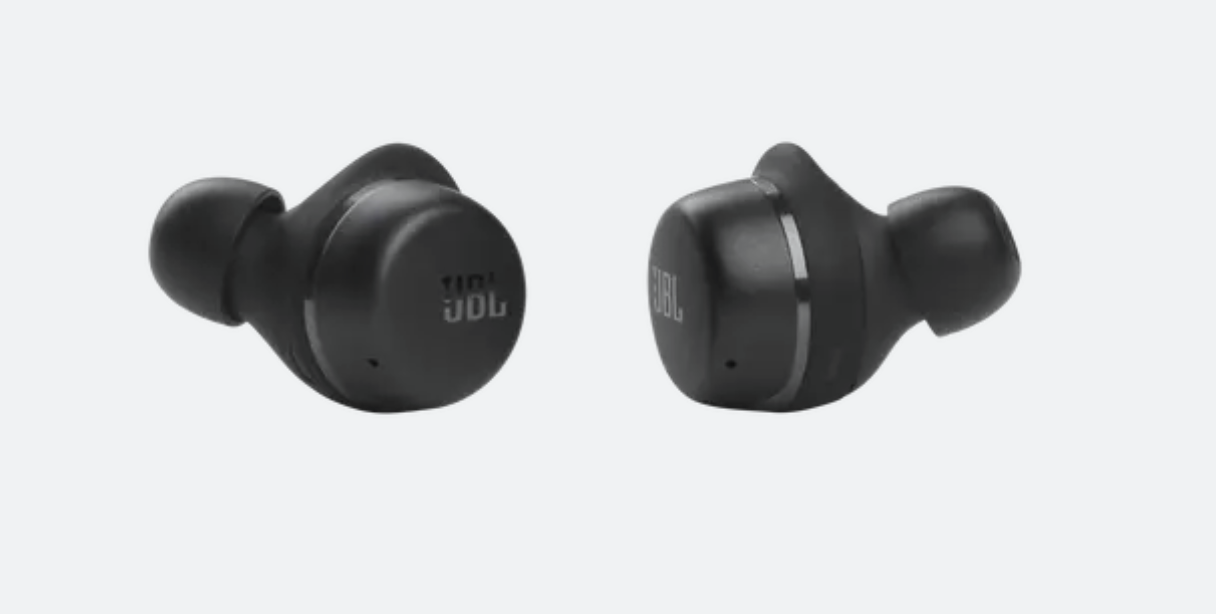 Dot
The Dot seals snugly and securely in your ear canal, providing deeper bass performance and extra-strong isolation from ambient noise.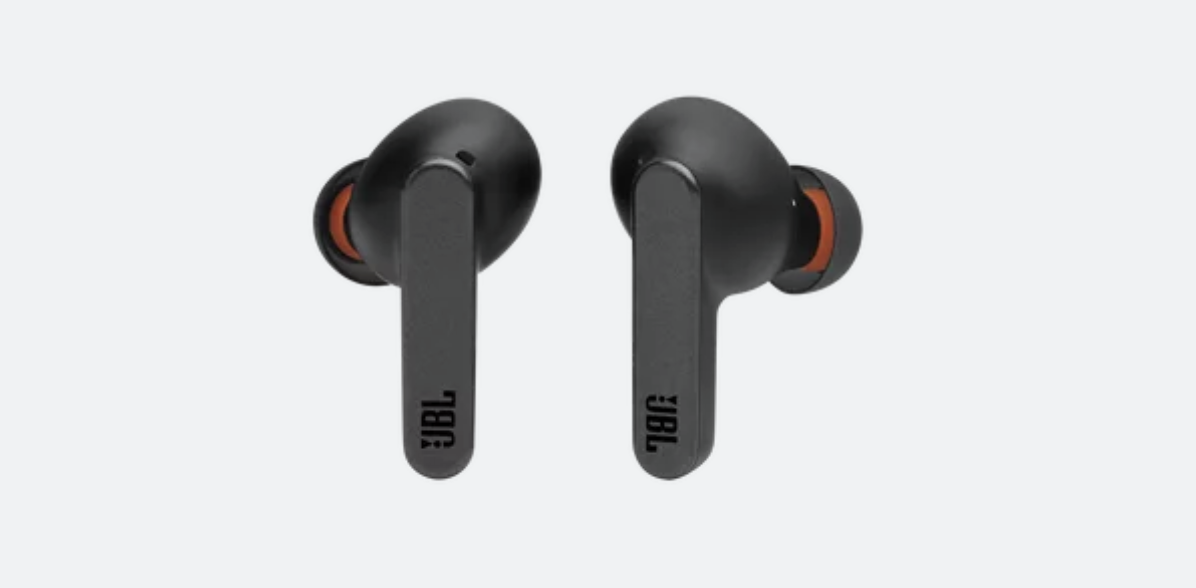 Stick-Closed
Ensures comfort without pressure, eliminating ambient distractions with a design so light, you may forget you're wearing them.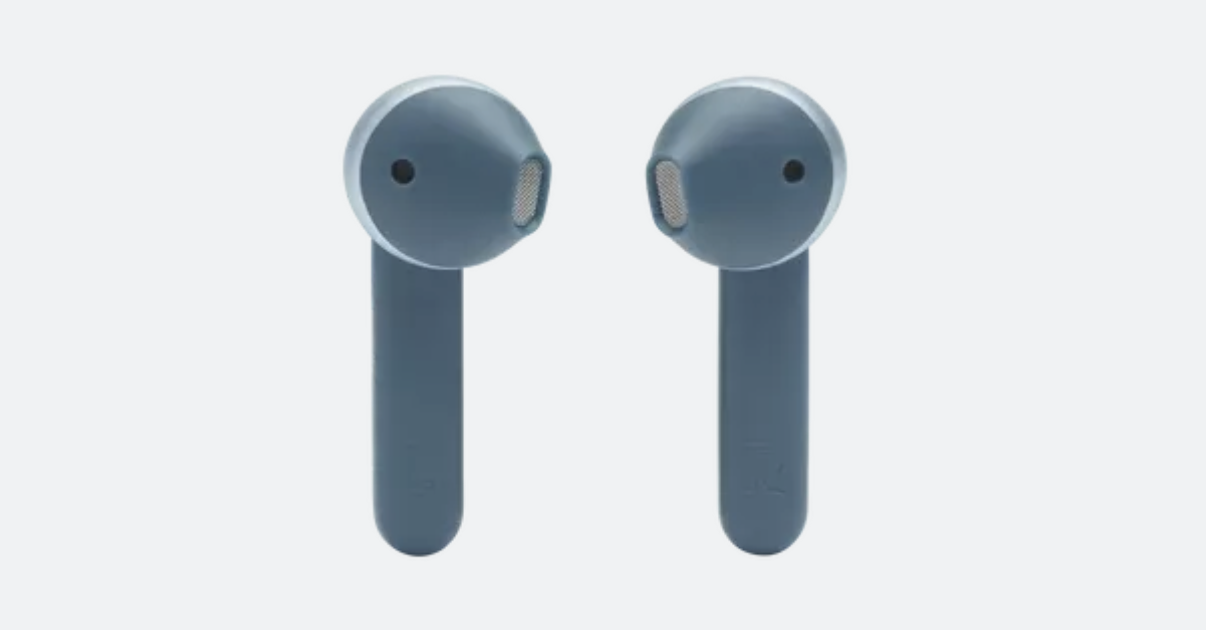 Stick-Open
Sits firmly in your ear without blocking it, so you can stay aware of my surroundings while remaining free from distractions.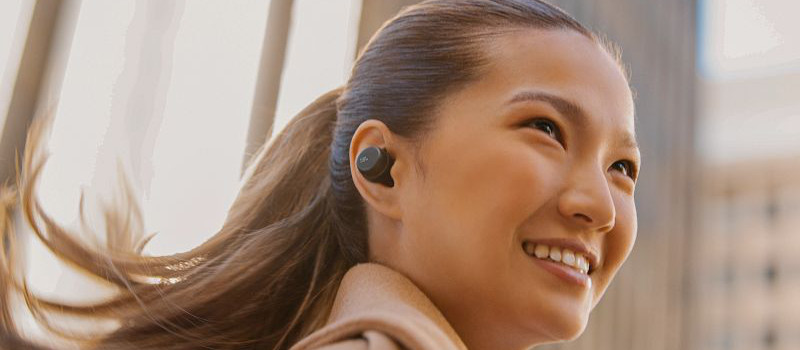 How much do you want to spend?
Drag the slider to change your budget
Drag the slider
Wireless Earbuds matching your choices
LIVE-PRO-2-TWS-
LIVE-FREE-2-TWS-
ENDURANCE PEAK II-
LIVE300 TWS
TUNE130NCTWS-
LIVE-FREE-NC-PLUS-TWS-
LIVE-PRO-PLUS-TWS-
REFLECT-MINI-NC
TOUR-PRO-TWS-
TUNE115TWS-
TUNE125TWS-
TUNE215TWS-
TUNE225TWS-
VIBE100TWS-
CLUB-PRO-PLUS-TWS
VIBE200TWS-
VIBE300TWS-
TUNE230NCTWS-
ENDURANCE-RACE-
FREE II-
QUANTUM-TWS
JBL ENDURANCE PEAK
REFLECT-AERO
REFLECT-FLOW-PRO-
TUNE225TWSGHOST-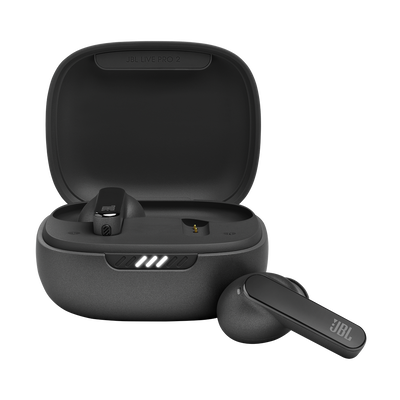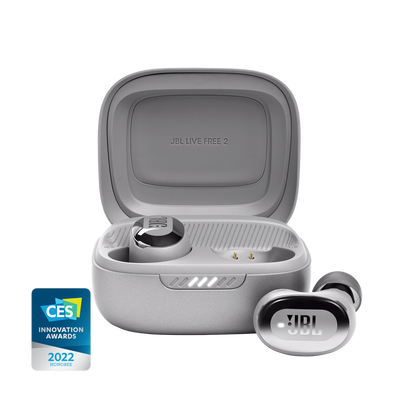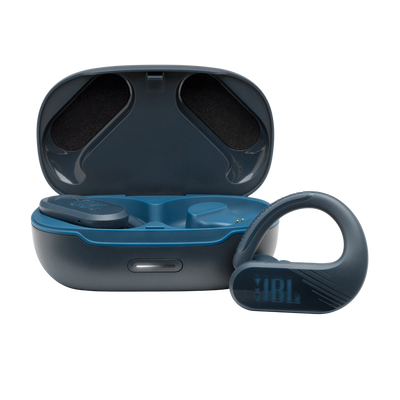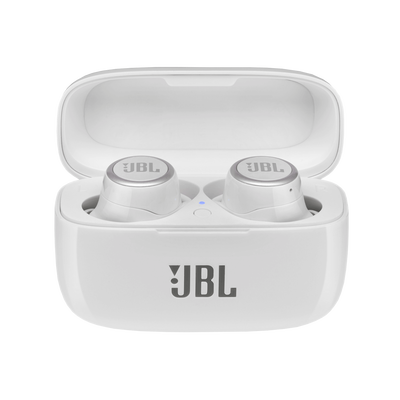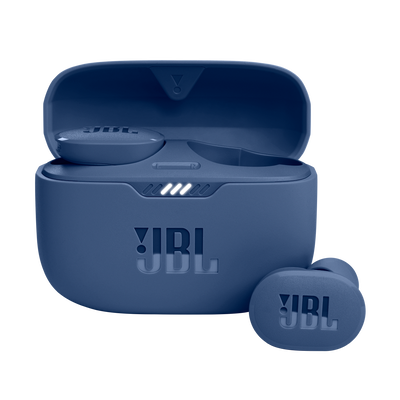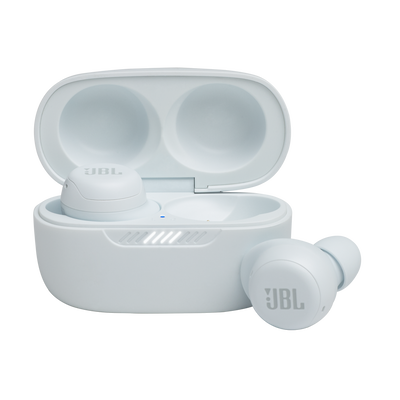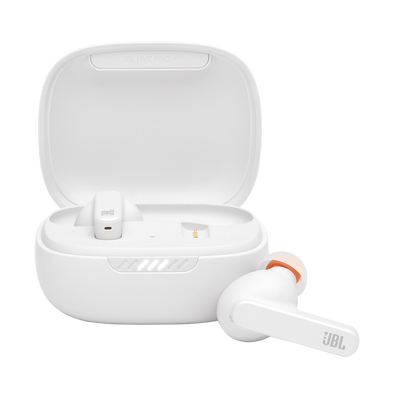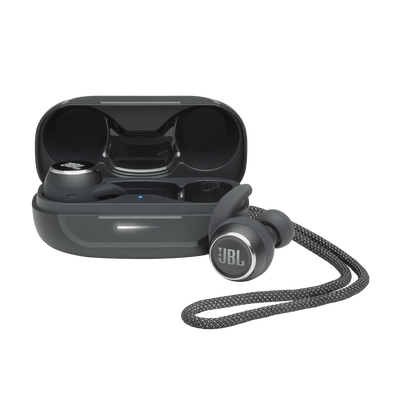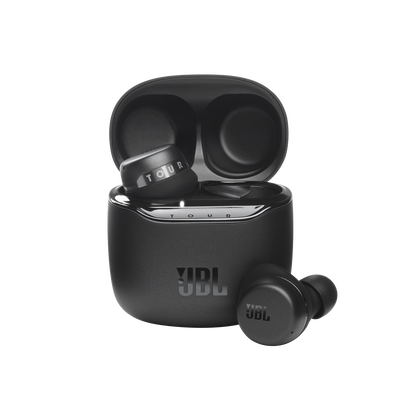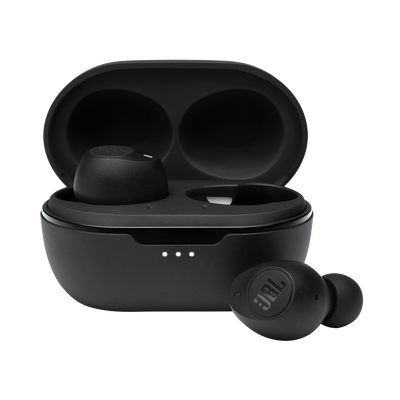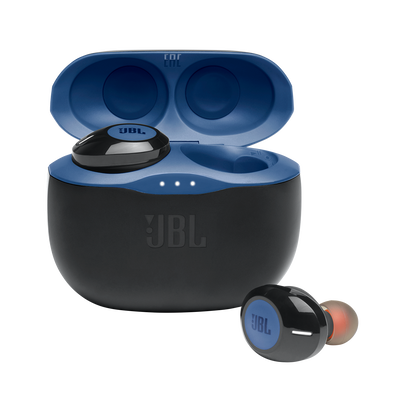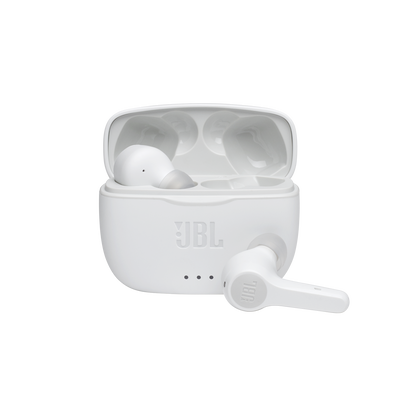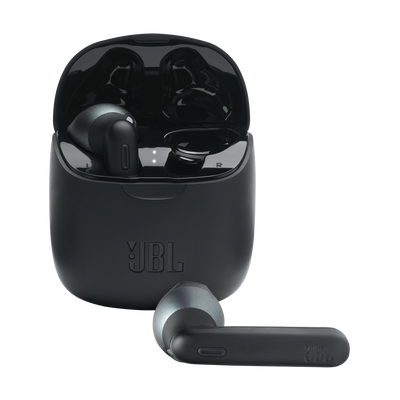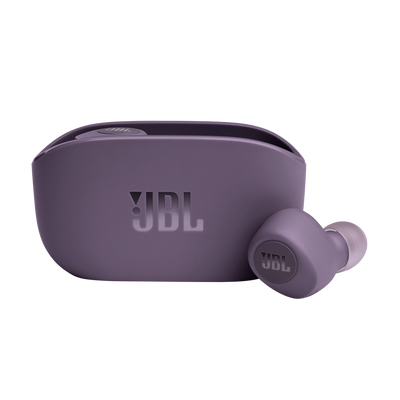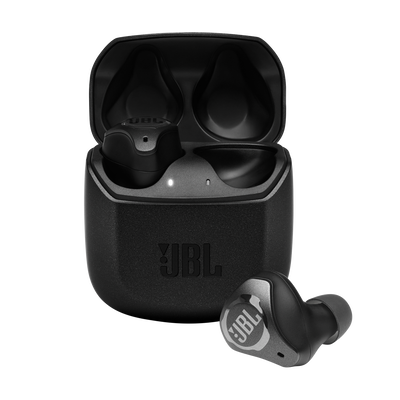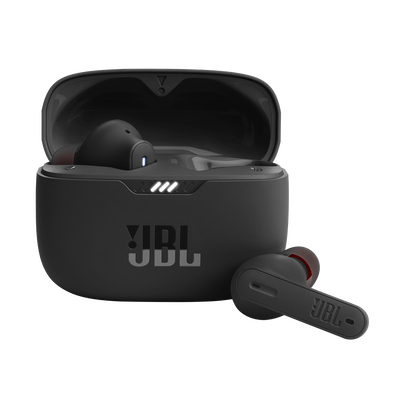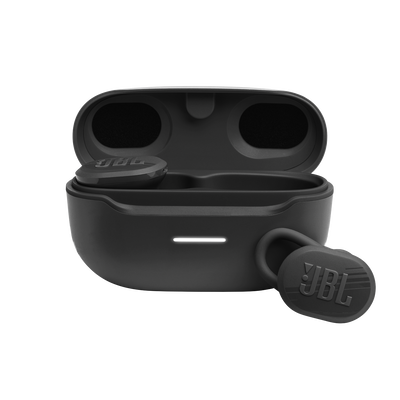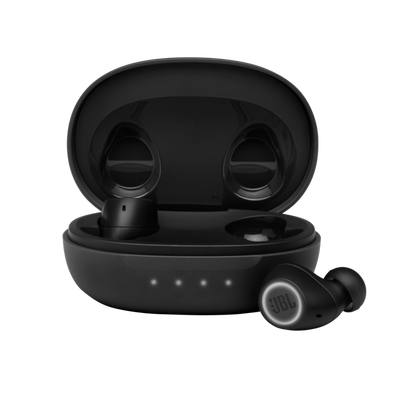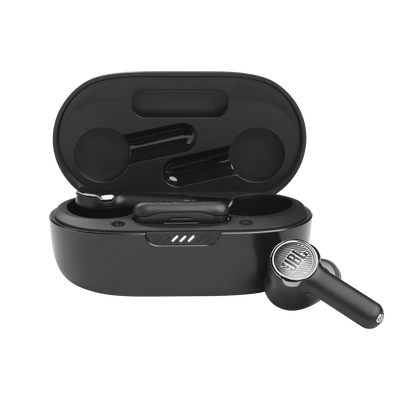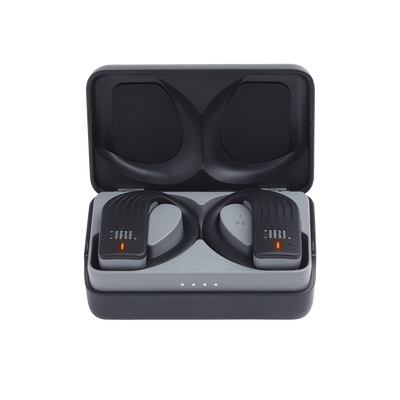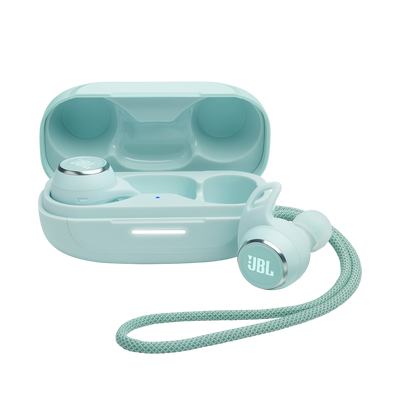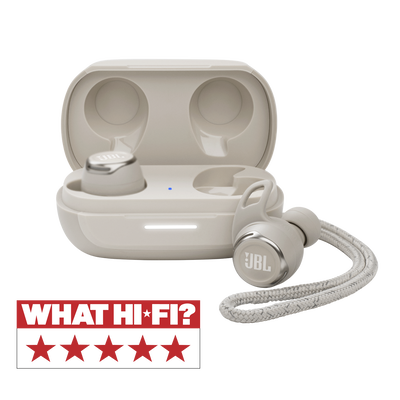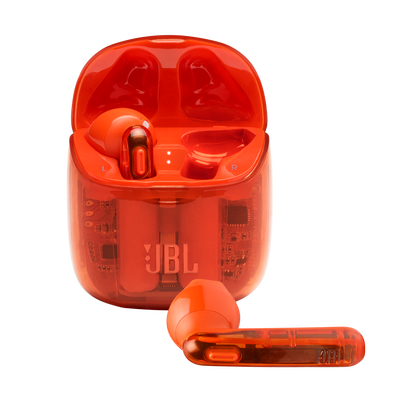 At a Glance
JBL Signature Sound
True Adaptive Noise Cancelling with Smart Ambient
40 (10+30) hours of playback with wireless charging
6 mics for perfect calls with zero noise
Oval TubesTM for better comfort, isolation and bass
Dual Connect & Sync with Multi-Point connection
Touch & voice control
IPX5 water resistant
JBL Headphones App
JBL Signature Sound
True Adaptive Noise Cancelling with Smart Ambient
6 mics for perfect calls with zero noise
Touch & voice control
JBL Headphones App
35 (7+28) hours of playback with wireless charging
Oval Tubes for better comfort, isolation, and bass
Dual Connect & Sync with multi-point connection
IPX5 waterproof
JBL Pure Bass Sound
Up to 30 Hours of Playback (6 Hours in Buds/24 hours in Case)
Powerhook™ Design for Ergonomic Fit and easy control
Hands-Free Stereo Calls & Voice Assistant Access
IPX7 Sweatproof and Waterproof
Dual Connect
JBL Signature Sound
Ambient Aware and TalkThru technology
Be free with True Wireless
Hands-free stereo calls
Instant access to Voice Assistants
Up to 20 hours of combined playback: Never stop playing
Good looking (also when off)
Comfort-secure fit
Sweat and water resistant
JBL Headphones App
JBL Pure Bass Sound
Active Noise Cancelling with Smart Ambient
4 mics for perfect calls
Up to 40 hours of battery life
Water resistant & sweatproof
All-day fit & comfort
JBL Signature Sound
Active Noise Cancelling with Smart Ambient
Either bud or both, immediately connected
Charge On The Go, Without Wires
All-access touch control
Sweat & Water Proof
Comfort-Secure Fit
JBL Signature Sound for the best audio experience
Adaptive Noise Cancelling with Smart Ambient
Up to 28 hours of battery life, wirelessly charged
Voice clarity with 3-mics technology
Dual Connect + Sync and Fast Pair
Get help just by using your voice
Water resistant with comfort-secure fit
Make them yours with the My JBL Headphones App
JBL Signature Sound
Active Noise Cancelling with Smart Ambient
Up to 21 Hours of Playtime
Ear Fin for Secure Fit
Multi AI Built In
Waterproof with Reflective Accents
Dual Connect + Sync Technology
Hands-Free Stereo Calls with Auto-Pause
My JBL Headphones
Adaptive Noise Cancelling with Smart Ambient
JBL Pro Sound
Up to 32 Hours of total music playback, wirelessly
Voice clarity with 3-mic technology
Boost your productivity
Dual Connect + Sync with Fast Pair
Hands-free Voice Control
Customize with the free My JBL Headphones App
Dual Connect
Pure Bass sound
Comfort-fit
Hands-free Calls
Voice Assistant
Feel The Bass
Freedom From Wires
Listen For Longer
Fast Pair
Either Ear, Or Both
Find Your Style
Feel The Bass
Freedom From Wires
Listen For Longer
Either Ear, Or Both
Find Your Style
Sleek, convenient charging case
Feel The Bass
Freedom From Wires
Listen For Longer
Fast Pair
Either Ear, Or Both
Find Your Style
Sleek, convenient charging case
Comfort-fit
Either Ear, Or Both
JBL Deep Bass Sound
20 hours of combined playback
Hands-free calls
Pocket friendly
Adaptive Noise Cancelling with Smart Ambient
My JBL Headphones
Legendary JBL Pro Sound
Zero Hassle Connectivity
Even More Voice Clarity in Perfect Stereo Sound
All-Day Wireless Power
Tap To Talk
Comfort You Can Feel, Fit You Can Check
Comfort-fit
JBL Deep Bass Sound
20 hours of combined playback
Pocket friendly
Either ear, or both
Calls and voice assistant with touch control
Action ready
Dual Connect
Hands-free stereo calls
JBL Deep Bass Sound
Action ready
Comfortable fit with open-ear design
Up to 6 hours of playback plus 20 in the case with speed charge
Touch control and voice assistant supported
JBL Headphones App
JBL Pure Bass Sound
Active Noise Cancelling with Smart Ambient
Up to 40 hours of battery life
Water resistant & sweatproof
All-day fit & comfort
4 mics for perfect voice calls
JBL Pure Bass Sound
Up to 30 hours of battery life
Enhancer and Twistlock™ design support your active lifestyle
IP67 Waterproof and Dustproof
Ambient Aware & TalkThru
Enjoy perfect calls and your preferred VA
The JBL Headphones App
JBL Signature Sound
Fast Pair
Dual connect makes your life easier
24 hours of combined playback
Easy, handsfree calls
Comfort Stay. Secure Fit
Splashproof
JBL QuantumSURROUND
Low latency wireless connection
Fast Pair and JBL Dual Source
True Adaptive Noise Cancelling & Ambient Aware
Be heard with beamforming microphones
Designed for effortless gaming on the go
Multi AI Support
JBL QuantumENGINE & JBL Headphones Compatible
Waterproof
Hands-free calls
Truly wireless to reach new peaks
Up to 28 hours of combined playback
PowerHook™
Never hurt. Never fall out.
Touch controls
Mono and Stereo Mode
Smart charging case
JBL Signature Sound
True Adaptive Noise Cancelling (4-mic) with Smart Ambient
6 mics for zero noise for perfect calls with VoiceAware
Extreme dustproof and waterproof
Comfortable, secure fit
8+16 hours of fast-charging battery life
Customize your sound controls
JBL Signature Sound
Adaptive Noise Cancelling with Smart Ambient
Get help just by using your voice
6 mics for perfect calls and zero noise
IP68 protection and secure fit
30 hours of playtime with Qi-compatible wireless charging
Customizable all-access touch control
Maximize the comfort to improve the performance
Dual Connect + Sync
Feel The Bass
Freedom From Wires
Listen For Longer
Fast Pair
Either Ear, Or Both
Sleek, convenient charging case
Ghost edition - a style like no other
Features
Adaptive Noise Cancelling
Adaptive Noise Cancelling
Adaptive Noise Cancelling
Adaptive Noise Cancelling
Adaptive Noise Cancelling
Adaptive Noise Cancelling
Adaptive Noise Cancelling
Adaptive Noise Cancelling
Adaptive Noise Cancelling
Adaptive Noise Cancelling
Adaptive Noise Cancelling
Adaptive Noise Cancelling
Adaptive Noise Cancelling
Adaptive Noise Cancelling
Adaptive Noise Cancelling
Adaptive Noise Cancelling
Adaptive Noise Cancelling
Adaptive Noise Cancelling
Adaptive Noise Cancelling
Adaptive Noise Cancelling
Adaptive Noise Cancelling
Adaptive Noise Cancelling
Adaptive Noise Cancelling
Adaptive Noise Cancelling
Adaptive Noise Cancelling
Battery
Charging time (hours from empty)
2
Charging time (hours from empty)
2
Charging time (hours from empty)
2
Charging time (hours from empty)
2
Charging time (hours from empty)
2
Charging time (hours from empty)
2
Charging time (hours from empty)
2
Charging time (hours from empty)
2
Charging time (hours from empty)
Charging time (hours from empty)
2
Charging time (hours from empty)
2
Charging time (hours from empty)
2
Charging time (hours from empty)
2
Charging time (hours from empty)
2
Charging time (hours from empty)
2
Charging time (hours from empty)
2
Charging time (hours from empty)
2
Charging time (hours from empty)
2
Charging time (hours from empty)
2
Charging time (hours from empty)
2
Charging time (hours from empty)
2
Charging time (hours from empty)
2
Charging time (hours from empty)
2
Charging time (hours from empty)
2
Charging time (hours from empty)
Maximum music play time with ANC off (hours)
10
Maximum music play time with ANC off (hours)
Maximum music play time with ANC off (hours)
Maximum music play time with ANC off (hours)
Maximum music play time with ANC off (hours)
10
Maximum music play time with ANC off (hours)
7
Maximum music play time with ANC off (hours)
7
Maximum music play time with ANC off (hours)
Maximum music play time with ANC off (hours)
8
Maximum music play time with ANC off (hours)
Maximum music play time with ANC off (hours)
Maximum music play time with ANC off (hours)
Maximum music play time with ANC off (hours)
Maximum music play time with ANC off (hours)
Maximum music play time with ANC off (hours)
8
Maximum music play time with ANC off (hours)
Maximum music play time with ANC off (hours)
Maximum music play time with ANC off (hours)
10
Maximum music play time with ANC off (hours)
Maximum music play time with ANC off (hours)
Maximum music play time with ANC off (hours)
8
Maximum music play time with ANC off (hours)
Maximum music play time with ANC off (hours)
8
Maximum music play time with ANC off (hours)
10
Maximum music play time with ANC off (hours)
Maximum music play time with ANC on (hours)
Maximum music play time with ANC on (hours)
Maximum music play time with ANC on (hours)
Maximum music play time with ANC on (hours)
Maximum music play time with ANC on (hours)
8
Maximum music play time with ANC on (hours)
6
Maximum music play time with ANC on (hours)
6
Maximum music play time with ANC on (hours)
6
Maximum music play time with ANC on (hours)
6
Maximum music play time with ANC on (hours)
Maximum music play time with ANC on (hours)
Maximum music play time with ANC on (hours)
Maximum music play time with ANC on (hours)
Maximum music play time with ANC on (hours)
Maximum music play time with ANC on (hours)
6
Maximum music play time with ANC on (hours)
Maximum music play time with ANC on (hours)
Maximum music play time with ANC on (hours)
8
Maximum music play time with ANC on (hours)
Maximum music play time with ANC on (hours)
Maximum music play time with ANC on (hours)
5
Maximum music play time with ANC on (hours)
Maximum music play time with ANC on (hours)
7
Maximum music play time with ANC on (hours)
8
Maximum music play time with ANC on (hours)
Maximum talk time (hours)
Maximum talk time (hours)
Maximum talk time (hours)
Maximum talk time (hours)
Maximum talk time (hours)
Maximum talk time (hours)
Maximum talk time (hours)
Maximum talk time (hours)
Maximum talk time (hours)
Maximum talk time (hours)
Maximum talk time (hours)
Maximum talk time (hours)
Maximum talk time (hours)
Maximum talk time (hours)
Maximum talk time (hours)
Maximum talk time (hours)
Maximum talk time (hours)
Maximum talk time (hours)
Maximum talk time (hours)
Maximum talk time (hours)
Maximum talk time (hours)
4
Maximum talk time (hours)
Maximum talk time (hours)
Maximum talk time (hours)
Maximum talk time (hours)
Dimensions
Charging Case Weight (oz)
Charging Case Weight (oz)
Charging Case Weight (oz)
2.7
Charging Case Weight (oz)
1.9
Charging Case Weight (oz)
1.4
Charging Case Weight (oz)
1.4
Charging Case Weight (oz)
1.7
Charging Case Weight (oz)
1.6
Charging Case Weight (oz)
2
Charging Case Weight (oz)
1.5
Charging Case Weight (oz)
2.1
Charging Case Weight (oz)
1.8
Charging Case Weight (oz)
1.7
Charging Case Weight (oz)
1.3
Charging Case Weight (oz)
2
Charging Case Weight (oz)
1.4
Charging Case Weight (oz)
Charging Case Weight (oz)
1.7
Charging Case Weight (oz)
1.6
Charging Case Weight (oz)
1.8
Charging Case Weight (oz)
1.5
Charging Case Weight (oz)
3.2
Charging Case Weight (oz)
1.6
Charging Case Weight (oz)
Charging Case Weight (oz)
1.8
Driver size
11 mm/ 0.43" Dynamic Driver
What's in the box
1 x JBL Live Pro 2 earbuds
1 x 3 sizes of ear tips
1 x Type-C USB charging cable
1 x Charging case
1 x Warranty / Warning (W / !)
1 x product Quick Start Guide / Safety Sheet (S / i)
1 x 3 sizes of ear tips
1 x Type-C USB charging cable
1 x Charging case
1 x Warranty / Warning (W / !)
1 x JBL Live Free 2 earbuds
1 x Product Quick Start Guide / Safety Sheet (S / i)
1 x JBL Endurance Peak II
1 x Charging Cable type-C
3 x Sizes of ear tips
1 x Enhancer
1 x Charging Case
1 x Quick start guide / Safety Sheet
1 x Warranty / Warning
1 x Charging case
1 x Warranty / Warning (W / !)
1 x JBL Live 300TWS earpieces
1 x USB-C charging cable
1 x S, M, L sized ear tips
1 x SS, S, M, L sized wingfin enhancers
1 x Quick Start Guide / Safety Sheet (S / i)
1 x Charging case
1 x Warranty / Warning (W / !)
1 x Quick Start Guide / Safety Sheet (S / i)
1 x JBL Tune 130NC TWS headphones
1 x USB Type-C charging cable
1 x 3 Sizes of eartips
1 x 3 sizes of ear tips
1 x Type-C USB charging cable
1 x Charging case
1 x Warranty / Warning (W / !)
1 x Quick Start Guide / Safety Sheet (S / i)
1 x JBL Live Free NC+ TWS
1 x 2 sizes of gel-sleeves
1 x Type-C USB charging cable
1 x Charging case
1 x Warranty / Warning (W / !)
1 x Quick Start Guide / Safety Sheet (S / i)
1 x JBL Live Pro+ TWS
1 x 5 Sizes of ear tips
1 x Charging case
3 x Sizes of ear tips
1 x Quick start guide / Safety Sheet (S/i)
1 x Warranty / Warning (W/!)
1 x JBL Reflect Mini NC
1 x Charging cable type-C
3 x Sizes Earfin Stabilizers
1 x Type-C USB charging cable
1 x Charging case
1 x Warranty / Warning (W / !)
1 x 5 Sizes of ear tips
1 x JBL Tour Pro+ TWS headphones
1 x 2 Sizes of stabilizers
1 x Quick start guide
1 x Google Assistant set up guide
1 x Amazon Alexa set up guide
1 x Safety Sheet (S / i)
1 x Type-C USB charging cable
1 x Charging case
1 x Warranty / Warning (W / !)
1 x Quick Start Guide / Safety Sheet (S / i)
1 x JBL Tune 115TWS
3 x Sizes of eartips (S, M, L)
1 x Type-C USB charging cable
1 x Charging case
1 x Warranty / Warning (W / !)
1 x Quick Start Guide / Safety Sheet (S / i)
3 x Sizes of eartips (S, M, L)
1 x JBL Tune 125TWS
1 x Type-C USB charging cable
1 x Charging case
1 x Warranty / Warning (W / !)
1 x Quick Start Guide / Safety Sheet (S / i)
1 x JBL Tune 215TWS
1 x Type-C USB charging cable
1 x Charging case
1 x Warranty / Warning (W / !)
1 x Quick Start Guide / Safety Sheet (S / i)
1 x JBL Tune 225TWS
1 x Charging case
1 x Warranty / Warning (W / !)
1 x Quick Start Guide / Safety Sheet (S / i)
1 x USB Type-C charging cable
1 x JBL Vibe 100TWS headphones
1 x 2 sizes of eartips
1 x Type-C USB charging cable
1 x Charging case
1 x Warranty / Warning (W / !)
1 x Quick Start Guide / Safety Sheet (S / i)
1 x JBL Club Pro+ TWS
3 x Sizes of eartips (S, M, L)
1 x Charging case
1 x Warranty / Warning (W / !)
1 x Quick Start Guide / Safety Sheet (S / i)
1 x USB Type-C charging cable
1 x JBL Vibe 200TWS headphones
1 x 3 sizes of eartips
1 x Charging case
1 x Warranty / Warning (W / !)
1 x Quick Start Guide / Safety Sheet (S / i)
1 x USB Type-C charging cable
1 x JBL Vibe 300TWS headphones
1 x Charging case
1 x Warranty / Warning (W / !)
1 x Quick Start Guide / Safety Sheet (S / i)
1 x USB Type-C charging cable
1 x 3 sizes of eartips
1 x JBL Tune 230NC TWS headphones
1 x Charging case
1 x Warranty / Warning (W / !)
1 x USB Type-C charging cable
1 x 3 sizes of eartips
1 x JBL Endurance Race TWS headphones
1 x 2 sizes of enhancers
1 x Quick start guide / Safety Sheet (S / i)
1 x Charging case
3 x Sizes of ear tips
1 x Quick start guide
1 x JBL Free II headphones
1 x Type-C charging cable
1 x Safety sheet
1 x Warranty
1 x Warning sheet
1 x 3 sizes of ear tips
1 x Type-C USB charging cable
1 x Charging case
1 x Warranty / Warning (W / !)
1 x product Quick Start Guide / Safety Sheet (S / i)
1 x JBL Quantum TWS earbuds
1 x Type-C Wireless dongle
3 x Sizes of ear tips
1 x Enhancer
1 x Charging Case
1 x Quick start guide / Safety Sheet
1 x Warranty / Warning
1 x JBL Endurance PEAK
1 x Charging Cable
1 x 3 sizes of ear tips
1 x Type-C USB charging cable
1 x Charging case
1 x Warranty / Warning (W / !)
1 x product Quick Start Guide / Safety Sheet (S / i)
1 x JBL Reflect Aero earbuds
1 x 3 sizes of POWERFINS enhancers
1 x 3 sizes of ear tips
1 x Type-C USB charging cable
1 x Charging case
1 x Warranty / Warning (W / !)
1 x Quick start guide
1 x Google Assistant set up guide
1 x Amazon Alexa set up guide
1 x Safety Sheet (S / i)
1 x JBL Reflect Flow Pro TWS headphones
1 x 4 sizes of POWERFINS stabilizers
1 x Type-C USB charging cable
1 x Charging case
1 x Warranty / Warning (W / !)
1 x Quick Start Guide / Safety Sheet (S / i)
1 x JBL Tune 225TWS Ghost Edition