JBL Stories Presents:
Introducing the Pulse 5
The fifth generation of the Pulse speaker is here and it's brighter, bolder, and better than before.
Discover the origins of this high-tech speaker and get a glimpse of what makes the Pulse 5 perfect for making authentic moments.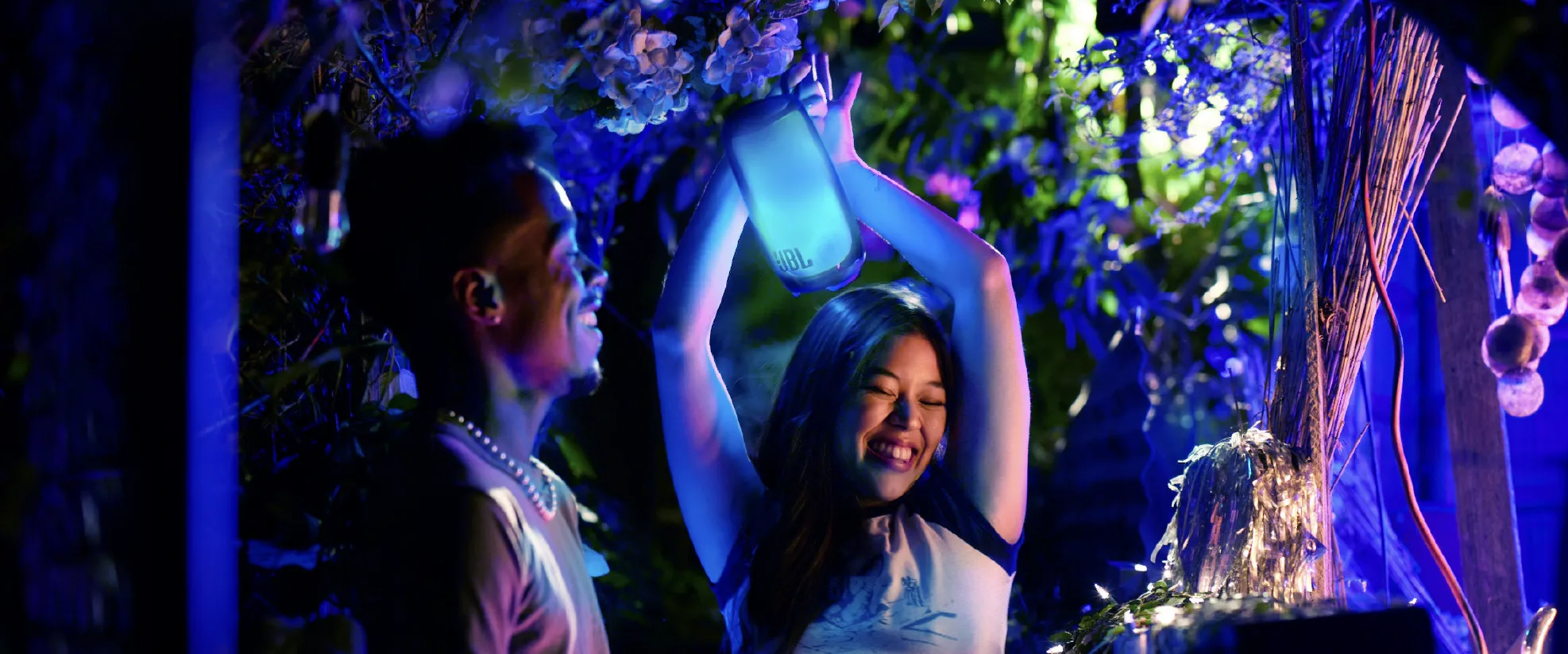 A new way
to make the
moment yours
Hosting the pregame before a night out.

Stargazing outside with that special someone.

Or even just cleaning your room.

Whatever your day brings, the Pulse 5 will excite your senses with vibrant colors and rich sound.
Elevate your music experience with
sound you can see
Let's break down these design upgrades
Better sound.
The Pulse 5 has a 20% bigger acoustic volume, thanks to a larger co-axial driver. This tech gives the speaker a whole lot of bass—deeper than the previous generations.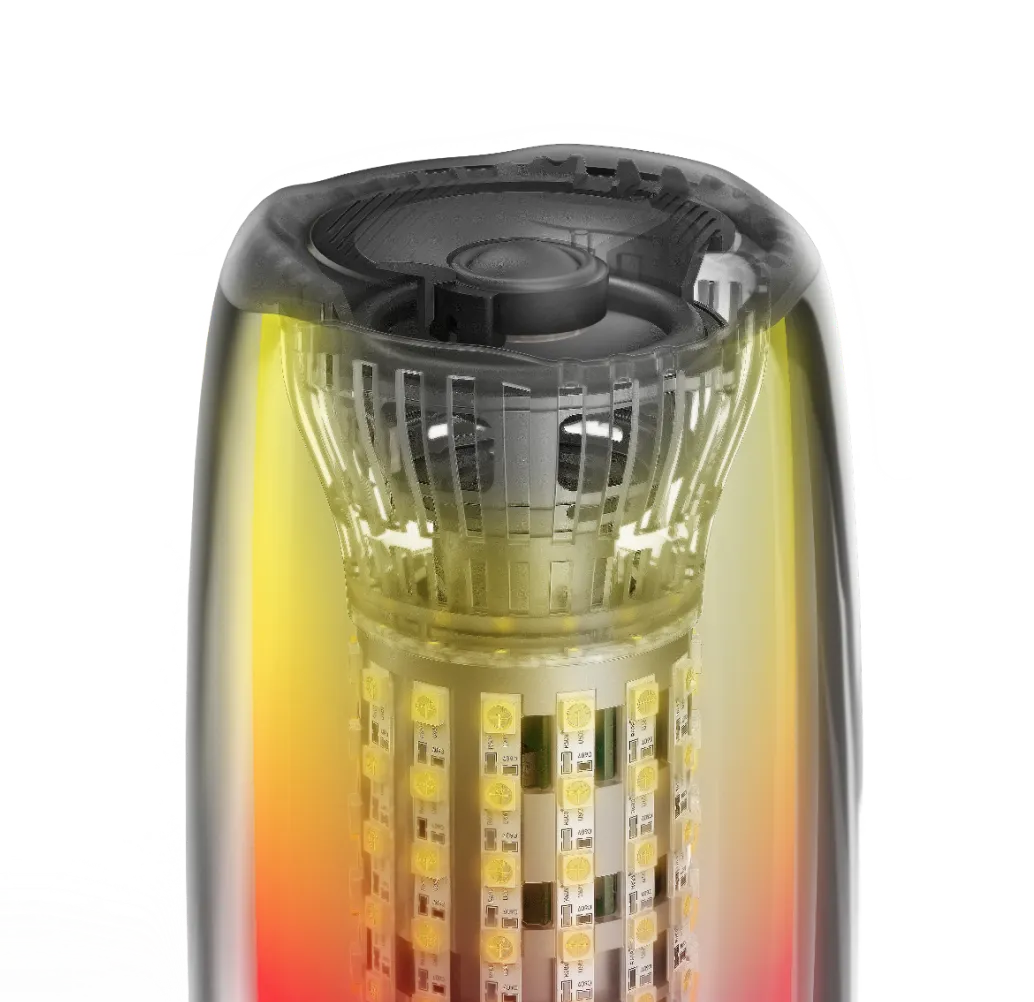 Brighter lights.
We've bumped up the brightness with 15% more vibrant LEDs and engineered a unique projection light lens into the bottom for a lightshow that adds a whole new dimension to the experience.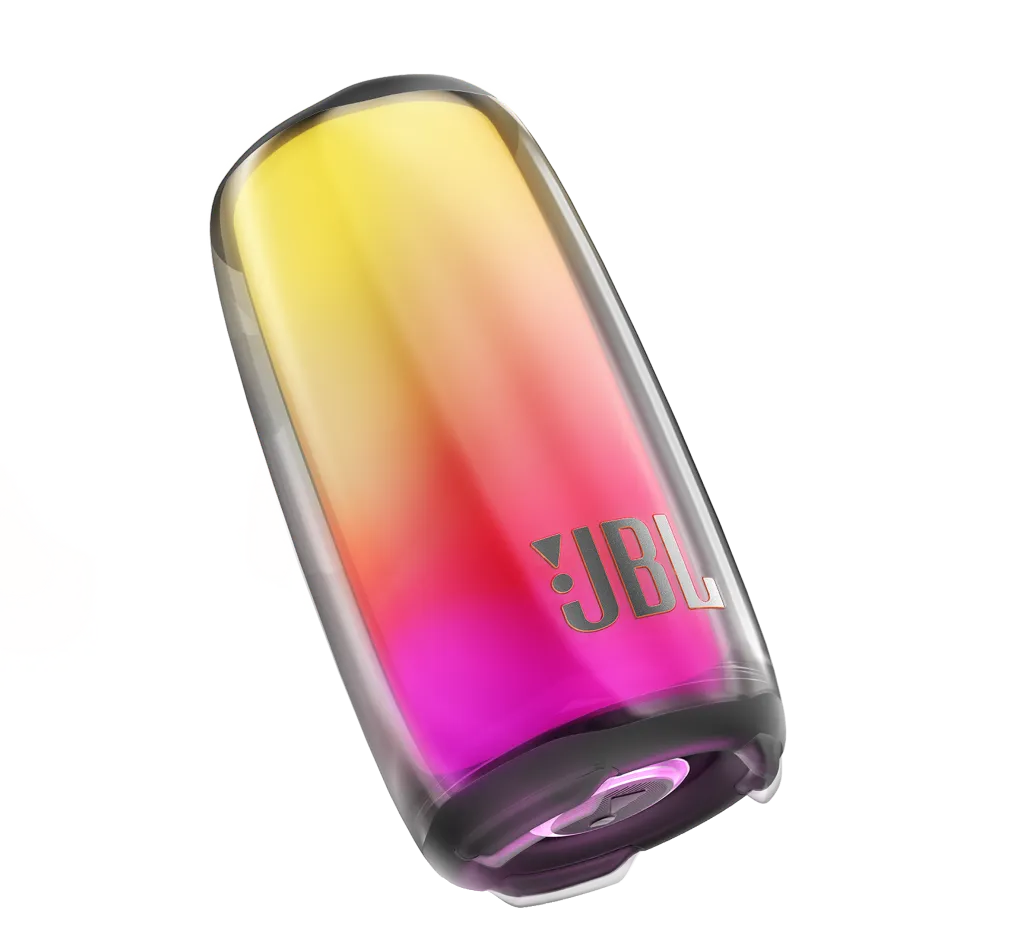 Match your mood.
Download the JBL Portable App and customize your own light show with 20+ patterns to enhance any occasion.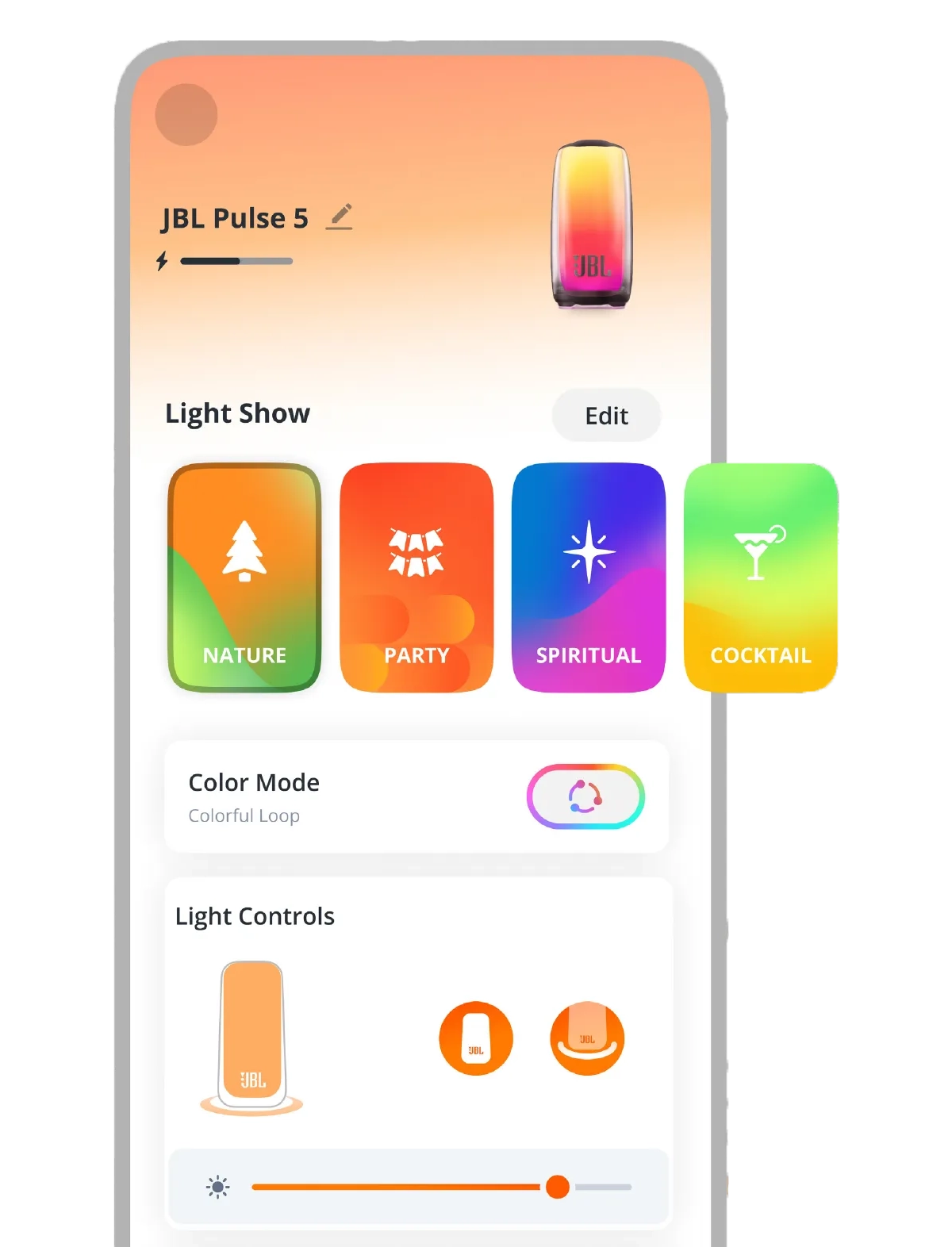 An Evolution of vibrant
sound and color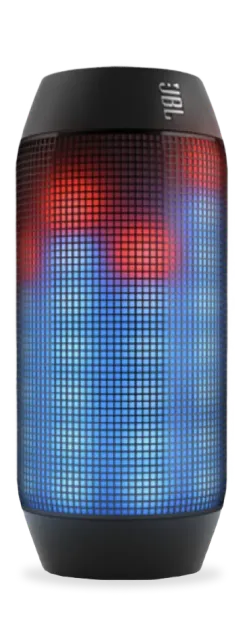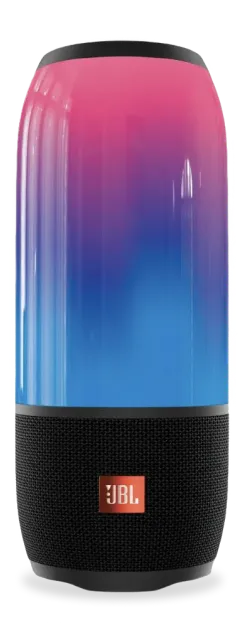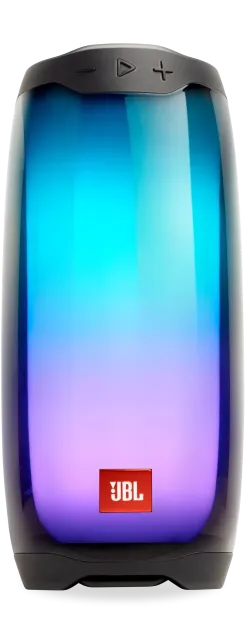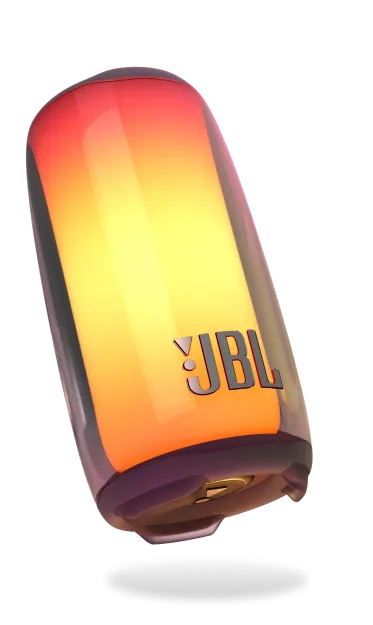 A speaker this special isn't made overnight.
The original Pulse was a total trailblazer and each generation brought new modifications.

The body has increased in size for the ideal lightshow; the control panels have gotten smaller and sleeker, and the bass has become deeper and richer.

What started as a speaker with five hours of battery life and a 320 ° lightshow has developed over five generations into 12 hours of battery life and a 360° full body lightshow with high-definition color and sound.
Ready to press play on a new listening experience?
Shop the Pulse 5
BUY NOW