What are you using your headphones for?
There is an optimal fit and product for any activity
I will use my headphones mainly for: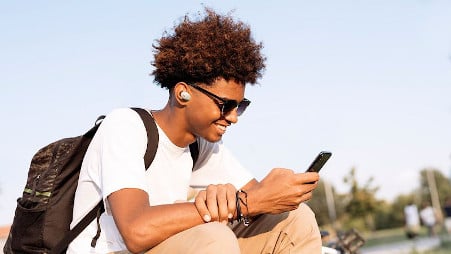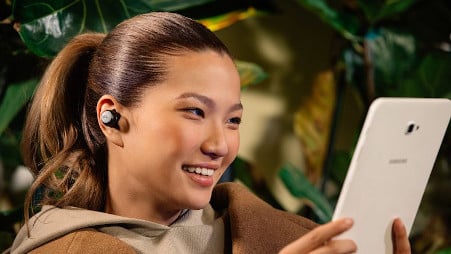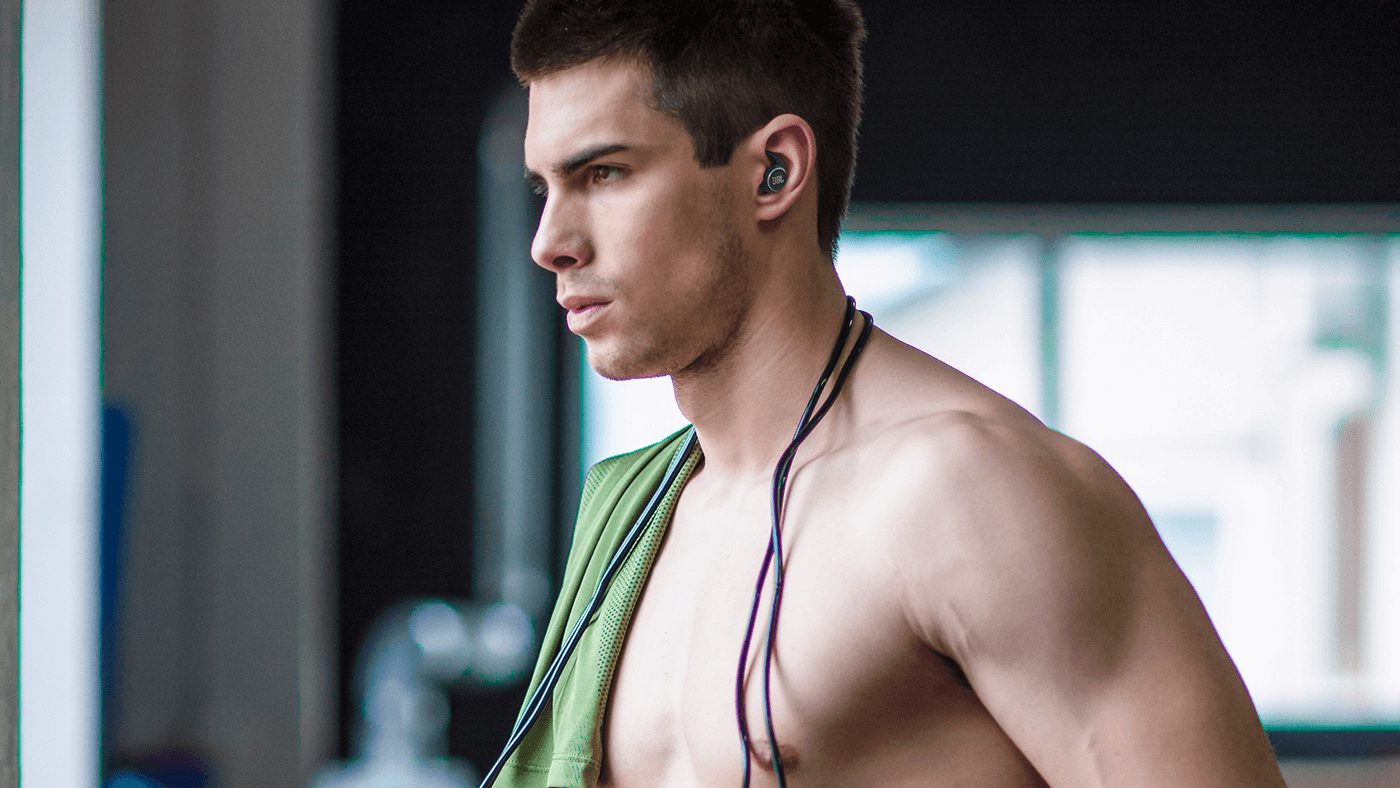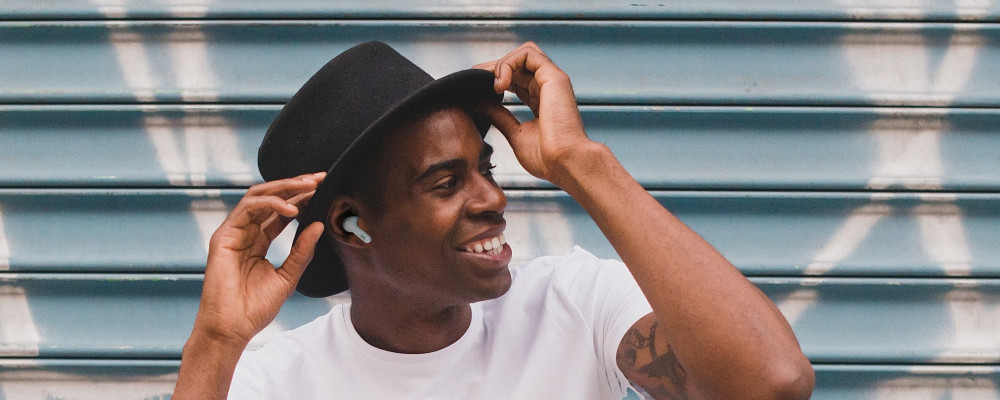 What feature is a must-have to you?
Choose all that you want your earbuds to have
My headphones absolutely must have: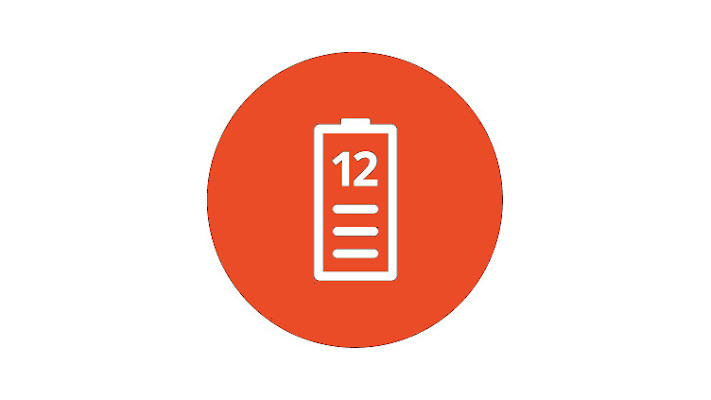 Long Battery Life
I use my headphones for long hours until recharging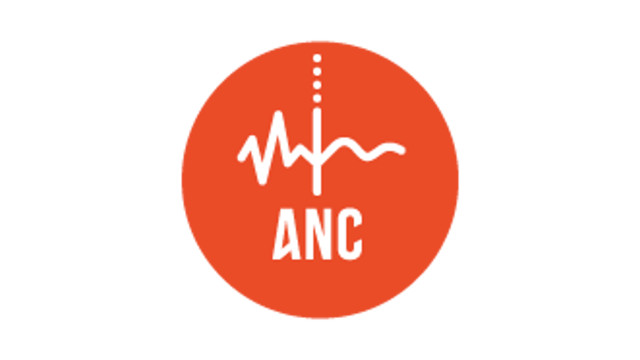 Noise Cancelling
I don't want distractions, whether I am studying, working or working out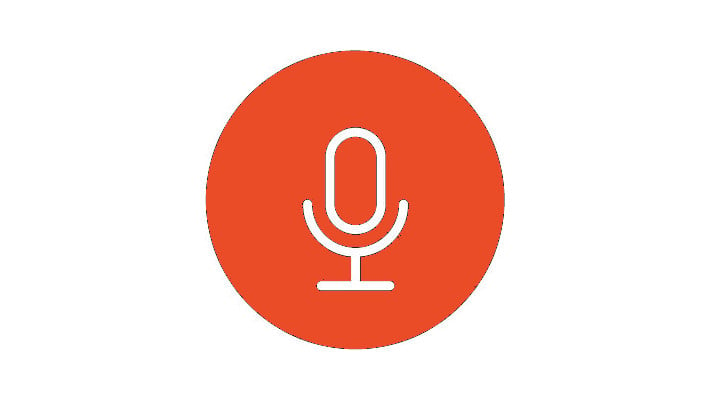 Best Call Quality
I want to be able to take phone calls with my headphones anywhere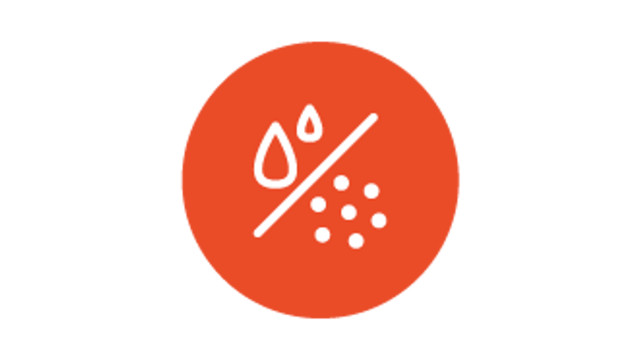 Sweat proof/Weather proof
I am using my headphones all the time no matter the weather or the activity
No Preferences
Skip this question for me

Which style suits you best?
The fit style I like is:
Choose the fit style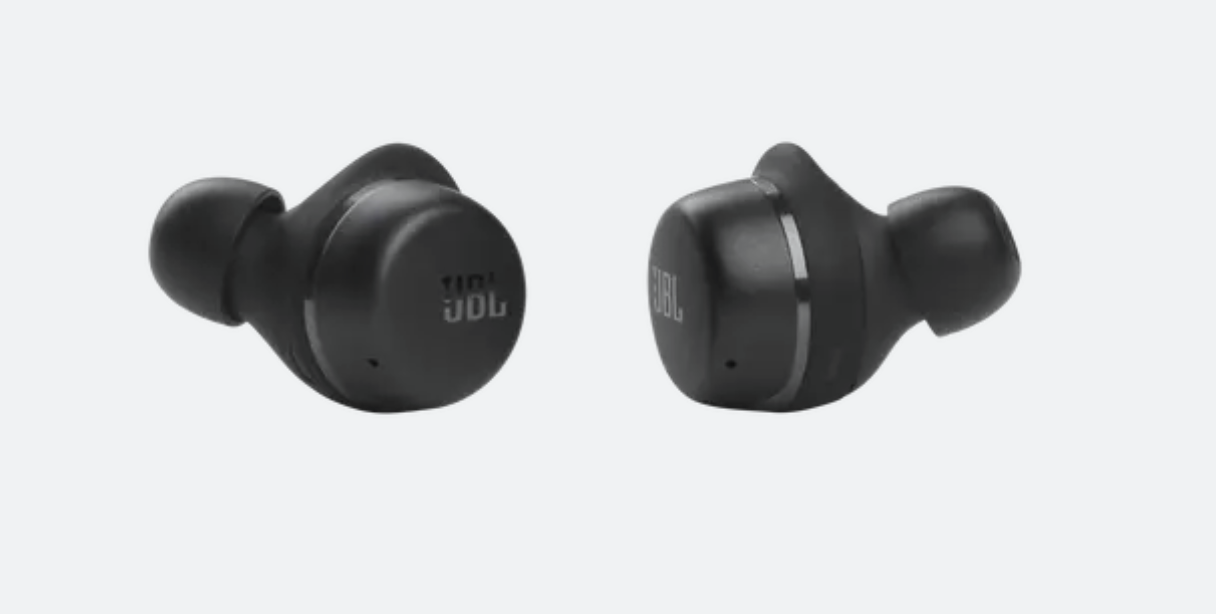 Dot
The Dot seals snugly and securely your ear canal, providing deeper bass performance and extra-strong isolation from ambient noise.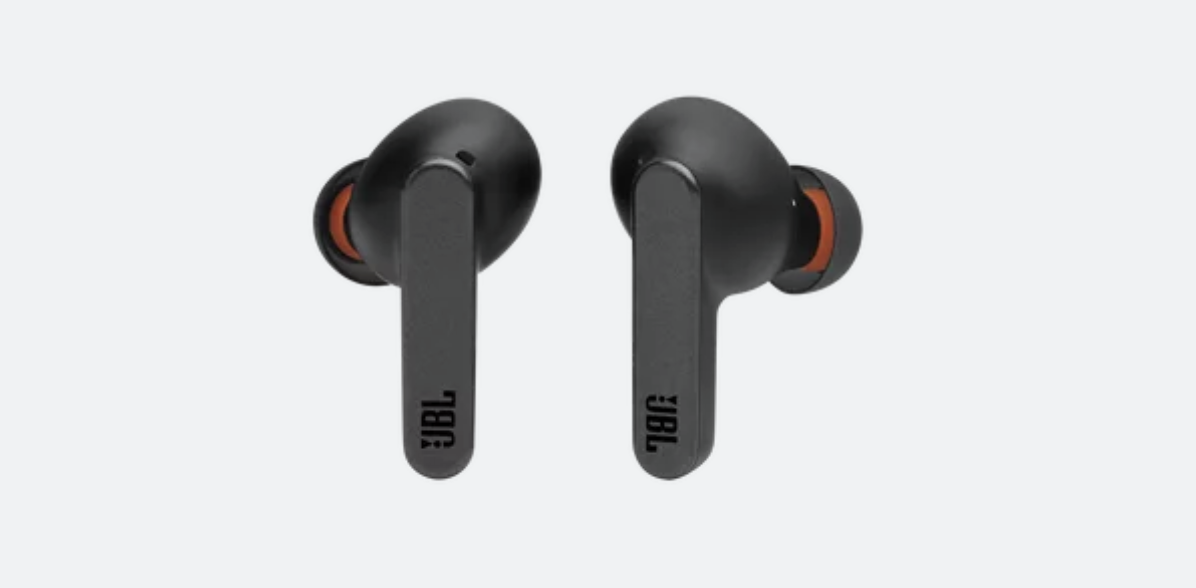 Stick-Closed
Ensures comfort without pressure, eliminating ambient distractions with a design so light, you may forget you're wearing them.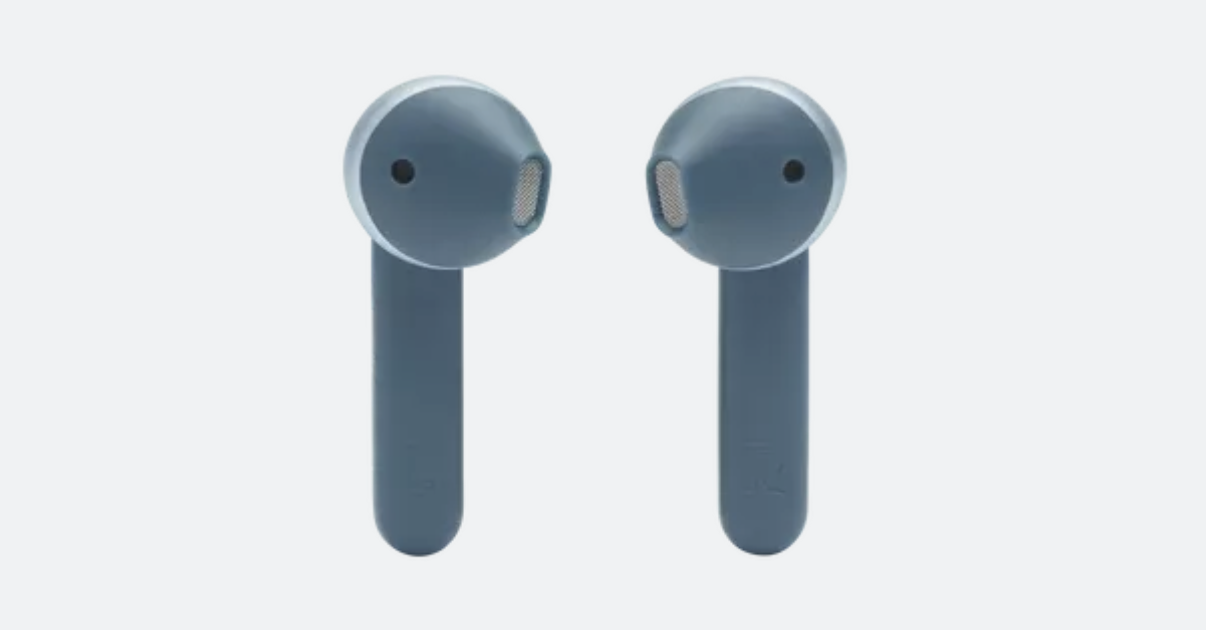 Stick-Open
Sits firmly in your ear without blocking it, so you can stay aware of my surroundings while remaining free from distractions.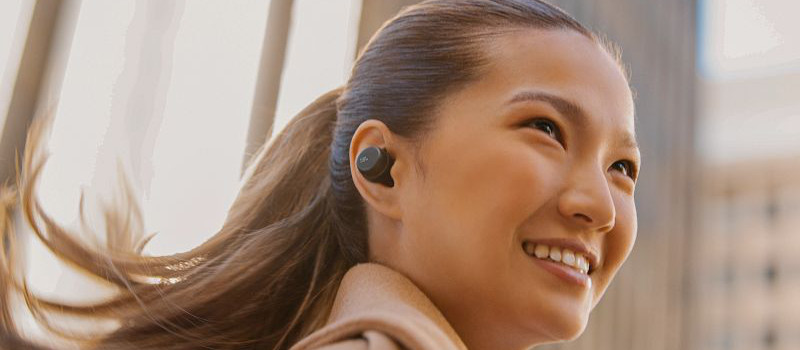 Do you want powered or passive speakers?
Powered P.A. Speakers have a power amplifier built in. Passive speakers are lighter than powered speakers but require an external power amp or power from a mixer.
Drag the slider
P.A. Speakers matching your choices
JRX212-
JRX215-
JRX218S-
JRX225-
PRX412M-
PRX412M-WH-
PRX415M-
PRX415M-WH-
PRX418S-
PRX425-
SRX812-
SRX815-
SRX818S-
SRX828S-
SRX835-
IRX108BT-
IRX112BT-
IRX115S
JBL PRX908
JBL PRX912
JBL PRX915
JBL PRX915XLF
JBL PRX918XLF
SRX812P-
SRX815P-
SRX818SP-
SRX828SP-
SRX835P-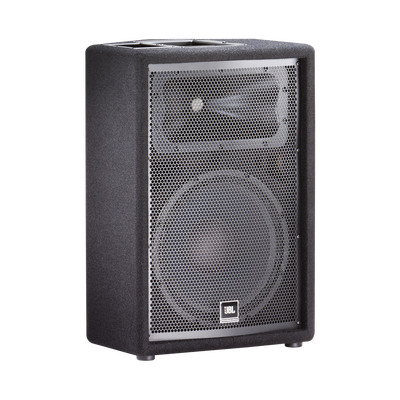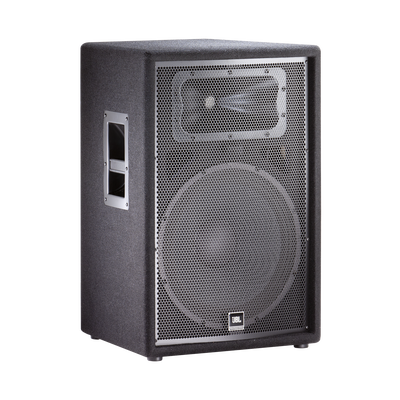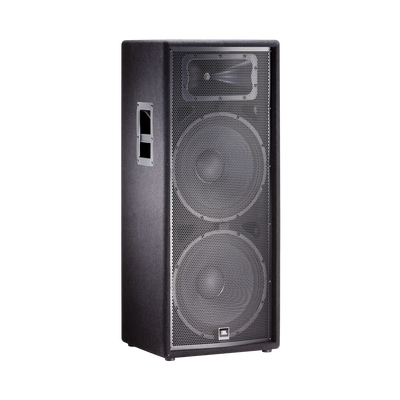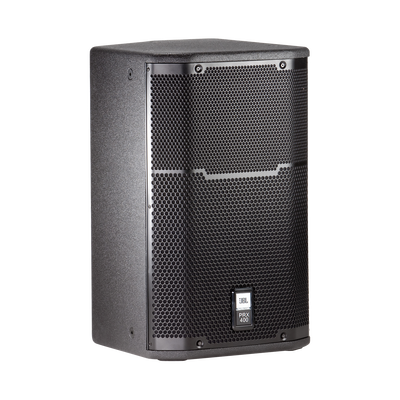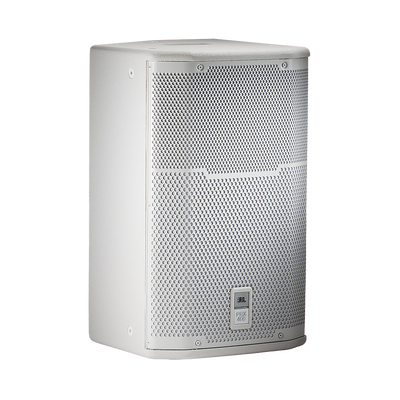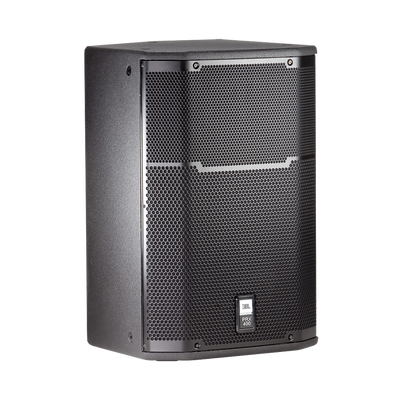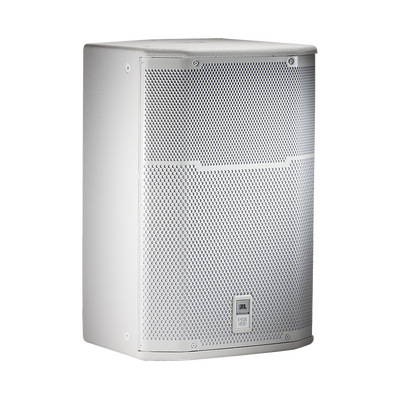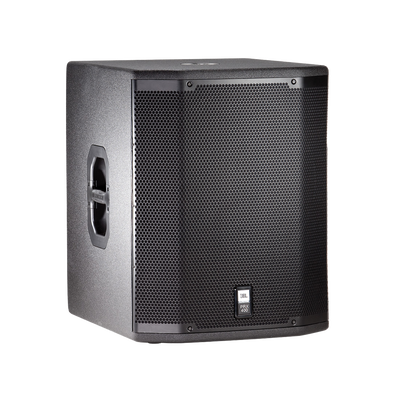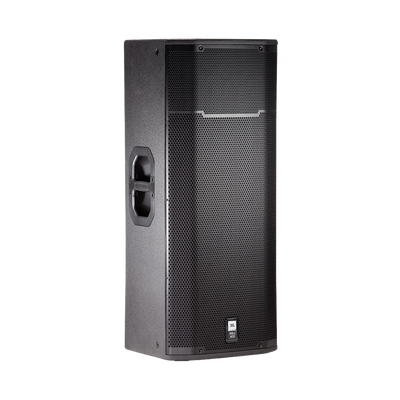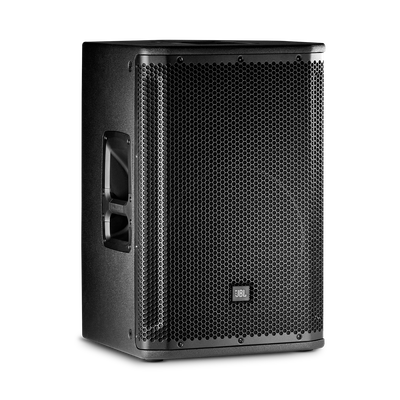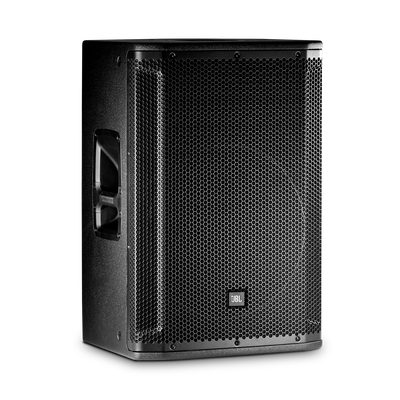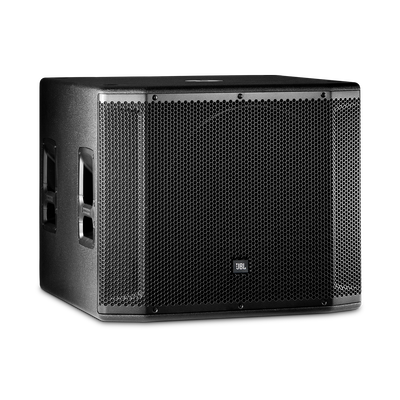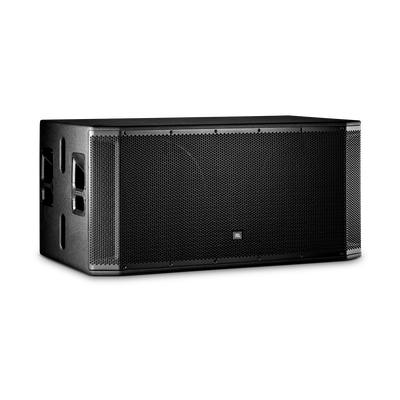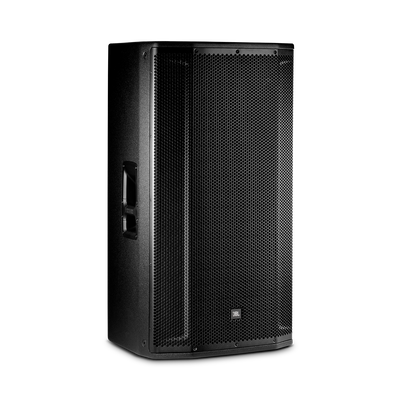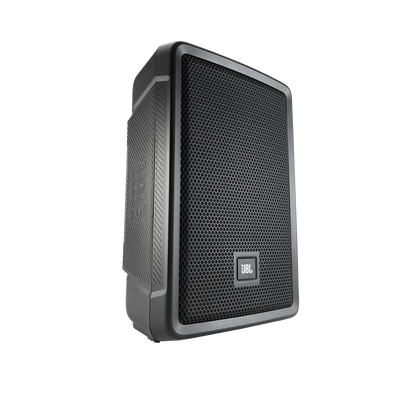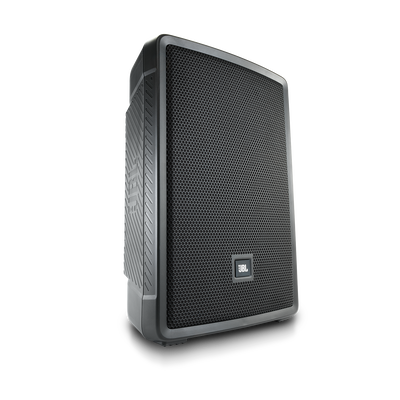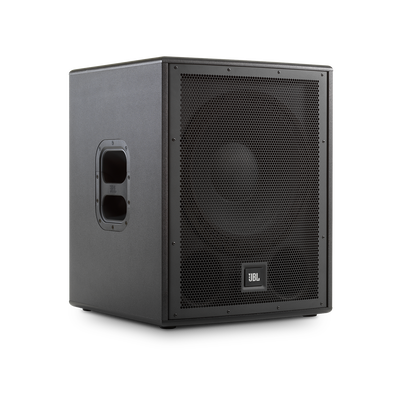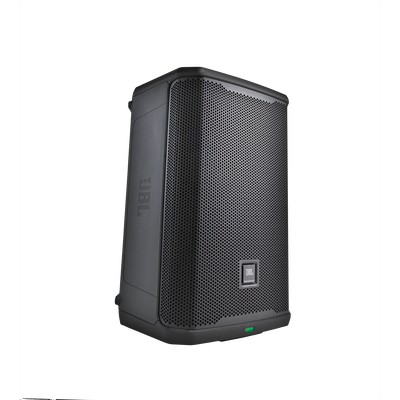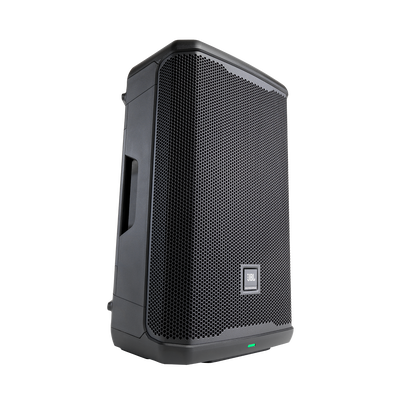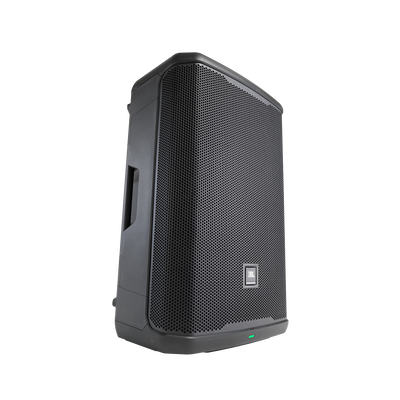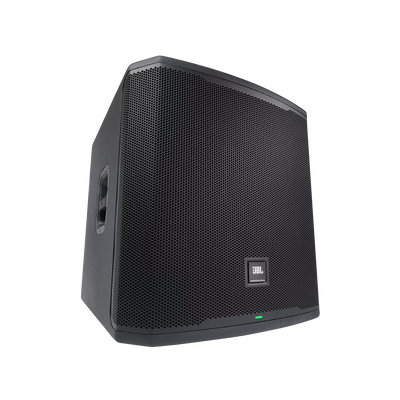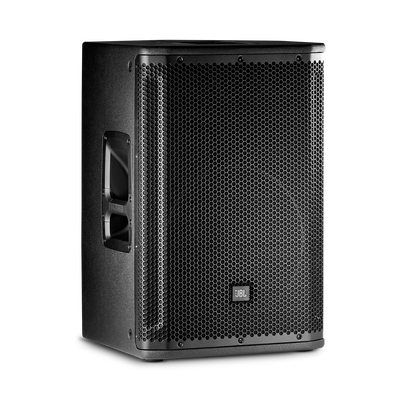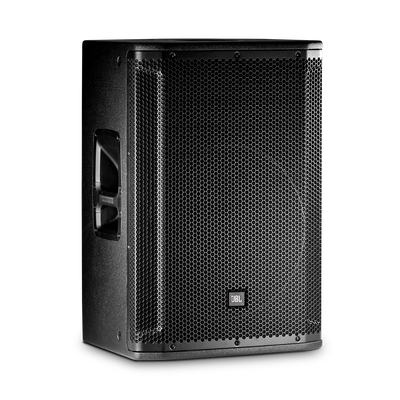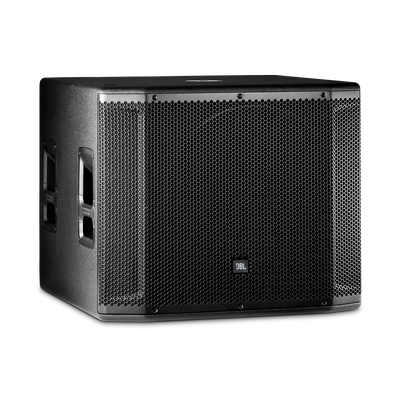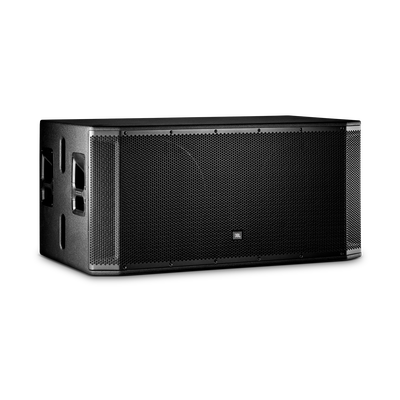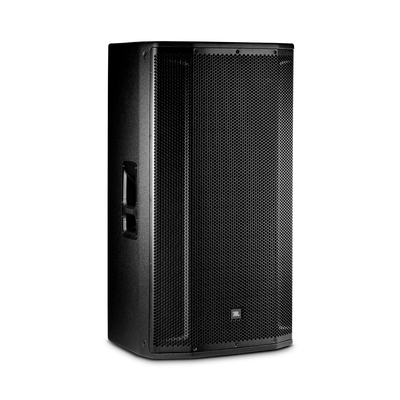 General Specifications
Power Rating (W, Continuous)
250
Power Rating (W, Continuous)
250
Power Rating (W, Continuous)
350
Power Rating (W, Continuous)
500
Power Rating (W, Continuous)
300
Power Rating (W, Continuous)
300
Power Rating (W, Continuous)
300
Power Rating (W, Continuous)
300
Power Rating (W, Continuous)
800
Power Rating (W, Continuous)
600
Power Rating (W, Continuous)
800
Power Rating (W, Continuous)
800
Power Rating (W, Continuous)
600
Power Rating (W, Continuous)
1200
Power Rating (W, Continuous)
800
Power Rating (W, Continuous)
200
Power Rating (W, Continuous)
300
Power Rating (W, Continuous)
Power Rating (W, Continuous)
1000
Power Rating (W, Continuous)
1000
Power Rating (W, Continuous)
1000
Power Rating (W, Continuous)
1000
Power Rating (W, Continuous)
1000
Power Rating (W, Continuous)
1500
Power Rating (W, Continuous)
1500
Power Rating (W, Continuous)
750
Power Rating (W, Continuous)
1500
Power Rating (W, Continuous)
1500
Power Rating (W, Peak)
1000
Power Rating (W, Peak)
1000
Power Rating (W, Peak)
1400
Power Rating (W, Peak)
2000
Power Rating (W, Peak)
1200
Power Rating (W, Peak)
1200
Power Rating (W, Peak)
1200
Power Rating (W, Peak)
1200
Power Rating (W, Peak)
3200
Power Rating (W, Peak)
2400
Power Rating (W, Peak)
3200
Power Rating (W, Peak)
3200
Power Rating (W, Peak)
2400
Power Rating (W, Peak)
4800
Power Rating (W, Peak)
3200
Power Rating (W, Peak)
1000
Power Rating (W, Peak)
1300
Power Rating (W, Peak)
1300
Power Rating (W, Peak)
2000
Power Rating (W, Peak)
2000
Power Rating (W, Peak)
2000
Power Rating (W, Peak)
2000
Power Rating (W, Peak)
2000
Power Rating (W, Peak)
2000
Power Rating (W, Peak)
2000
Power Rating (W, Peak)
1000
Power Rating (W, Peak)
2000
Power Rating (W, Peak)
2000
Maximum SPL (peak dB)
128
Maximum SPL (peak dB)
129
Maximum SPL (peak dB)
133
Maximum SPL (peak dB)
133
Maximum SPL (peak dB)
126
Maximum SPL (peak dB)
126
Maximum SPL (peak dB)
128
Maximum SPL (peak dB)
128
Maximum SPL (peak dB)
130
Maximum SPL (peak dB)
134
Maximum SPL (peak dB)
135
Maximum SPL (peak dB)
136
Maximum SPL (peak dB)
135
Maximum SPL (peak dB)
141
Maximum SPL (peak dB)
137
Maximum SPL (peak dB)
124
Maximum SPL (peak dB)
127
Maximum SPL (peak dB)
128
Maximum SPL (peak dB)
126
Maximum SPL (peak dB)
132
Maximum SPL (peak dB)
133
Maximum SPL (peak dB)
131
Maximum SPL (peak dB)
134
Maximum SPL (peak dB)
136
Maximum SPL (peak dB)
137
Maximum SPL (peak dB)
135
Maximum SPL (peak dB)
141
Maximum SPL (peak dB)
137
Frequency Range Hz (-10 dB)
60 - 20,000
Frequency Range Hz (-10 dB)
41 - 18,000
Frequency Range Hz (-10 dB)
34 - 250
Frequency Range Hz (-10 dB)
42 - 18,000
Frequency Range Hz (-10 dB)
50 - 20,000
Frequency Range Hz (-10 dB)
50 - 20,000
Frequency Range Hz (-10 dB)
55 - 19,000
Frequency Range Hz (-10 dB)
55 - 19,000
Frequency Range Hz (-10 dB)
35 - 250
Frequency Range Hz (-10 dB)
48 - 19,000
Frequency Range Hz (-10 dB)
41 - 20,000
Frequency Range Hz (-10 dB)
41 - 20,000
Frequency Range Hz (-10 dB)
28 - 150
Frequency Range Hz (-10 dB)
30 - 150
Frequency Range Hz (-10 dB)
32 - 20,000
Frequency Range Hz (-10 dB)
Frequency Range Hz (-10 dB)
Frequency Range Hz (-10 dB)
Frequency Range Hz (-10 dB)
Frequency Range Hz (-10 dB)
Frequency Range Hz (-10 dB)
Frequency Range Hz (-10 dB)
Frequency Range Hz (-10 dB)
Frequency Range Hz (-10 dB)
Frequency Range Hz (-10 dB)
Frequency Range Hz (-10 dB)
Frequency Range Hz (-10 dB)
Frequency Range Hz (-10 dB)
Frequency Response Hz (±3 dB)
80 - 18,000
Frequency Response Hz (±3 dB)
59 - 13,000
Frequency Response Hz (±3 dB)
53 - 250
Frequency Response Hz (±3 dB)
62 - 13,000
Frequency Response Hz (±3 dB)
62 - 19,000
Frequency Response Hz (±3 dB)
62 - 19,000
Frequency Response Hz (±3 dB)
66 - 16,000
Frequency Response Hz (±3 dB)
66 - 16,000
Frequency Response Hz (±3 dB)
52 - 120
Frequency Response Hz (±3 dB)
61 - 16,000
Frequency Response Hz (±3 dB)
57 - 20,000
Frequency Response Hz (±3 dB)
56 - 20,000
Frequency Response Hz (±3 dB)
45 - 150
Frequency Response Hz (±3 dB)
47 - 150
Frequency Response Hz (±3 dB)
43 - 17,000
Frequency Response Hz (±3 dB)
54 - 20,000
Frequency Response Hz (±3 dB)
53 - 20,000
Frequency Response Hz (±3 dB)
45 - 103
Frequency Response Hz (±3 dB)
65 - 20,000
Frequency Response Hz (±3 dB)
65 - 17,000
Frequency Response Hz (±3 dB)
60 - 16,000
Frequency Response Hz (±3 dB)
40 - 87
Frequency Response Hz (±3 dB)
35 - 92
Frequency Response Hz (±3 dB)
48 - 20,000
Frequency Response Hz (±3 dB)
44 - 20,000
Frequency Response Hz (±3 dB)
35 - 120
Frequency Response Hz (±3 dB)
35 - 120
Frequency Response Hz (±3 dB)
41 - 20,000
Sensitivity (dB SPL 1w/1m)
98
Sensitivity (dB SPL 1w/1m)
99
Sensitivity (dB SPL 1w/1m)
98
Sensitivity (dB SPL 1w/1m)
100
Sensitivity (dB SPL 1w/1m)
95
Sensitivity (dB SPL 1w/1m)
95
Sensitivity (dB SPL 1w/1m)
98
Sensitivity (dB SPL 1w/1m)
98
Sensitivity (dB SPL 1w/1m)
95
Sensitivity (dB SPL 1w/1m)
100
Sensitivity (dB SPL 1w/1m)
95
Sensitivity (dB SPL 1w/1m)
95
Sensitivity (dB SPL 1w/1m)
96
Sensitivity (dB SPL 1w/1m)
96
Sensitivity (dB SPL 1w/1m)
95
Sensitivity (dB SPL 1w/1m)
Sensitivity (dB SPL 1w/1m)
Sensitivity (dB SPL 1w/1m)
Sensitivity (dB SPL 1w/1m)
Sensitivity (dB SPL 1w/1m)
Sensitivity (dB SPL 1w/1m)
Sensitivity (dB SPL 1w/1m)
Sensitivity (dB SPL 1w/1m)
Sensitivity (dB SPL 1w/1m)
Sensitivity (dB SPL 1w/1m)
Sensitivity (dB SPL 1w/1m)
Sensitivity (dB SPL 1w/1m)
Sensitivity (dB SPL 1w/1m)
Nominal Impedance (ohms)
8
Nominal Impedance (ohms)
8
Nominal Impedance (ohms)
4
Nominal Impedance (ohms)
4
Nominal Impedance (ohms)
8
Nominal Impedance (ohms)
8
Nominal Impedance (ohms)
8
Nominal Impedance (ohms)
8
Nominal Impedance (ohms)
8
Nominal Impedance (ohms)
4
Nominal Impedance (ohms)
8
Nominal Impedance (ohms)
8
Nominal Impedance (ohms)
8
Nominal Impedance (ohms)
4
Nominal Impedance (ohms)
8
Coverage Pattern (Nominal)
Coverage Pattern (Nominal)
Coverage Pattern (Nominal)
Coverage Pattern (Nominal)
Coverage Pattern (Nominal)
Coverage Pattern (Nominal)
Coverage Pattern (Nominal)
Coverage Pattern (Nominal)
Coverage Pattern (Nominal)
Coverage Pattern (Nominal)
Coverage Pattern (Nominal)
Coverage Pattern (Nominal)
Coverage Pattern (Nominal)
Coverage Pattern (Nominal)
Coverage Pattern (Nominal)
Coverage Pattern (Nominal)
90º x 60º
Coverage Pattern (Nominal)
90° x 60°
Coverage Pattern (Nominal)
Coverage Pattern (Nominal)
105° x 60°
Coverage Pattern (Nominal)
90° x 50°
Coverage Pattern (Nominal)
90° x 50°
Coverage Pattern (Nominal)
Coverage Pattern (Nominal)
Coverage Pattern (Nominal)
90° x 50°
Coverage Pattern (Nominal)
90° x 50°
Coverage Pattern (Nominal)
Coverage Pattern (Nominal)
Coverage Pattern (Nominal)
60° x 40°
Features
Single-angle pole-mount socket
Single-angle pole-mount socket
Single-angle pole-mount socket
Single-angle pole-mount socket
Single-angle pole-mount socket
Single-angle pole-mount socket
Single-angle pole-mount socket
Single-angle pole-mount socket
Single-angle pole-mount socket
Single-angle pole-mount socket
Single-angle pole-mount socket
Single-angle pole-mount socket
Single-angle pole-mount socket
Single-angle pole-mount socket
Single-angle pole-mount socket
Single-angle pole-mount socket
Single-angle pole-mount socket
Single-angle pole-mount socket
Single-angle pole-mount socket
Single-angle pole-mount socket
Single-angle pole-mount socket
Single-angle pole-mount socket
Single-angle pole-mount socket
Single-angle pole-mount socket
Single-angle pole-mount socket
Single-angle pole-mount socket
Single-angle pole-mount socket
Single-angle pole-mount socket
Dual-angle pole-mount socket
Dual-angle pole-mount socket
Dual-angle pole-mount socket
Dual-angle pole-mount socket
Dual-angle pole-mount socket
Dual-angle pole-mount socket
Dual-angle pole-mount socket
Dual-angle pole-mount socket
Dual-angle pole-mount socket
Dual-angle pole-mount socket
Dual-angle pole-mount socket
Dual-angle pole-mount socket
Dual-angle pole-mount socket
Dual-angle pole-mount socket
Dual-angle pole-mount socket
Dual-angle pole-mount socket
Dual-angle pole-mount socket
Dual-angle pole-mount socket
Dual-angle pole-mount socket
Dual-angle pole-mount socket
Dual-angle pole-mount socket
Dual-angle pole-mount socket
Dual-angle pole-mount socket
Dual-angle pole-mount socket
Dual-angle pole-mount socket
Dual-angle pole-mount socket
Dual-angle pole-mount socket
Dual-angle pole-mount socket
Single-angle top pole-mount socket
Single-angle top pole-mount socket
Single-angle top pole-mount socket
Single-angle top pole-mount socket
Single-angle top pole-mount socket
Single-angle top pole-mount socket
Single-angle top pole-mount socket
Single-angle top pole-mount socket
Single-angle top pole-mount socket
Single-angle top pole-mount socket
Single-angle top pole-mount socket
Single-angle top pole-mount socket
Single-angle top pole-mount socket
Single-angle top pole-mount socket
Single-angle top pole-mount socket
Single-angle top pole-mount socket
Single-angle top pole-mount socket
Single-angle top pole-mount socket
Single-angle top pole-mount socket
Single-angle top pole-mount socket
Single-angle top pole-mount socket
Single-angle top pole-mount socket
Single-angle top pole-mount socket
Single-angle top pole-mount socket
Single-angle top pole-mount socket
Single-angle top pole-mount socket
Single-angle top pole-mount socket
Single-angle top pole-mount socket
Mobile app available for iOS and Android
Mobile app available for iOS and Android
Mobile app available for iOS and Android
Mobile app available for iOS and Android
Mobile app available for iOS and Android
Mobile app available for iOS and Android
Mobile app available for iOS and Android
Mobile app available for iOS and Android
Mobile app available for iOS and Android
Mobile app available for iOS and Android
Mobile app available for iOS and Android
Mobile app available for iOS and Android
Mobile app available for iOS and Android
Mobile app available for iOS and Android
Mobile app available for iOS and Android
Mobile app available for iOS and Android
Mobile app available for iOS and Android
Mobile app available for iOS and Android
Mobile app available for iOS and Android
Mobile app available for iOS and Android
Mobile app available for iOS and Android
Mobile app available for iOS and Android
Mobile app available for iOS and Android
Mobile app available for iOS and Android
Mobile app available for iOS and Android
Mobile app available for iOS and Android
Mobile app available for iOS and Android
Mobile app available for iOS and Android
JBL professional tunings and presents available
JBL professional tunings and presents available
JBL professional tunings and presents available
JBL professional tunings and presents available
JBL professional tunings and presents available
JBL professional tunings and presents available
JBL professional tunings and presents available
JBL professional tunings and presents available
JBL professional tunings and presents available
JBL professional tunings and presents available
JBL professional tunings and presents available
JBL professional tunings and presents available
JBL professional tunings and presents available
JBL professional tunings and presents available
JBL professional tunings and presents available
JBL professional tunings and presents available
JBL professional tunings and presents available
JBL professional tunings and presents available
JBL professional tunings and presents available
JBL professional tunings and presents available
JBL professional tunings and presents available
JBL professional tunings and presents available
JBL professional tunings and presents available
JBL professional tunings and presents available
JBL professional tunings and presents available
JBL professional tunings and presents available
JBL professional tunings and presents available
JBL professional tunings and presents available
What's in the box
1 x JRX218S
1 x Owners Manual
1 x PRX418S
1 x Owners Manual
1 x IRX108BT
1 x IEC Cable
1 x Quick Start Guide
1 x IRX112BT
1 x IEC Cable
1 x Quick Start Guide
1 x IRX115S
1 x IEC Power Cable
1 x Quick Start Guide
1 x PRX908
1 x 10' (3m) IEC Power Cable
1 x Quick Start Guide
1 x PRX912
1 x 10' (3m) IEC Power Cable
1 x Quick Start Guide
1 x PRX915
1 x 10' (3m) IEC Power Cable
1 x Quick Start Guide
1 x PRX915XLF
1 x 10' (3m) IEC Power Cable
1 x Quick Start Guide
1 x PRX918XLF
1 x 10' (3m) IEC Power Cable
1 x Quick Start Guide
1 x SRX812P Speaker
1 x 10' (3m) IEC Power Cable
1 x Quick Start Guide
1 x SRX815P Speaker
1 x 10' (3m) IEC Power Cable
1 x Quick Start Guide
1 x SRX818SP Subwoofer
1 x 10' (3m) IEC Power Cable
1 x Quick Start Guide
1 x SRX828SP Subwoofer
1 x 10' (3m) IEC Power Cable
1 x Quick Start Guide
1 x SRX835P Speaker
1 x 10' (3m) IEC Power Cable
1 x Quick Start Guide