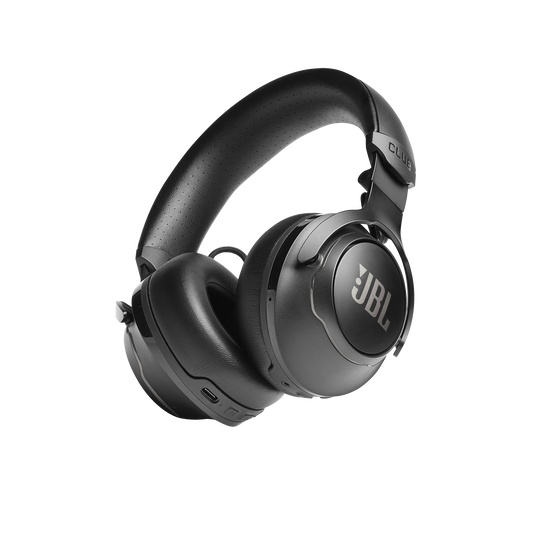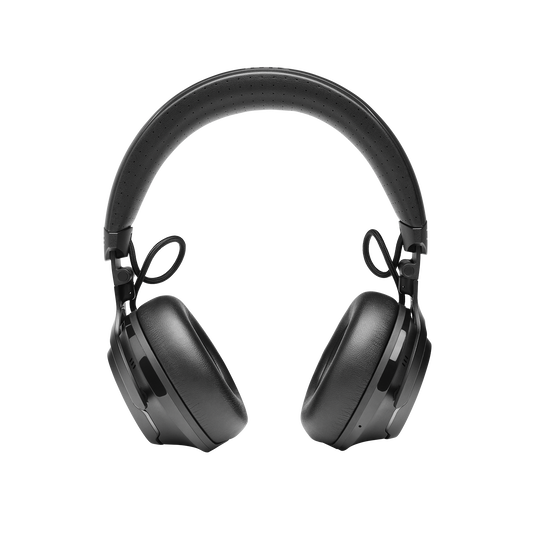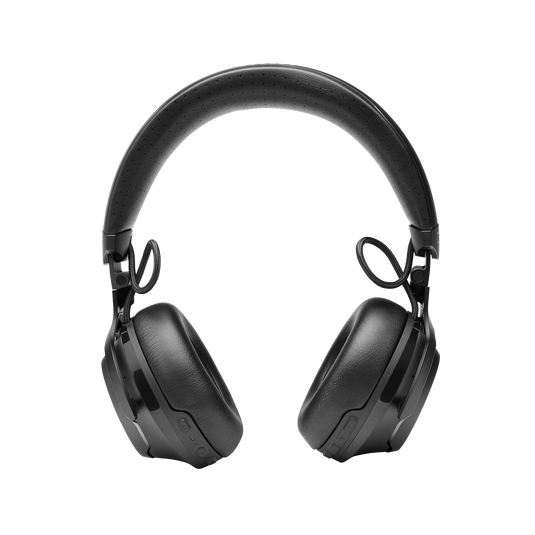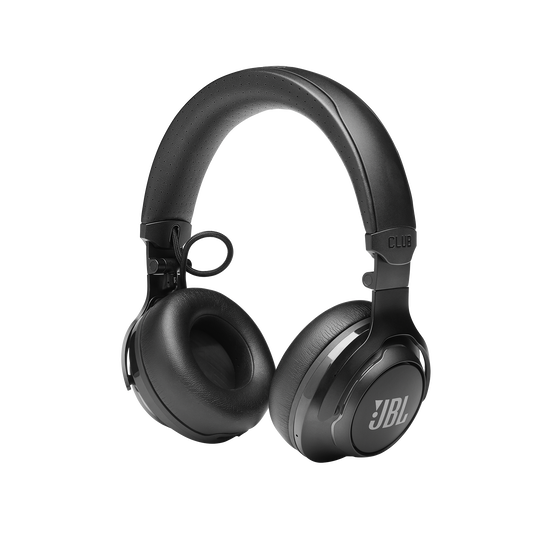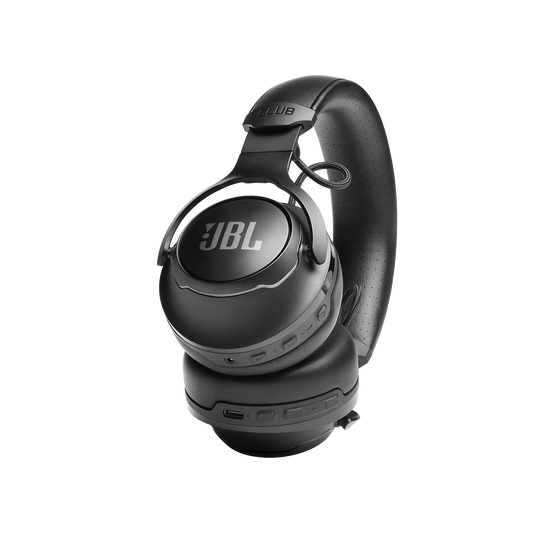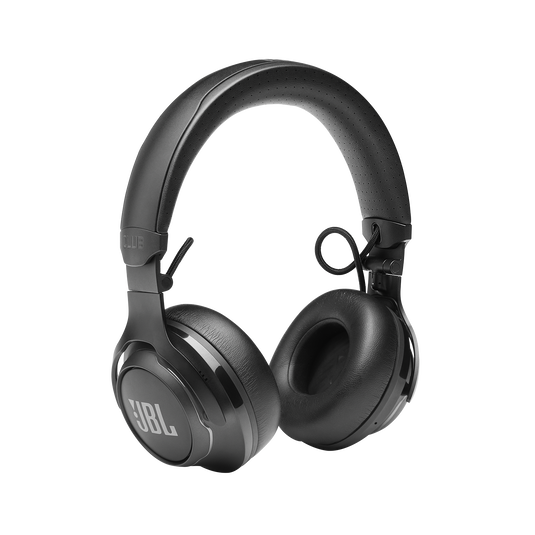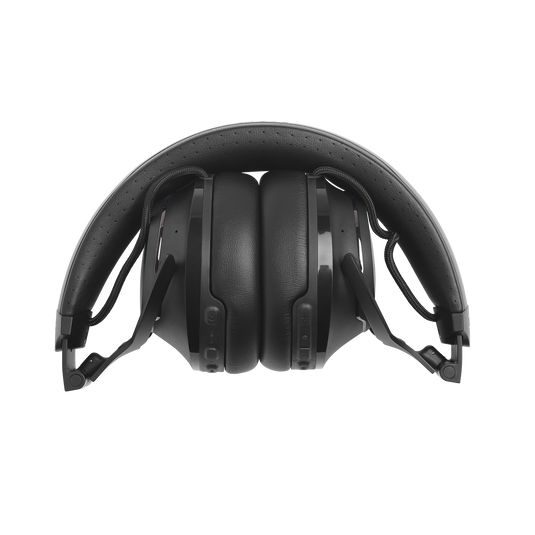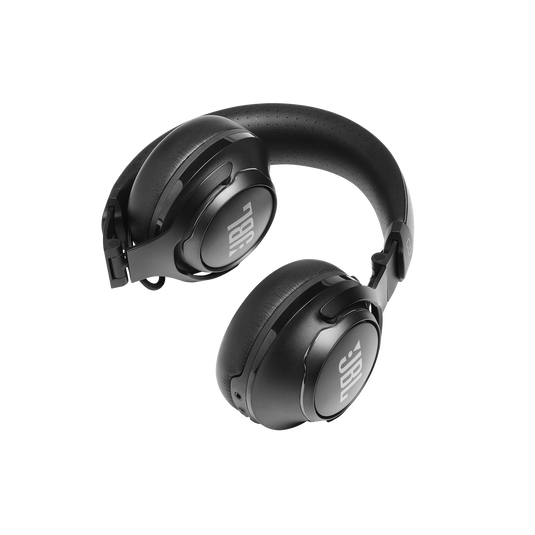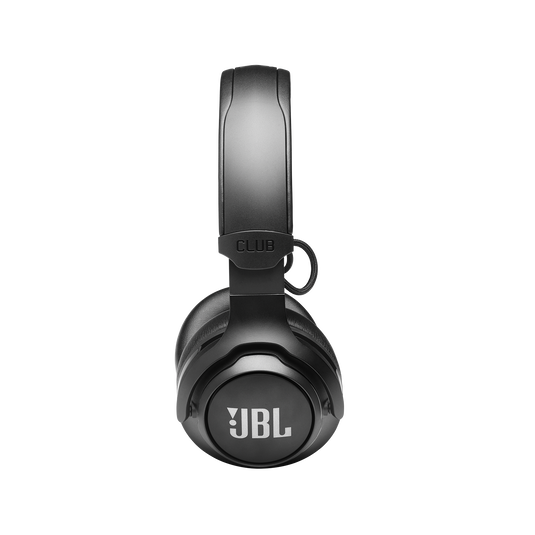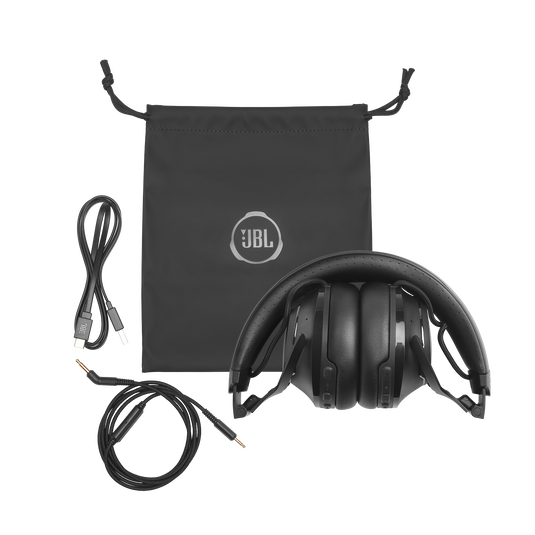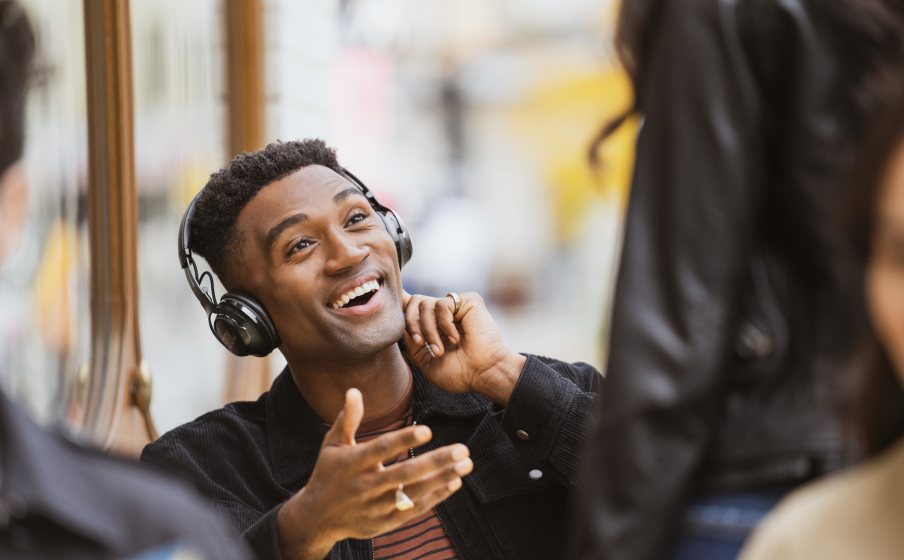 Get in the middle of the action
You don't need a front-row ticket to get the front-row listening experience. Hi-Res audio and Legendary JBL Pro Sound give you a wide range of detail and clarity. Immerse yourself in the music just as your favorite artists intended.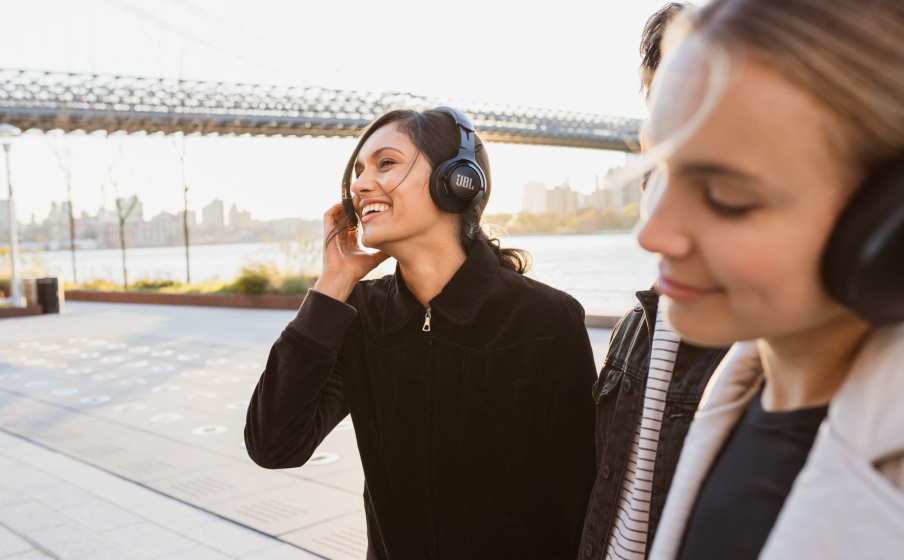 Pump up the bass instantly
No fiddling around to get the sound just right. Just press the dedicated button on the right earcup for an instant bass boost and stay in the zone.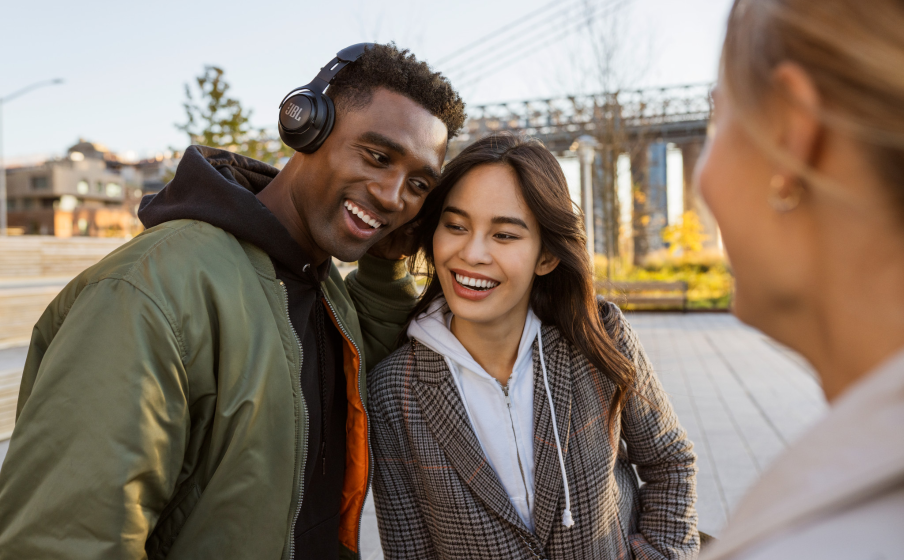 Comfortable on-ear fit
JBL CLUB 700BT headphones are designed to let you get lost in the music, with cushioned earcups that feel like they are barely there.
Features

Up to 50 hours of non-stop fun
Don't worry about recharging for a while. With up to 50 hours of wireless play time, you'll need a rest before these headphones do.

Control your environment
Allow outside sounds in. With Ambient Aware and TalkThru you are in control. Stay safe in the city and have a chat without removing your headphones.

Music that goes wherever you do
Take your JBL CLUB 700BT headphones everywhere. Foldable and portable, they keep up with you wherever your day (or night) takes you, fitting neatly into your bag.

Perfect Calls with Dual-Mic Technology
No more searching for peace and quiet to take a call. The dual-mic technology on the JBL CLUB 700BT cancels out ambient noise when you are on a call, so you can make calls anywhere. From wire-free music, seamlessly connected thanks to Bluetooth 5.0, to hands-free calls, they keep up while you keep moving.

Get help from Hey Google & Amazon Alexa
Send a text message, play your favorite playlist, or check the weather, all without ever touching your phone. Choose Hey Google (*) or Amazon Alexa (**) through the My JBL Headphones app, and your Voice Assistant can handle all of the above and then some. It's as simple as tapping on the left earcup. (*) Only supported on Android. (**) Android 6.0 or higher is required for full access to Alexa features when using this device.

Hear it like your favorite DJs do
JBL teamed up some of the world's best DJs to capture the sound of their personal recording studios, so you can hear your favorite songs like they do. Simply tap the STAGE+ button in your My JBL Headphones app to choose from the DJ presets.

Sound made for you
You know how you like your music. And so does JBL. JBL Club 700BT headphones feature Personi-Fi. In just few steps, Personi-Fi allows you to tailor your sound profile based on your gender, age, preferences to give you the best possible listening experience. Find Personi-Fi in the latest version of the My JBL Headphones App, free to download.
Specs & Downloads
Item# JBLCLUB700BTBLKAM
Description
On-ear Bluetooth headphones that delivers pro-quality sound and performance

Rich details, so you don't miss a beat. Thumping, feel-it-in-your-toes bass at the touch of a button. DJ presets that put you right in their sound booths. Inspired by pro performers, the JBL CLUB 700BT headphones deliver Hi-Res sound that puts you right in the room with your favorite musicians. With a super comfy on-ear design, Ambient Aware and TalkThru features plus compatibility with The Google Assistant and Alexa built-in it's easy to keep the party going.
General Specifications
Audio Specifications
Driver sensitivity at 1kHz/1mW (dB)

100

Dynamic frequency response range (Hz)

16 Hz - 22 kHz

Impedance (ohms)

32
Dimensions
Weight (g)

283

Weight (oz)

9.98

Charging Cable Length (m)

1

Charging Cable Length (ft)

3.3

Ear Cup External Height (in)

3

Ear Cup External Width (in)

3

Ear Cup Internal Height (in)

1.5

Ear Cup Internal Width (in)

1.5

Ear Cup Depth (in)

0.6

Ear Cup External Height (cm)

7.5

Ear Cup External Width (cm)

7.5

Ear Cup Internal Height (cm)

3.9

Ear Cup Internal Width (cm)

3.9

Ear Cup Depth (cm)

1.5

Audio Cable Length (ft)

3.9

Audio Cable Length (m)

1.2
Control and Connection Specifications
Bluetooth profiles

A2DP 1.3, AVRCP 1.5, HFP 1.6

Bluetooth frequency

2.402 GHz - 2.480 GHz

Bluetooth transmitted modulation

GFSK, _x001F_/4 DQPSK, 8DPSK

Bluetooth transmitter power

<4 dbm

Bluetooth version

5.0
Battery
Charging time (hours from empty)

2

Maximum play time (hours)

50
Features
On-ear

Yes

Voice Assistant integration

Yes

Ambient Aware

Yes

Built-in Microphone

Yes

Carrying pouch

Yes

Hands Free Call

Yes

TalkThru

Yes

Wireless

Yes

Rechargable battery

Yes

Bluetooth

Yes
What's in The Box?
1 x Club 700BT
1 x Aux-in cable with remote & mic
1 x USB Type-C charging cable
1 x Pouch
1 x Warranty / Warning/ Quick Start Guide / Safety Sheet / Google QSR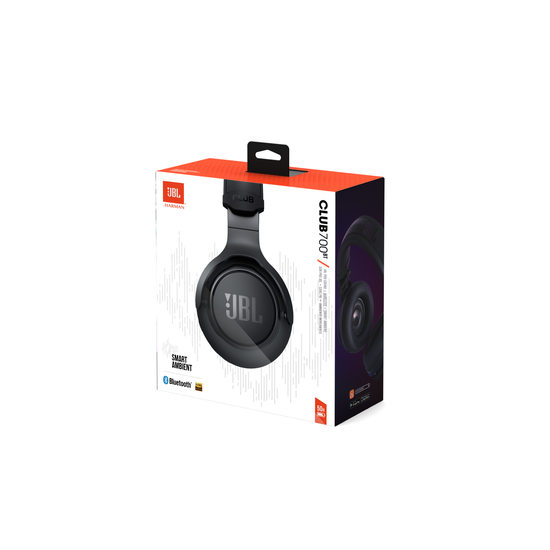 Documents & Downloads
Customer Reviews
Rated 3 out of 5
by
Accoustics
from
Undecided
I purchased these headphones because I love jbl sound. I just have to question the quality of their headphones. I say this because I was given another pair of jbl headphones and upon first use the right side speaker was not working. May I note they were a different model as well so I have to say jbl is 0 for 2 with me with headphones
Date published: 2021-02-14
Rated 5 out of 5
by
Ann B
from
Awesome Headphones!
These headphones sound great and feel great on my head! They're easy to use. I especially love the talk-through feature; I didn't realize I would love it so much! The only concern I have is that the bag for the headphones seems a little too small for the headphones. I would suggest having a bigger bag, or a sturdy headphones case.
Date published: 2020-10-19
Rated 5 out of 5
by
Chairpotato
from
AWESOME HEADPHONES!!!
I LOVE these headphones! I have other JBL products and am happy with those as well. I love the way they fit, sound, work and look. I own a 1963 convertable Chevrolet Corvair and am I the process of redoing the front and rear suspension. I bought these headphones to use while I'm working on my car and I'm VERY happy I did.
Date published: 2020-10-20
Rated 5 out of 5
by
TBG2020
from
Great sounds
I have a number headphones dating by to the 80 until just a couple of weeks. True over time the sound output has improved. I have to say these headphones have a good clean balanced sound. They have really clear bass and mid range and hi tunes are real nice, great price greater headphones! Dry glad I brought them.
Date published: 2020-10-18
Rated 4 out of 5
by
crazy burns
from
good sound
great headphones love the bass boost I'm definitely a bass head but they still sound clean and crisp no distortion like alot of headphones the only thing I took a star off for I'd they could of added a little more power to them so they could go louder I believe they could handle more but otherwise very happy
Date published: 2021-09-02
Rated 5 out of 5
by
Vet27
from
Perfect headphones
These are immaculate! The sound is beautifully balanced with the eq off in the JBL headphones app. The bass in the mix of the recordings that I have listened to is not overwhelming. Perfect! The mids and highs are balanced. Every nuance is picked up. The build quality is great as well.
Date published: 2020-08-04
Rated 5 out of 5
by
Bamaboy81
from
Great headphones
We recently got these headphones. They s ok und awesome. U can use with bluetooth and has an app you use with them or they have the wire to use with them. My son used them for gaming and sounded great. Also sounded great with music playing on them. I recommend them to anyone.
Date published: 2020-08-13
Rated 1 out of 5
by
Db7777
from
50 % ?
Great deal on a holiday gift , however this pair is a fail. When only 1 speaker works on a headset, whats the point? I attempted to buy a better option but I may just go back to cheaper sets with more frequent replacements. At least the cheaper sets work out of the box.
Date published: 2020-12-27
Rated 3 out of 5
by
Pete51
from
Pads came apart
I received these as a Christmas gift, I've never taken them outside and only used them at my house... yet the pads on the earpieces have come undone. So disappointed with the quality of the cushions. The sound is great, but the construction leaves a lot to be desired.
Date published: 2022-05-23
Rated 5 out of 5
by
Byron_1985
from
Awesome sound
Love the talk through feature on these headphones, no need to take them off while you shop, even during social distancing you can hear everything super cleared. Amazing bass and clear audio, Google assistant works great with these. JBL has once again delivered.
Date published: 2020-08-02
Rated 5 out of 5
by
Norman22
from
Great product!
Never could quite adapt to those ear pods, so thought these would be better for me, and I was NOT wrong! They are comfortable, and great sound! Had to contact online support to figure out what I was doing wrong on initial start up, and they were great as well!!
Date published: 2021-09-28
Rated 4 out of 5
by
Rudiman
from
Nice headphones
Bought the JBL Club 700BT about a month ago now and I am happy with my purchase. They were quiet a deal and I couldn't pass them up. Sound is nice and clear and the bass boost works great! very comfortable fit and they stay put without slipping at all.
Date published: 2021-09-13
Rated 4 out of 5
by
Len65
from
For the price they're OK
I bought these to replace another pair that I broke. The sound quality is good but I hear the wind blowing around me sometime louder than the music. The bluetooth pairs with my devices very well. For the price they are sufficient.
Date published: 2022-02-20
Rated 2 out of 5
by
Mahsen
from
Very mediocre
I purchased these headphones for $59.99 directly from JBLs website. I was really excited, because at $90 off the MSRP, I thought I was getting a great deal. What I received was a pair of headphones that I would have been disappointed with if I had gone to Walmart and purchased cheap $20 headphones. These are seriously that bad. Here are my problems with them: -They don't get loud at all -The bass that people talk about is nearly non-existent -The manual is trash -They aren't comfortable (very tight) -Audio/Video lag if watching something on phone -The sound quality is just okay I've tried these with my phone via Bluetooth, and connected via the included wire to an AMP/DAC combo on my computer and they sound mediocre with both setups. They get 2 Stars because of the USB-C charging and the great battery life. I truly don't understand how there are any positive reviews and I genuinely would have thought I got some cheap counterfeit knockoff if I hadn't bought these straight from JBL. Is there something I'm missing with these?
Date published: 2021-09-21
Rated 5 out of 5
by
tedly101
from
They sounded great right out of the box.
I've put a good amount of hours on these since I bought them and have been very pleased. The sound great wired and wirelessly. The mids and highs are great and the bass is not bad. I would definitely recommend these headphones.
Date published: 2021-09-30
Rated 5 out of 5
by
Arturoluis
from
Amazing Headphones for Personal and DJ use
I am a DJ and these headphones worked amazing for mixing and at home just relaxing too. The battery last 50hrs but it comes with a cable too. Jbl has done it again their product has left me with my mouth open.
Date published: 2020-08-11
Rated 1 out of 5
by
Oriond
from
Sounds great but quality won't last
The ear pads on the Club series only last a year of average use. Replacing them costs about $40(US) and often the fulfillment center ships just one side though you've ordered the pair. It's terrible.
Date published: 2022-11-25
Rated 5 out of 5
by
Dzilla
from
Great sound!
These sound great but unfortunately phones have safety features to protect your hearing and will not let you crank the sound, which sucks if you have hearing issues. No fault of the head phones though.
Date published: 2021-09-27
Rated 1 out of 5
by
Theds
from
Disappointed
I just received these in the mail. Would not start up. Would not take a charge. Very dissatisfied with the jbl lack of quality. Customer service said they will send me a new pair.
Date published: 2021-08-24
Rated 5 out of 5
by
Bradley from Boston
from
Can Not Lose
Bought because i have monitors by JBL. Can NOT lose, bought headphones for myself and a friend for X Mas..We will determine if he likes them... I know he will that is why I BUY JBL.
Date published: 2022-11-26
Rated 5 out of 5
by
savage1kgj
from
Beautiful!
Only tried a few features so far. But it's great. Good call quality. Easy pairing. Great sound quality. And at a playas price. Love it. And it fits my big head. Thank you JBL!♥️
Date published: 2020-10-18
Rated 4 out of 5
by
Jamie1199
from
Love the bass bost
I use them To connect to my TV at night the base really amplifies movies gives it more life and as always they sound great with music playing definitely happy I perchance them
Date published: 2020-10-17
Rated 5 out of 5
by
Brad123
from
Awesome
Bought them as a gift for my son. Said it took a few minutes to set up the headphones and had to download the app to get sound/ volume high enough... But he said he loves them.
Date published: 2021-09-22
Rated 5 out of 5
by
Anonymous
from
Love JBL products!
When I bought this product, the process was fast and easy and delivered as promised. I bought 2 sets and well worth it! Great quality!!! Thanks for excellent and quick service!
Date published: 2020-10-21
Rated 5 out of 5
by
Ortega88
from
The best on sound
One of the best headphones I'm being using good quality great for gift or your own use I recommend this device to you if ur are looking for new sound experience and cheap
Date published: 2020-12-24
Rated 3 out of 5
by
Jimmy Cheeze
from
Look and function well
Look and function well ...kinda top heavy ...like to fall forward off head . Don't sound as well as i would have expected for JBL . But ...a good price on sale
Date published: 2020-10-16
Rated 5 out of 5
by
DSPatrick
from
Great sound, long play per charge, great fit.
Just bought these and have been real happy with the way they fit my head, absolutely great sound and play for a very long time per charge. Very happy with them!
Date published: 2021-09-02
Rated 4 out of 5
by
Danbroneous
from
Crisp sound.
These are great headphones. The sound is awesome. The only issue I have is, the ear cups are too small for my big head. Other than that these are great.
Date published: 2022-03-05
Rated 5 out of 5
by
Graham1871
from
Great headphones, great price!
Only used for 1 day but so far, so good. Love the aux. cord with phone mic component, added bonus. Crystal clear sound even when at really loud volume.
Date published: 2020-10-16
Rated 5 out of 5
by
CoachL
from
This headset has that great JBL sound that we have all come to expect. In order to really take advantage of the sound, you have to download the JBL Headphones app. There you can choose your favorite DJ's sound and it will be replicated when you listen to your music. Or, if you're a pro, you can set the EQ yourself. The build of the Club 700's is very substantial. They feel well made in your hands. The buttons are real, raised buttons that you can feel and push without looking at the headset while wearing it. That's a real plus if you're out walking or doing something else and you don't want to have to feel around "blindly" for the right buttons, or worse, take it off and put it back on your head. JBL thought of a few extras that distinguish this headset from others you might have tried. There's a "talk through" feature that let's you press a button and hear what someone is saying and respond without removing the headset. This is a real plus! How many times have you been listening to your music or your favorite audiobook, only to have someone come and start talking? With other headsets, you've gotta at least take the set off of one ear so that you can hear the other person and respond without screaming. Well, you don't have that problem with the Club 700! Also, there's a bass boost button, if you're into bass like I am. Just press the button and you get a noticeable bass boost. The 700's have great battery life - 50 hours. My only issue with the headset is that they are sort of heavy. The great build comes at a price. You get used to it after a while, but they almost felt like pincers when I first put them on. I did some adjusting and I was able to wear them for a couple hours. Some smaller users, especially women, might just find these are a tad heavy to wear comfortably for long periods of time. Also, if you're in warm temps, the over the ear style means your ears might sweat with the headset pads covering them.
Date published: 2020-08-07
bvseo_sdk, dw_cartridge, 18.2.0, p_sdk_3.2.0
CLOUD, getReviews, 6ms
reviews, product
Product Q&A
bvseo_sdk, dw_cartridge, 18.2.0, p_sdk_3.2.0
CLOUD, getContent, 5ms
questions, product
bvseo-msg: Unsuccessful GET. status = 'ERROR', msg = 'Not Found.';
Support
Register your JBL product
Do you own this product? Register it here in case you need to claim warranty
Register Now
Can't find what you're looking for?
Are you looking for product support, documentation, how-tos or older products?
JBL Support