JBL may be best known for its speakers, but the Samsung-owned brand is branching out into turntables with two new models at CES 2023: the $399 Spinner BT and the $999 TT350 Classic.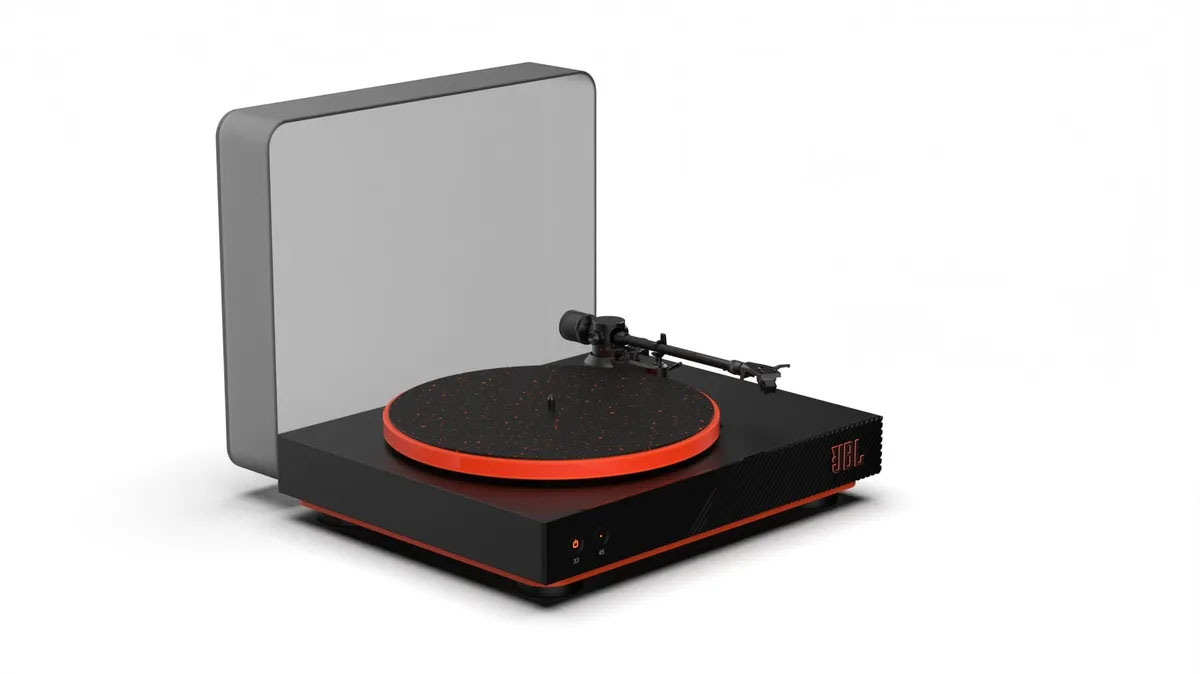 The Spinner BT is an aptX HD Bluetooth-enabled record player that comes in a striking orange and black color scheme. The plinth is constructed from MDF, and the player features an aluminum platter and tonearm with a removable head shell. The JBL comes with a "high-quality Audio Technica moving magnet cartridge" preinstalled. The Spinner BT also includes a speed sensor to minimize wow and flutter from the belt-driven platter.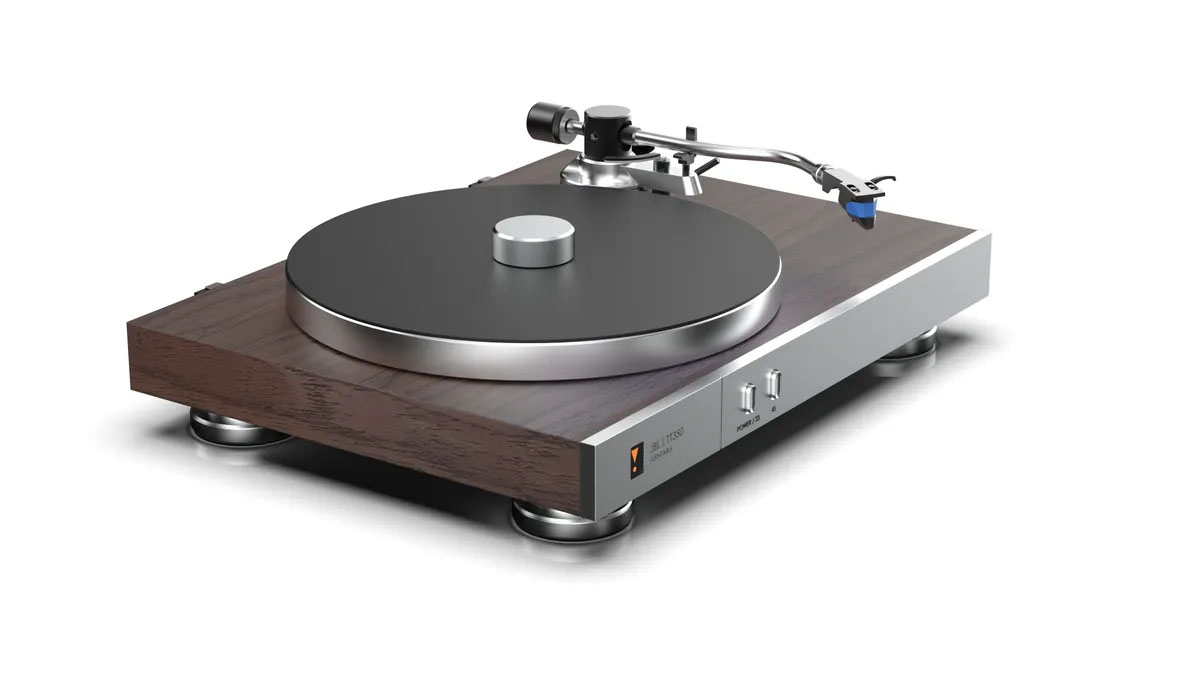 Meanwhile, the step-up TT350 Classic is a direct-drive model and not belt-drive -- and this is a feature usually seen in DJ turntables. The TT350 features a walnut wood chassis and an aluminum-looking front panel in an apparent throwback to '60s cool. The TT350 Classic also includes a curved aluminum tonearm with a moving magnet cartridge (possibly a Ortofon 2M, judging from the illustration) -- also preinstalled on a removable head shell. The model includes damped and adjustable feet as well. Unlike the Spinner it doesn't appear to include an onboard pre-amp.
Of the two models, I'm most intrigued by the TT350 with its Pro-Ject Debut Pro-like features such as adjustable feet and thick plinth. The JBL looks like it would make a great partner for the fantastic JBL L52 speakers ($999).
The JBL TT350 will be available before the middle of 2023, while the Spinner BT will come in the third quarter of the year.