Brings the Magic of JBL Sound Outdoors for Year-Round Entertainment
NORTHRIDGE, Calif. — May 17, 2022 —HARMAN Luxury Audio Group today announced the introduction of the JBL Stage XD Series Loudspeakers utilizing patented JBL acoustic technologies and featuring IP67-rated weatherized waterproof enclosures. Available in two sizes, the Stage Series comes in both black and white finishes and includes wall-mount brackets.

Backed by JBL's legacy of sound, the Stage XD Series is designed to work in a wide variety of applications both indoors and outdoors. The speakers' unique combination of features and patented acoustic technology provide extreme durability while delivering the highest level of audio.


"We've brought the high-performance sound of JBL to the great outdoors with resiliency and sustainability in mind," said Jim Garrett, Senior Director, Product Strategy and Planning, HARMAN Luxury Audio Group. "The IP67 rating of the Stage XD Series represents one of the highest levels of ingress protection certification. This level of weatherization provides protection against ingress of harmful dust and airborne particles, as well as protection against water and liquids, including immersion in water up to 1 meter (3.3 feet) for up to 30 minutes."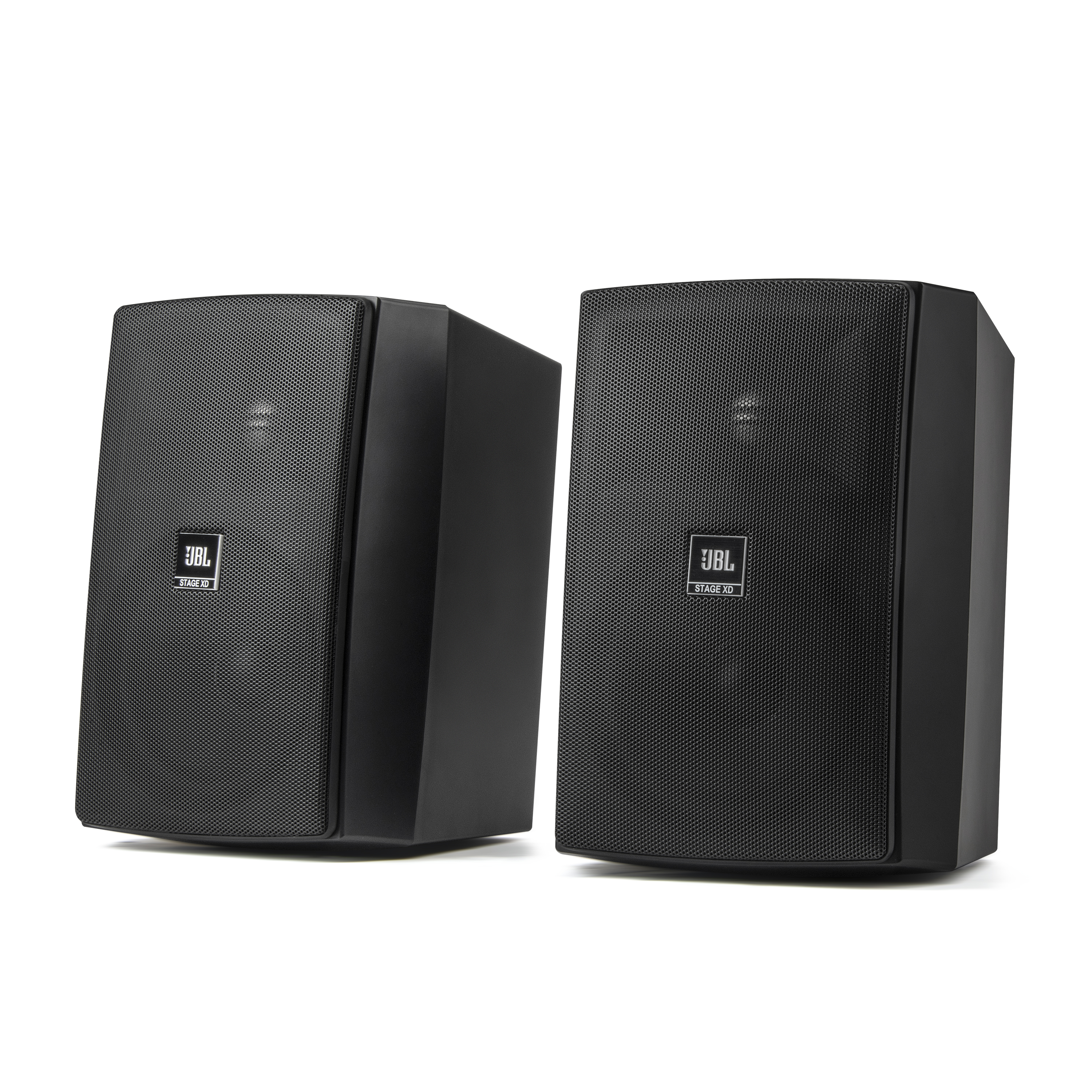 Featuring sustainably designed packaging and product, the JBL Stage XD Series speakers are the first repairable IP67 outdoor loudspeakers available. Instead of throwing away the speakers should they ever fail, these speakers are designed to come apart and undergo repair in case of damage due to prolonged exposure to adverse conditions.

JBL Stage XD loudspeakers feature a 1-inch/25-millimeter aluminum tweeter with an acoustic lens and High-Definition Imaging (HDI™) waveguide to deliver dynamic, crystal-clear sound over a wide listening area. The larger Stage XD-6 uses a 6.5-inch/165-millimeter Polycellulose cone woofer, while the smaller Stage XD-5 uses a 5.25-inch/130-millimeter woofer. Both all-weather speakers are perfect for an outdoor location where protection from the weather is a requirement. Stylish design and mounting flexibility make them equally at home indoors for a variety of applications. Wall-mounts are included, and the Stage XD Series also features Zero Bezel magnetically attached grilles and a rotatable logo for horizontal and vertical applications.

The new JBL Stage XD Series all-weather speakers bring sustainability, resiliency, and great sound to all outdoor entertainment applications.

Manufacturer Suggested Retail pricing is as follows:
Stage XD-6: $599/pair
Stage XD-5: $449/pair

More information about the JBL Stage XD Series Loudspeakers is available at https://www.jbl.com/specialty-audio/ or from a local JBL sales representative.