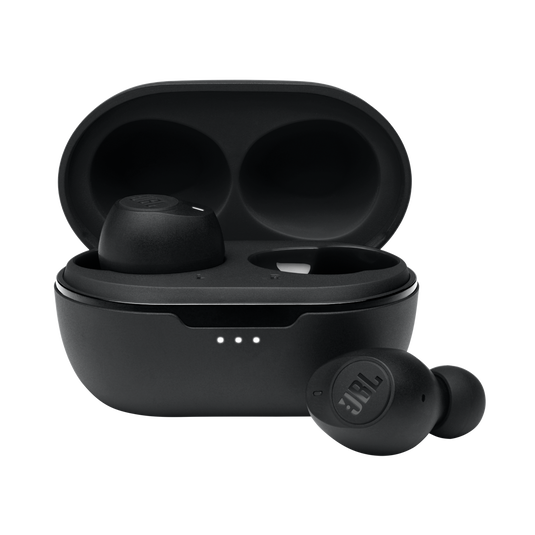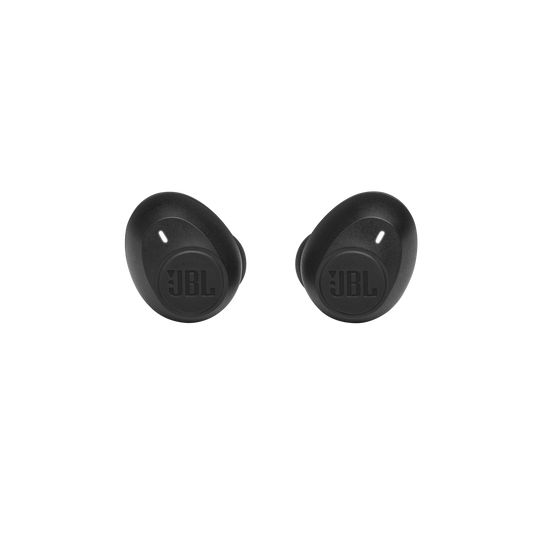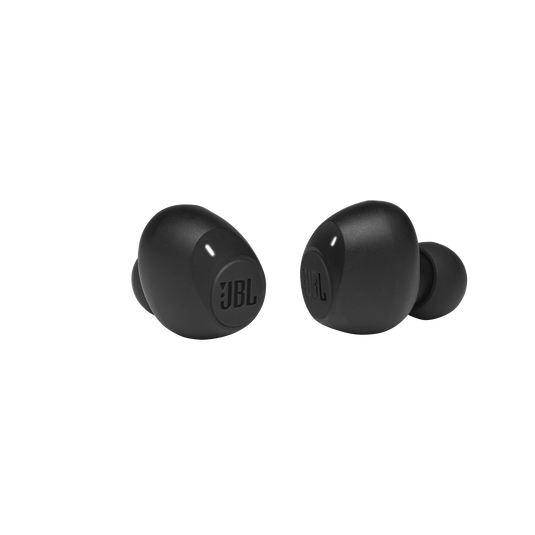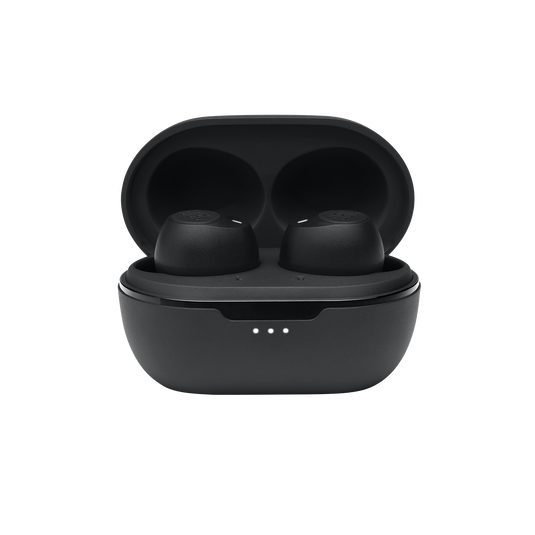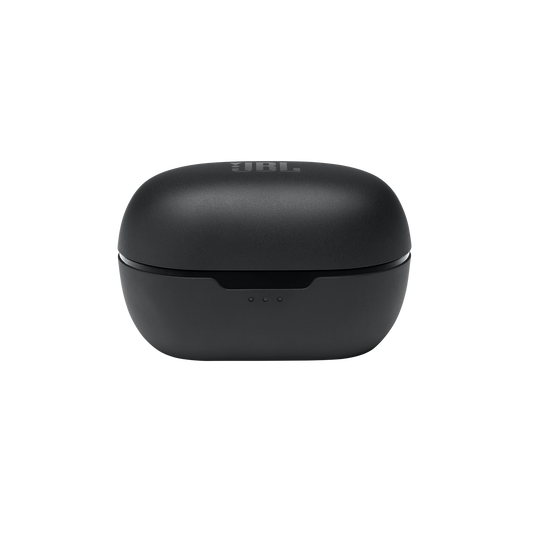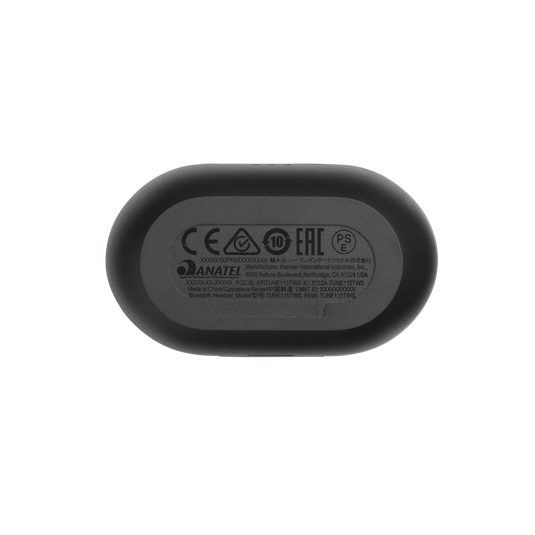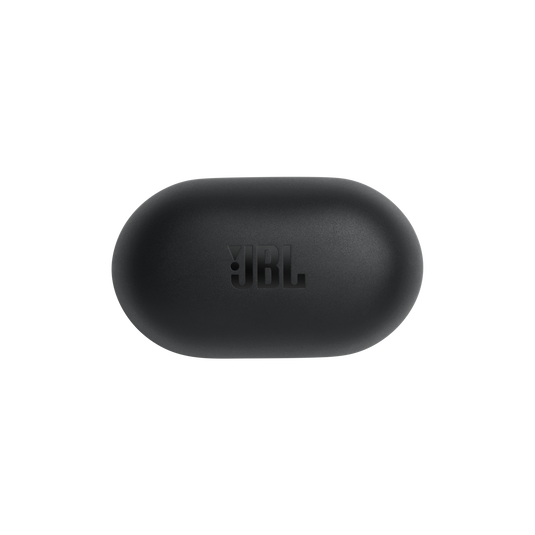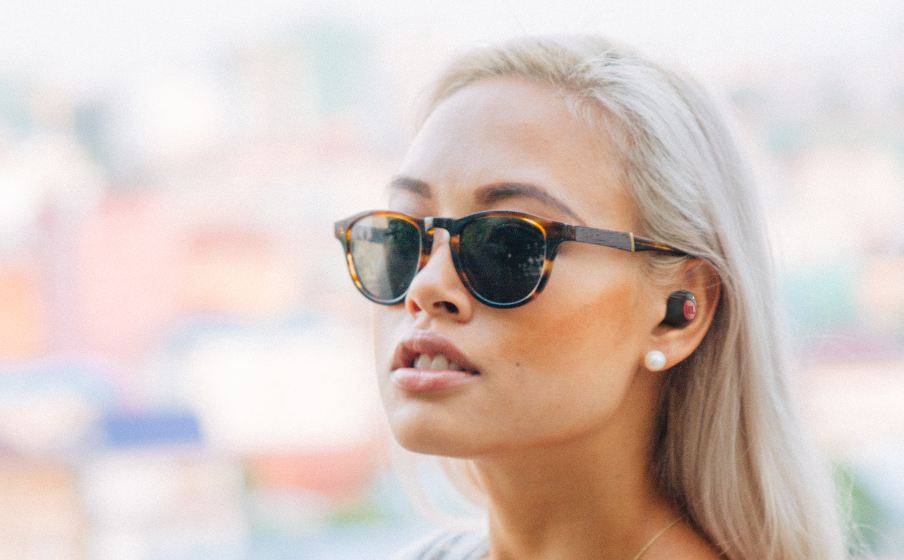 Feel The Bass
JBL has powered festivals and concerts around the world for decades. Now let JBL bring your own world to life with incredible Pure Bass sound.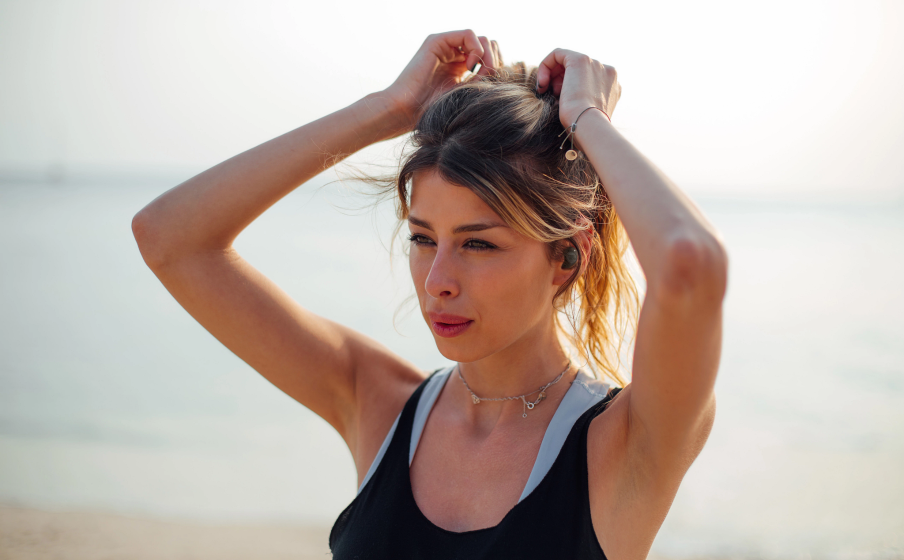 Listen For Longer
With up to 21 hours of battery life (6 hours from earbud and 15 hours from the case), you can listen all day and all night and get a top up with just 15-minute charge. Keep your own private concert going for as long as you can keep up.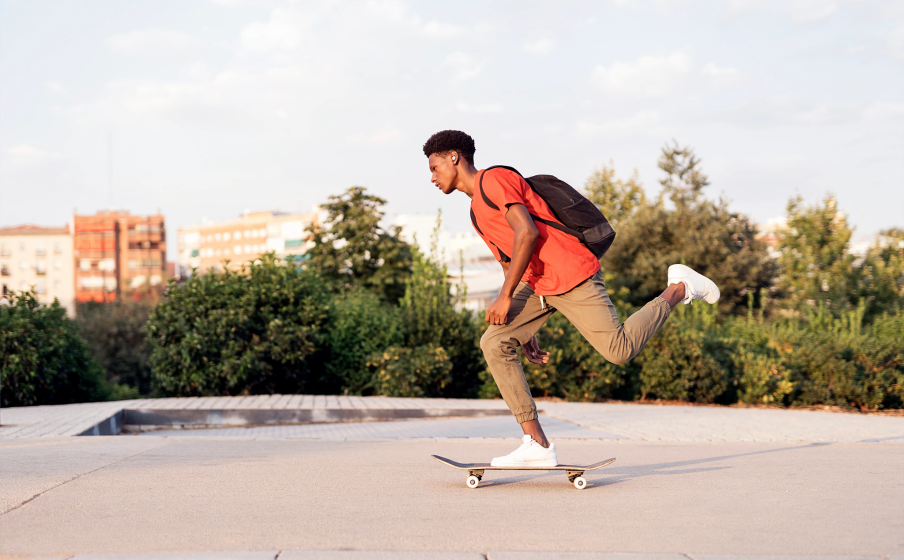 Either Ear, Or Both
Left ear, right ear, both ears? The power of Dual Connect gives you the choice to seamlessly enjoy music or make calls with either one or both buds. And the battery life keeps up with you , as you can keep one earbud charging, while using the other one.
Features

Comfort-fit
Experience total freedom with the True Wireless JBL TUNE 115TWS earbuds but in full comfort. Snug-fitting they come with 3 sizes of eartips to fit your size.

Hands-free calls and access to Voice Assistant
Take and end calls or talk to your voice assistant using just a finger. Simple as that!
Specs & Downloads
Item# JBLT115TWSBLKAM
Description
Pure Bass. Zero Cables.

Immerse yourself in your world. Whether you're tuned into music or taking calls, you've got no cords to hold you back. Dual Connect lets you use either earbud, or both, anytime you want, in stereo or mono mode. Your favorite artists sound incredible with JBL Pure Bass. With up to 21 hours of battery life and a comfortable fit, you can keep the fun going all day and night. And if you miss the world, you can take and end calls or talk to your voice assistant using just a finger. Simple as that!
General Specifications
Audio Specifications
Driver sensitivity at 1kHz/1mW (dB)

108

Dynamic frequency response range (Hz)

20 Hz – 20 kHz

Impedance (ohms)

14

Number of drivers per ear

1
Dimensions
Charging Case Weight (oz)

1.5

Earpiece Weight (oz)

0.4

Charging Case Weight (g)

41.5

Earpiece Weight (g)

10.3
Control and Connection Specifications
Bluetooth profiles

A2DP 1.3, AVRCP 1.5, HFP V1.7

Bluetooth frequency

2.4 GHz – 2.4835 GHz

Bluetooth transmitted modulation

GFSK, π/4DQPSK, 8DPSK

Bluetooth transmitter power

0 - 12dbm

Bluetooth version

5.0
Battery
Charging time (hours from empty)

2

Charging case battery life (max hours)

15

Maximum play time (hours)

6
Features
Voice Assistant integration

Yes

Built-in Microphone

Yes

Hands Free Call

Yes

JBL Pure Bass Sound

Yes

True Wireless

Yes

Wireless

Yes

Charging case

Yes

Rechargable battery

Yes

Bluetooth

Yes
What's in The Box?
1 x JBL Tune 115TWS
1 x Type-C USB charging cable
3 x Sizes of eartips (S, M, L)
1 x Charging case
1 x Quick Start Guide / Safety Sheet (S / i)
1 x Warranty / Warning (W / !)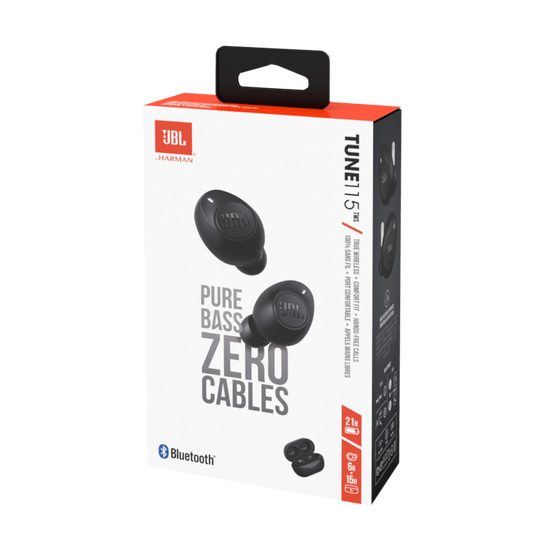 Documents & Downloads
Customer Reviews
Rated

5

out of

5
by
Amiel
from
Great battery backup and good sound
Been using this JBL ear buds for a month now, I have come here just to write the review so hat every one knows how good they are. They got some excellent battery life, mine lasted around 7hrs before charging them, this was way more then the advertised time. Thus may be because of me hearing them at low volume etc. The sound is always JBL signature sound, can't complain about it. True bass and great full range sound.
Date published: 2020-12-09
Rated

4

out of

5
by
ProlDJ
from
Compact with great sound and features.
The features in these earbuds are fantastic. Being able to just tap the right ear. These little features allow me to not have to take out my phone constantly. The little case for the earbuds keeps them protected at all times. Sound quality is just what you would expect from JBL. JBL has upgraded their charging port so it now uses USB-C. The only negative for me is my one ear hole is smaller than the other and there is not a rubber peice small enough. So for that ear I am constantly readjusting. The other ear is great. Stays in all day.
Date published: 2020-11-15
Rated

5

out of

5
by
Jasper66
from
Much better than expected
The plan was to use the buds for outdoor activities so the odds for losing or damaging them were high. I did not want to spend a lot of money, but was hoping for decent sound quality; batter life was not an issue. Turns out, the sound quality is quite good and the batteries have never run out. The only issue has been minor blue tooth disconnect, as with other head phones, but I attribute that to my less than great device and the fact I have multiple BT accessories on it. Besides, there seems to be an easy fix. These buds are highly recommended.
Date published: 2022-01-02
Rated

5

out of

5
by
nickt919
from
I did buy the JBL ear buds about a month ago. They're working awesome. Great product at a great price. Thanks!!
Date published: 2021-02-14
Rated

3

out of

5
by
Kenny H
from
Great sound and price. But 1 set wasn't working
The two that work correctly are great. Had to return 1 pair because one earbud wasn't working correctly, called to check on the status and was after it had been 2 weeks since they received it and was told it was out of stock and that someone would get back to me in 24 to 36 hours, it's been almost a week now and still haven't heard anything not what I would expect from JBL/ Harmann. Kind of disappointed.
Date published: 2021-02-14
Rated

1

out of

5
by
Sam gazi
from
Low quality, not like expected, normally when I buy jbl, they are always been the loudest and the clearest
Date published: 2021-11-29
Rated

4

out of

5
by
Jaybee
from
A solid pair of headphones!
4⭐️, The sound quality is very clear. Once the Bluetooth is set up, it connects very quickly, and right ear piece can be used to answer calls. Battery charge on ear pieces last for a good amount of time, as I listen to hours of audiobooks. It gives you a warning for when the battery is low and the case it comes in recharged the pieces. The headphones come with various size ear adapters, but I still had some issues with them falling out, if I couldn't get them to sit properly. I wouldn't recommend for use with vigorous activity, like exercise.
Date published: 2022-03-23
Rated

4

out of

5
by
prince316
from
Packs a Punch
The earphones have a very deep bass and exceptional sound for this price point. The deep bass is the highlight for the earphones as they pack a punch. The Bluetooth connectivity was very instantaneous and had no issues. The sound quality is just right for most of the genres. The optional ear tips make these headphones a perfect fit for your ear and I had no issues of fallout during workouts. The battery life and fast charging has been amazing. The call quality was decent. These have been a better all round headphones for this price point.
Date published: 2022-04-12
Rated

1

out of

5
by
Zgas
from
Maybe not worth it
So they don't stay in your ear. I've tried everything. The different sized buds, really jamming them in, even wearing a beanie. But as soon as you open your mouth, they fall right out. Also, I've only had them 5 months and the right bud doesn't work properly. It's very very quiet. So the longevity isnt there at all, which I expected better from JBL. And the staying in situation is very annoying.
Date published: 2022-05-11
Rated

1

out of

5
by
Basser
from
Lacking in bass
The ear buds are comfortable to wear but the sound is lacking in bass and staticky.
Date published: 2021-09-22
Rated

3

out of

5
by
oldzildjian
from
At this price point decent of calls
I bought these a year ago, primarily for my wife to use when she walks; listen to e-books, podcasts etc. I ended up using them primarily for WFH. For these tasks they are fine. However, they do not stay in your ears, regardless of which size adapters you use. Battery life subpar. For the price they currently sell for, they are fine. Anyone who buys wireless headphone/buds at this price – or any price for that matter, and thinks they'll get symphony quality sound is fooling themselves. Buy a set of Bose and tape them to your head.
Date published: 2021-10-02
Rated

4

out of

5
by
AZJuice
from
No Bass - Zero Cables is the correct box labeling
I was very excited to review these since I love JBL/Harman products. First off these are my first jelly bean style ear bud. I quickly changed out the medium ear adapter for the smallest. I was surprised that they were very comfortable and stayed seated in my ears all day with out much movement or fear of loss. Pairing was seamless on my iOS device. Sound is where they lost me. There was no bass. The highs are elevating but there was no foundation to any music that I listen to ( mostly Top 40). I aslo listen to talk radio and it was actually very good for that. I also tried to listen to some DMB and it was great for the vocals and the acoustic portions of the songs, but as soon as any bass presents itself it is completely lost and barely noticeable. The instructions provided were easy enough to use and controls were just as easy. The charge case seems sturdy and the hinge feels secure besides for being large. Not something you would grab and throw in your pocket. The Case is a backpack item. The case did charge up quickly as indicated and the buds did charge up fast as well. At the current advertised price point they are just Ok. There may be other products better at the same or slightly higher dollar number.
Date published: 2020-11-12
Rated

5

out of

5
by
Darren
from
A must for exercising in gym environment!
Great sound; bass and clarity. The initial pairing to my cell phone was very very easy and quick! I have now used these while running and have not had issue of them coming out. They come with several sizes of ear plugs to accommodate everyone. I love wireless and not having to worry about wires dangling from my ears while I'm exercising. Definitely a must for exercising in the gym. I can't tell you how my times my old wired ear phones got snagged on gym equipment and ripped the headphones out of my ears LOL. Such a big improvement!!
Date published: 2022-03-22
Rated

3

out of

5
by
Jonathan Soone
from
Was pretty good!
I got these as a gift a few months back and used them pretty much everyday. The sound quality was good and it took very little time to charge. Unfortunately about a week ago the right ear bud started having connection difficulties, by that I mean they became staticy, the volume would shift from high to low, and 9 times out of 10 it just wouldn't play any sound.
Date published: 2021-10-20
Rated

5

out of

5
by
Loon1961
from
Great sound and battery life
I loved these wireless in-ear headphones. They are so much lighter and easier to use than my old wireless full sized headphones. They have great sound for being so small. They are very comfortable and come with three different sized eartips so you can find the ones that feel best to you. They have up to 21 hours of battery life. You can control them with a push of a button on the headphone. My only complaint is the set up instructions use pictures and I wasn't familiar with some of the symbols that were used. I looked up a You Tube video and realized how simple these really were to use. I look forward to using these this summer when I cut the grass instead of my large over the ear headphones., The charging case is magnetic and they snap right into place.
Date published: 2022-03-23
Rated

4

out of

5
by
MikeyJ
from
Great sounding but fall out of ears often
I have been wanting wireless earbuds for a while now but didn't want to pay the price of AirPods. After much research, I found these JBL earbuds on sale during the holiday season. My car has JBL speakers and they are amazing so I felt like these would work great as well. The case is pretty small and easy to transport, which is nice. The earbuds hold a charge fairly long and the case charges them for numerous uses. I am very pleased with the battery life of them. The sound is great, especially for earbuds. They sound excellent for both music and podcasts, even when only wearing one. As far as size and sound, they are top-notch. My only gripe is how often they fall out of my ears. They fit comfortably when I put them in, and they feel snug at first. However, I've learned that many common movements cause them to fall out. I've had them fall out while doing chores around the house, moving around my work office, even just walking. I was really hoping to have these for working out and running, but I can't trust that they won't keep falling out as they have for normal activities. If JBL could figure out a way to make them stay more secure in my ears, these would be the best product I've found. I debated returning them, but I only paid $30 and I really do like the quality of them. Overall they are excellent but be wary of them falling out, which could cause them to break over time.
Date published: 2021-02-28
Rated

1

out of

5
by
JoeN123
from
Terrible fit
The fit is so poor that they can't even be used. All sizes of the earbud fall out either immediately or with the slightest movement. The silicon tips are so slick they offer no resistance or friction within the ear. I wish I could return them. They sound nice, but if you can't use them without holding them in place... what's the point?
Date published: 2021-12-24
Rated

3

out of

5
by
ChristieC
from
Fall out of my ears
I love the sound these produce; however, they continually fall out of my ears—even when I'm just sitting. I've tried all the sizes of tips, followed directions to insert, stretched my ears in every way I can think of but the fit doesn't work. I'm quite sure I'm not the only one with small ears. I'd give them a 5 if they fit well.
Date published: 2022-01-03
Rated

5

out of

5
by
Rockin 64
from
Another HIT!
Just received these new in ear headphones, everything about them is excellent. Easy to pair, love the charging case - power on the go, with quick charge, and the sound quality is exceptional. Very easy to use and the fit was really good. You can't even tell you have anything in your ears, and at last TOTALLY WIRE FREE!!!
Date published: 2020-11-16
Rated

1

out of

5
by
bobby hill
from
These suck
I bought them, used em, & never did again. they are fine earbuds, wireless, average product. sound quality is subpar(as to be expected with all wireless earbuds), & they work & connect fine but the people who designed this thought they could advertise by putting their logo on the actual piece that goes in your ear. no one would ever see it so there is no reason for it to be there, & its 3D!! that means it scratches your ear canal & hurts to wear because they couldnt resist trying to advertise from inside your ear.
Date published: 2021-05-15
Rated

5

out of

5
by
donfoolio
from
Exceptional: Comfortable. Light Weight. Nice Sound
Super sleek hardware design! The magnetic snap on the lid close with the over all build quality gives these headphones a very professional look, weight and finish. Love the aesthetics. Pulled em out the box, pressed the buttons, easily found my way into pairing the device to my mobile device. Sound quality was super clean as expected. I forgot where my phone was and walked a few rooms a way with out any interruption to the bluetooth stream which i found impressive. Lastly and most importantly, they fit my ears comfortably which I was very worried about. They come with a few different size rubber mounts for your ear, and they really did the trick. Really very pleased as I've been needing to fill this gap in my headphone life for a while now. Great product.
Date published: 2020-11-09
Rated

4

out of

5
by
Troy C
from
Good but not great… but still good.
I was pleasantly surprised upon opening these earbuds. The case was nice and compact and each earbud was easy to retrieve, which is a plus when you have big hands like I do. The fit inside my ear is decent at best. I have small ears, so having earbuds like this is always difficult to fit and stay in my ears. These fit but they slowly loosen in my ears, causing it to not feel all that secure. Turning my head too quickly is a crapshoot and at times one would come out. As far as sound, they're very clear and the quality is impressive. However, I feel like they skimped on the bass. I'm not looking to be blown away but deep bass sound, for me, is important and these don't really deliver that for me. These are good earbuds but a couple things are lacking to move them from good to great.
Date published: 2022-03-27
Rated

1

out of

5
by
Leftearbudwontconnect
from
Worst purchase ever.
I normally never write reviews, but I've been so disappointed with these earbuds. The left earbud won't stay paired up. It disconnects after a few minutes. I've tried to troubleshoot the problem from what I've read online. It just doesn't help!!
Date published: 2021-05-08
Rated

1

out of

5
by
mvp132
from
multiple problems
i just bought them, i cant connect them to the app in any capacity, and the left bud has become significantly quieter than the left, to the point it is nearly useless. i cant get in contact with anyone to solve my problems so i am now being pety
Date published: 2021-11-24
Rated

5

out of

5
by
Kevin D
from
Product Does it All
These headphones stay in my ears through movement but are still very comfortable. I barely notice them in my ears when I am working out and moving around, but they still do not fall out. On top of being durable, these headphones provide great sound. They can get loud without compromising any sound quality. The headphones are great for calls and sending texts too. The call quality is outstanding. The battery life is tremendous. The charging case is convenient and easily fits into my pockets.
Date published: 2022-03-30
Rated

5

out of

5
by
B Dallah
from
Great sound , fantastic acoustics
I have been lucky enough to enjoy using these for about a few weeks now with non stop 4 hrs a day at least ! Sound is great ! Seems like the battery life will go on forever before having to charge them in the included pod charger.
Date published: 2020-11-28
Rated

4

out of

5
by
cheveretta
from
Noise Reduction and Excellent Sound Quality
My boyfriend was talking to me for a full 15 minutes before he realized I couldn't hear him. To be fair, I was smiling and nodding when I saw he was talking to me. Very impressive noise reduction, easy to use, they fit perfectly, and it's been great to rediscover how music sounds with good earbuds. Think to only downside I have is that if the case is dropped, the lid pops open, and the buds go flying. Luckily this has only happened at home, but definitely something to be wary of.
Date published: 2022-01-20
Rated

1

out of

5
by
DCR1
from
A waste of money, time and effort!
Not at all happy. Not a good experience A don't buy ! They keep falling our of my ears. The quick start guide is useless , not at all clear. So difficult to learn how to use as the guide is useless and anyway the buds wont remain in situ in my ears long enough to try to get them functioning.
Date published: 2021-01-27
Rated

5

out of

5
by
Texus
from
Earbuds that Perform like high end
I recently used these earphones while painting some boards I replaced on my fence. The sound is fabulous. A downside during my use was the right earphone kept falling out. Once I replaced the ear piece, it stayed snuggly on. I'm impressed with the quality of the bass. No distortion whatsoever. Hook up to my phone was quick and easy. No issues with the connection. I am recommending these ear buds because the sound quality is there and the charge lasted all day with charge to spare.
Date published: 2022-03-23
Rated

2

out of

5
by
Soulsacrifice
from
Crappy
No bass and volume is low. My no name earbuds are 3x better than this. Expected more from JBL. Will be returning can't imagine paying full price for these.
Date published: 2020-12-09
bvseo_sdk, dw_cartridge, 18.2.0, p_sdk_3.2.0
CLOUD, getReviews, 8ms
reviews, product
Product Q&A
bvseo_sdk, dw_cartridge, 18.2.0, p_sdk_3.2.0
CLOUD, getContent, 164ms
questions, product
bvseo-msg: Unsuccessful GET. status = 'ERROR', msg = 'Not Found.';
Support
Register your JBL product
Do you own this product? Register it here in case you need to claim warranty
Register Now
Can't find what you're looking for?
Are you looking for product support, documentation, how-tos or older products?
JBL Support