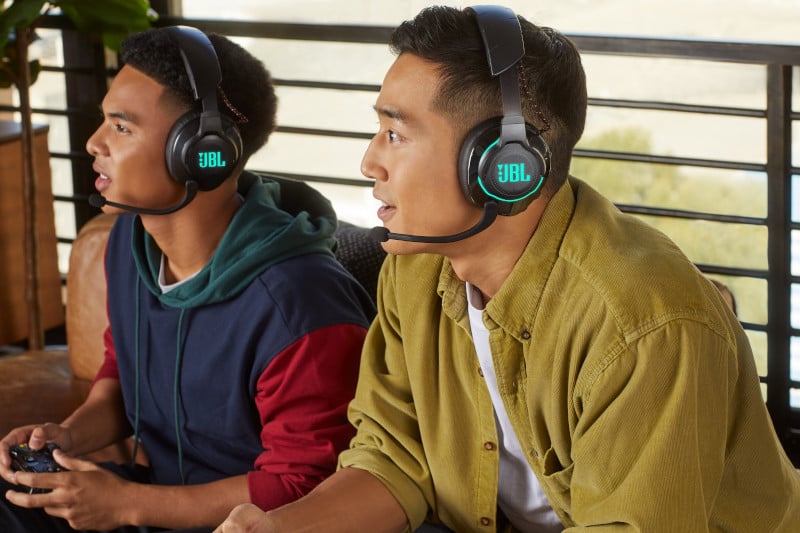 Gaming Headphones
A few quick questions will help us identify the best Gaming Headsets for you

Select Your Platform
Choose a Quantum model based on your platform:








Which headsets do you prefer?
JBL Quantum Series offers a wide range of wired and wirelessly engineered headsets with custom, cutting-edge software to put you in the center of the action.
I'm interested in: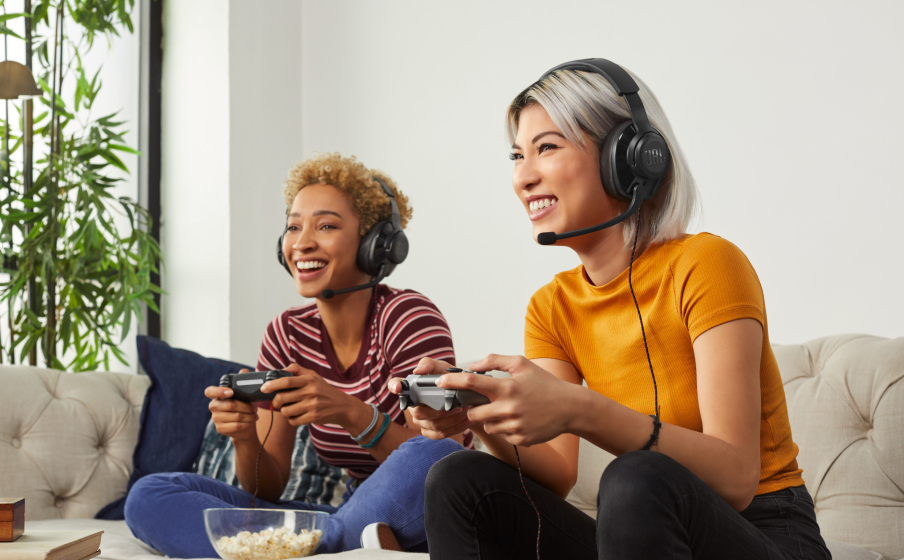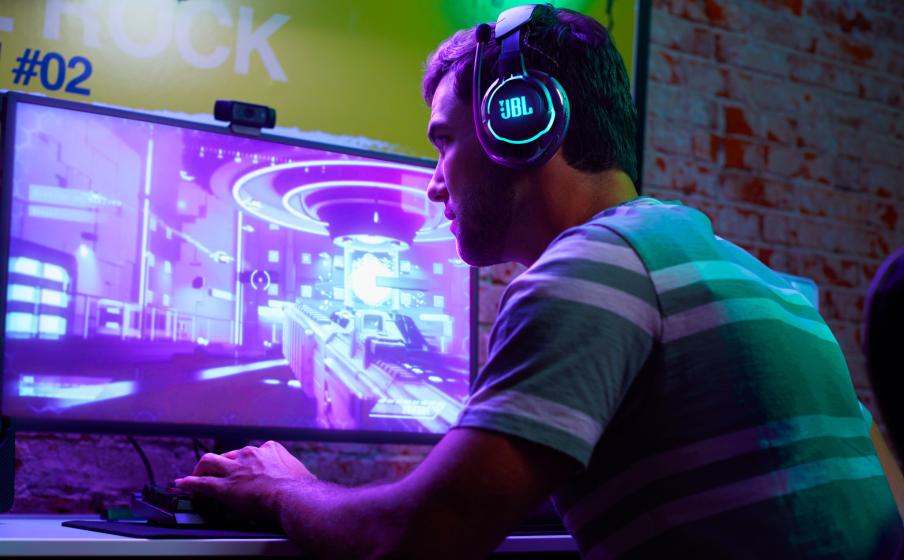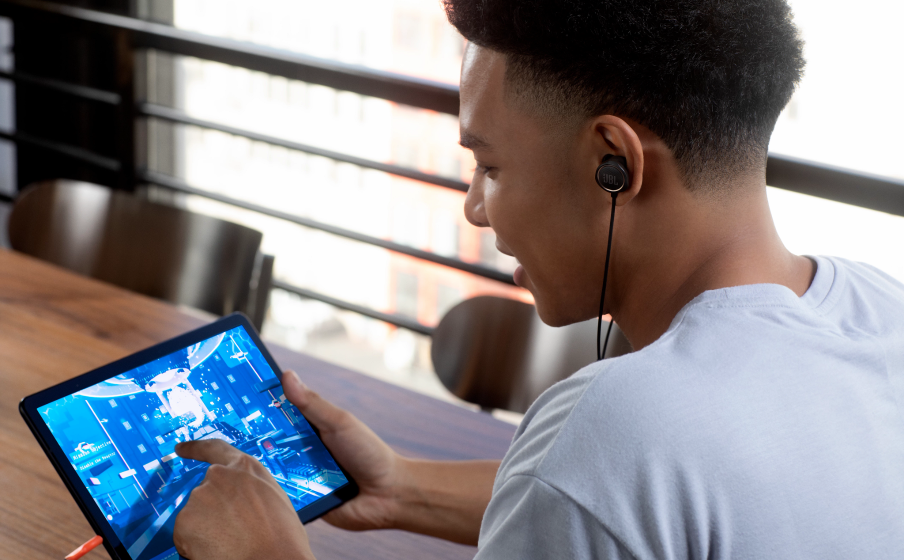 What feature is a must-have for your new headset?
Choose all the features that will boost your gaming sound experience
My gaming headphones must absolutely have (select multiple options):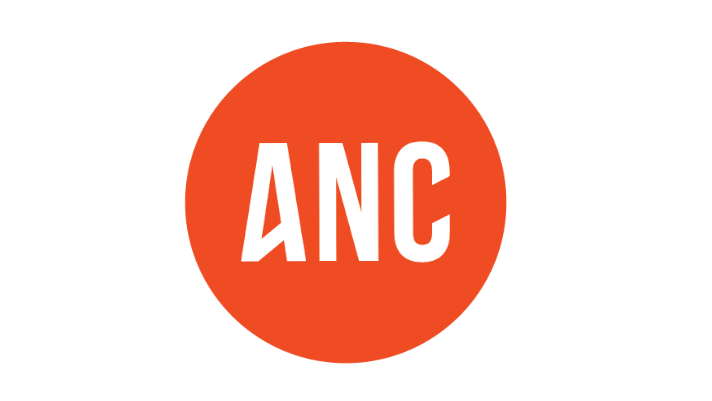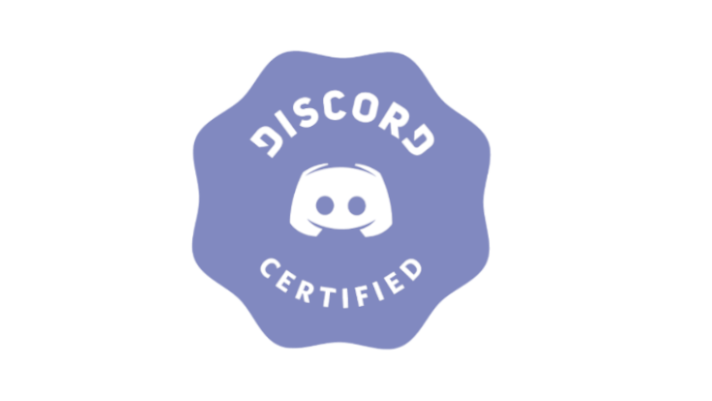 Discord Certification & TeamSpeak Compatibility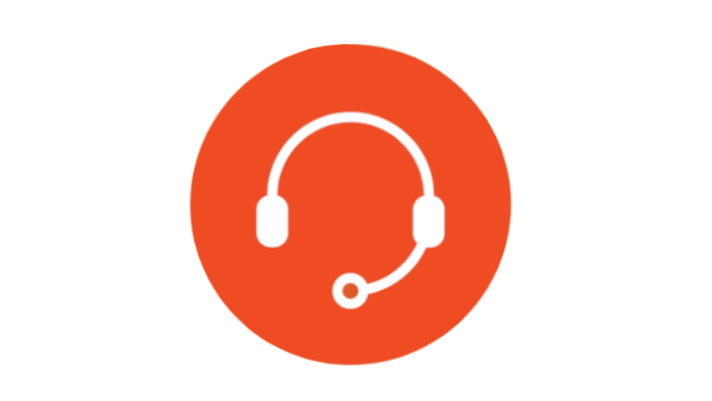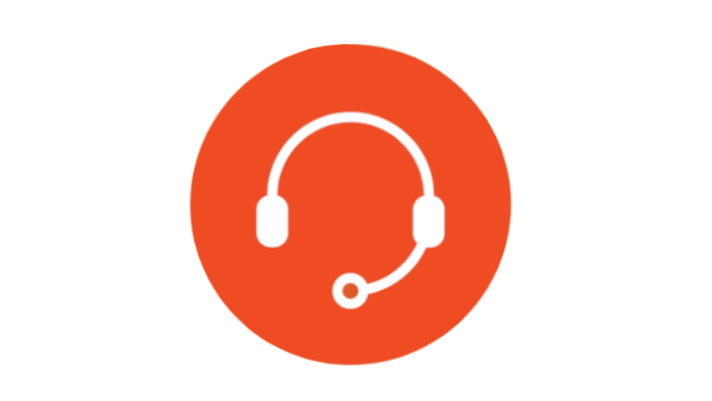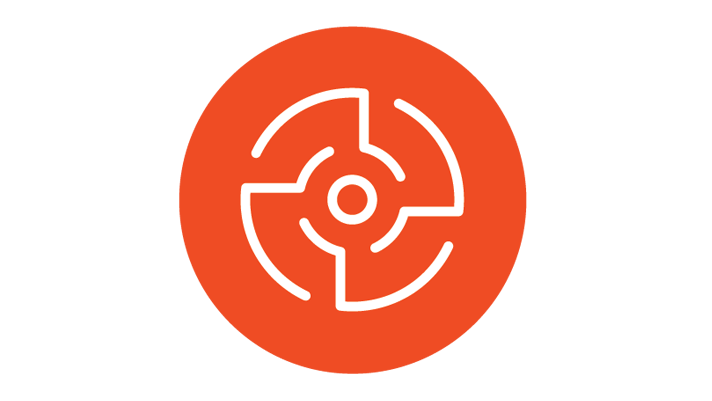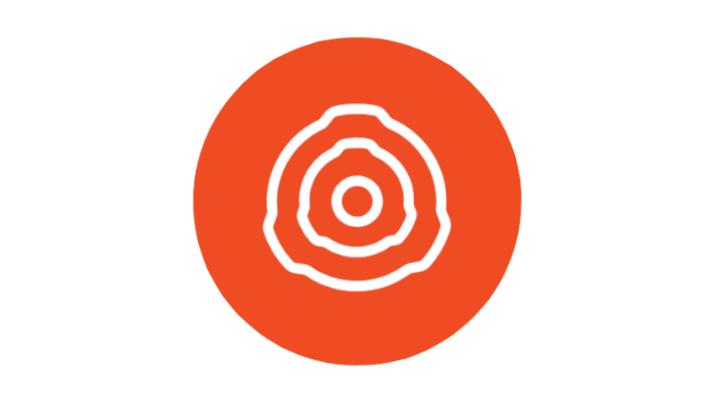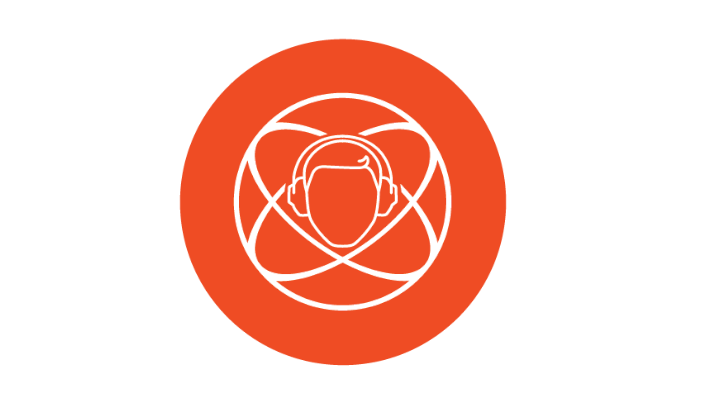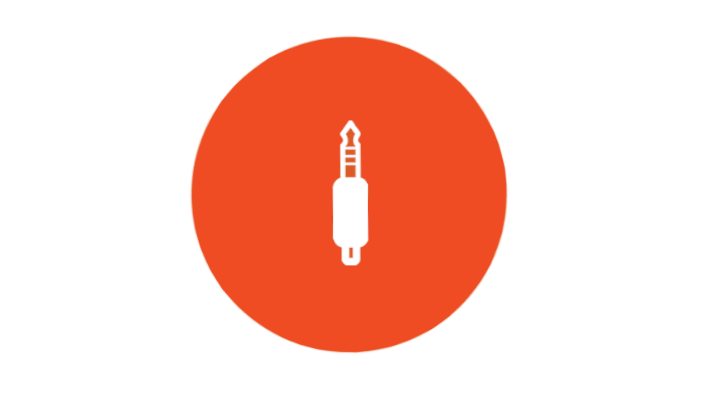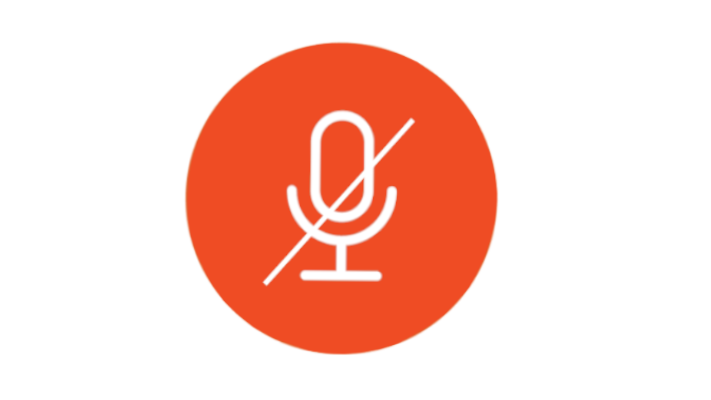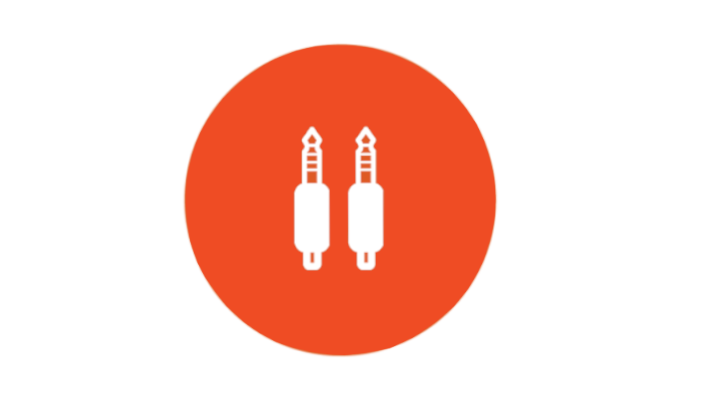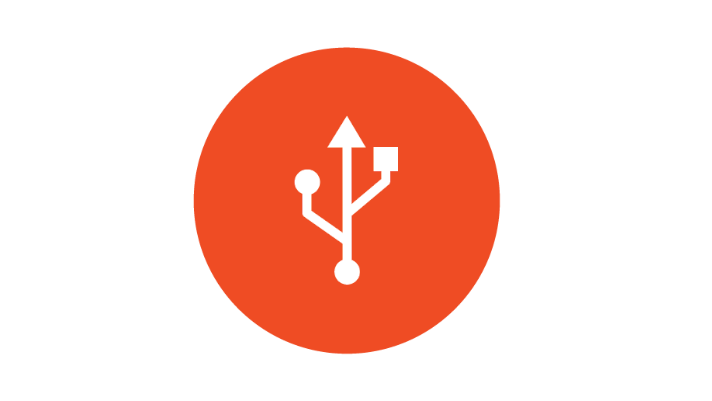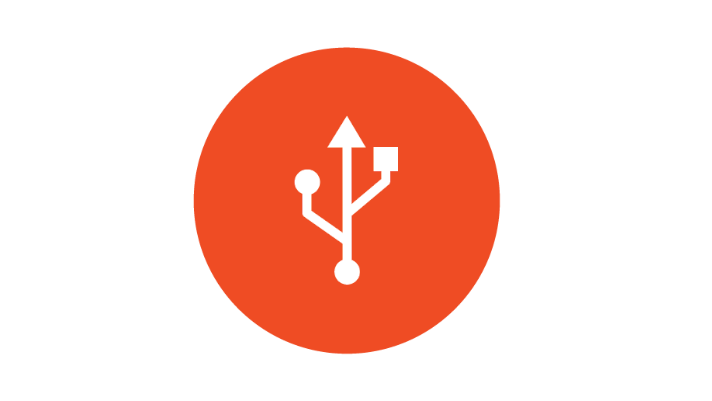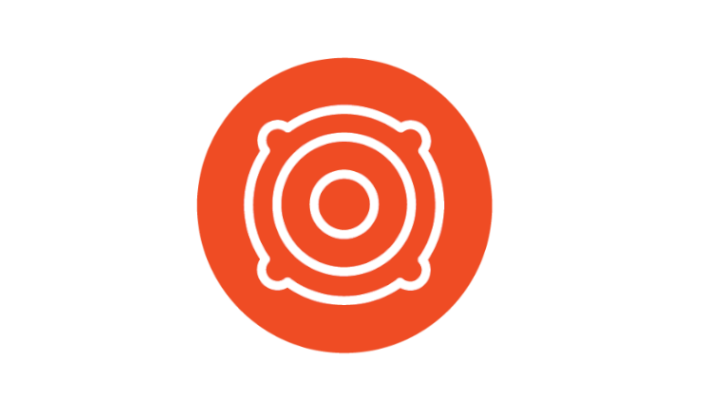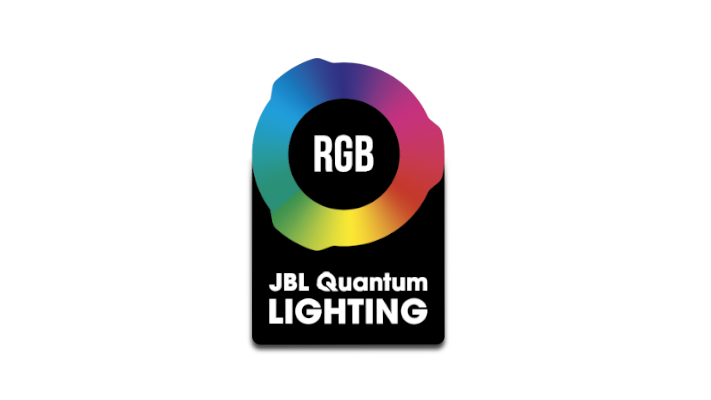 How much do you want to spend?
Select your budget by dragging the price slider
Drag the slider
Get your gaming started with:
QUANTUM100
QUANTUM200
QUANTUM300
QUANTUM350WIRELESS-
QUANTUM400
QUANTUM50-
QUANTUM600
QUANTUM800
QUANTUMONE
QUANTUM810WIRELESS
QUANTUM-TWS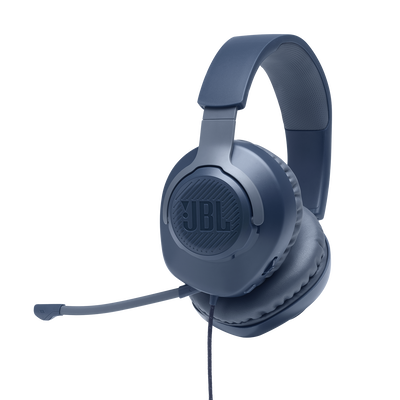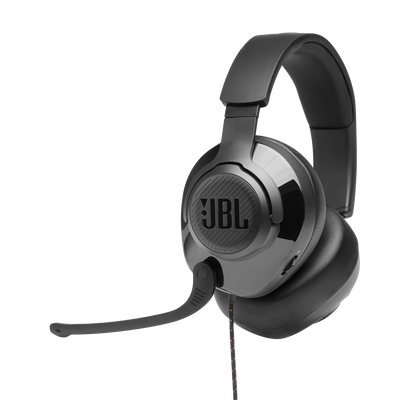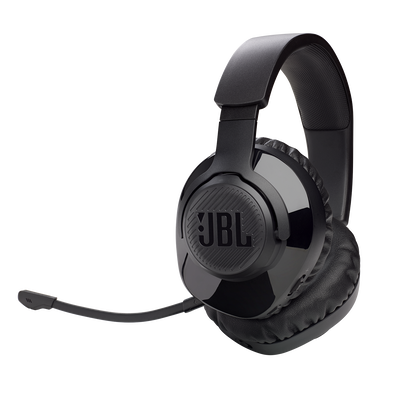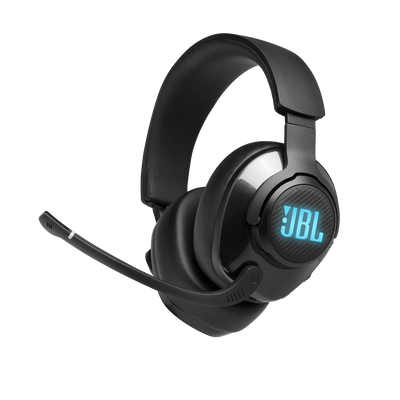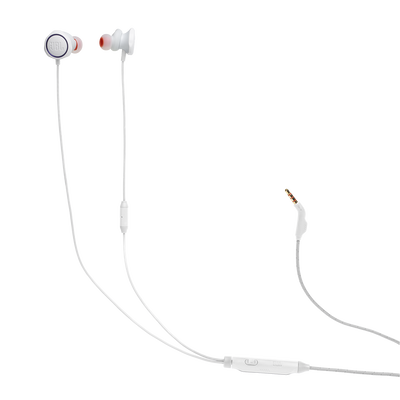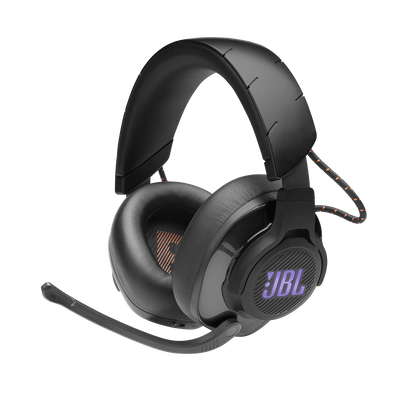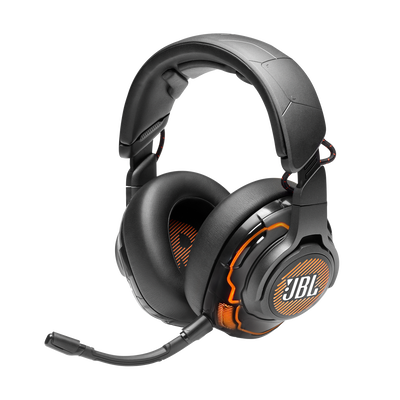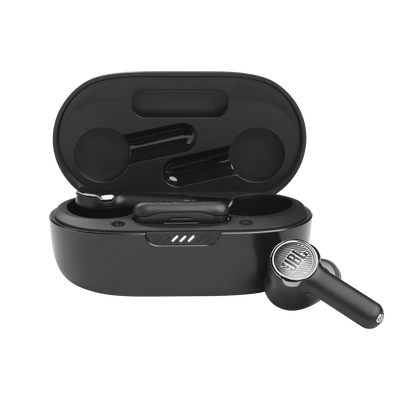 At a Glance
Be at the center of the game with JBL QuantumSOUND Signature
Play even longer in memory foam comfort
Make your voice heard loud and clear
Made for your favorite platforms
Compatible with Windows Sonic Spatial Sound
Be at the center of the game with JBL QuantumSOUND Signature
Play even longer in memory foam comfort
Made for your favorite platforms
Compatible with Windows Sonic Spatial Sound
Voice focus directional flip-up boom microphone
Be at the center of the game with JBL QuantumSOUND Signature
Play even longer in memory foam comfort
Live the game with JBL QuantumSURROUND™
Be heard with the voice focus directional boom mic
Switch between all your favorite platforms
User-friendly JBL QuantumENGINE software suite
Never miss a moment with lossless 2.4GHz wireless
Live the game with JBL QuantumSOUND Signature
Make your voice heard—or not—with a detachable boom mic with mute
22-hour battery life, speed charge and power&play
Memory foam comfort for marathon game sessions
Make the sound yours with JBL QuantumENGINE PC suite
Join the fun on DISCORD
Optimized for PC, compatible with multiple platforms
Play even longer in memory foam comfort
Made for your favorite platforms
Voice focus directional flip-up boom microphone
User-friendly JBL QuantumENGINE software suite
Live the game with JBL QuantumSURROUND™ and DTS
JBL QuantumSOUND Signature gives you a true audio edge
Game-chat dial for seamless communication
JBL QuantumSOUND Signature
Absolute control with volume slider and mic mute
Inline Voice-Focus microphone
Twistlock™ technology for comfort and stability
All-platform compatibility
Be at the center of the game with JBL QuantumSOUND Signature
Switch between all your favorite platforms
User-friendly JBL QuantumENGINE software suite
Live the game with JBL QuantumSURROUND™ and DTS
Lossless 2.4GHz wireless headset
Durable and lightweight to let you play even longer
Be heard with the voice focus flip-up boom mic
Game-chat balance dial for seamless communications
Audio precision, designed for gamers
Be at the center of the game with Hi-Res certified JBL QuantumSOUND Signature
Dual wireless-equipped for lossless audio freedom
Play even longer
Active Noise Cancelling tuned for gaming
Be heard with the voice focus boom mic
DISCORD Certified game-chat balance dial
Compatible with all gaming platforms
Powerful JBL QuantumENGINE software suite customization
Be at the center of the game with Hi-Res certified JBL QuantumSOUND Signature
Active Noise Cancelling tuned for gaming
Get the professional edge with head-tracking enhanced JBL QuantumSPHERE 360™
Next-gen ergonomic design
Be heard with the voice focus detachable boom mic
DISCORD Certified game audio-chat balance dial
Seamless compatibility with all gaming platforms
Powerful JBL QuantumENGINE PC software suite customization
Spatial sound
Audio equalizer for custom sound
RGB effects tuner
Microphone setting
Manage user profiles & settings
Optimized for PC, compatible with multiple platforms
Dual surround sound
Hear every detail with Hi-Res drivers
Dual wireless
Active Noise Cancelling technology for gaming
Play & charge at the same time
Game audio chat-dial for Discord
Directional microphone
Durable, Comfortable Design
JBL QuantumSURROUND
Low latency wireless connection
Fast Pair and JBL Dual Source
True Adaptive Noise Cancelling & Ambient Aware
Be heard with beamforming microphones
Designed for effortless gaming on the go
Multi AI Support
JBL QuantumENGINE & JBL Headphones Compatible
Features
Adaptive Noise Cancelling
Adaptive Noise Cancelling
Adaptive Noise Cancelling
Adaptive Noise Cancelling
Adaptive Noise Cancelling
Adaptive Noise Cancelling
Adaptive Noise Cancelling
Adaptive Noise Cancelling
Adaptive Noise Cancelling
Adaptive Noise Cancelling
Adaptive Noise Cancelling
What's in the box
1 x JBL Quantum 100 headset
1 x Removable Mic
1 x Windshield foam for microphone
1 x Quick Start Guide
1 x Warranty card
1 x Safety Sheet
1 x Quick Start Guide
1 x Warranty card
1 x Safety Sheet
1 x JBL Quantum 200 headset
1 x PC splitter
1 x Windshield foam for boom microphone
1 x Quick Start Guide
1 x Warranty card
1 x Safety Sheet
1 x Windshield foam for boom microphone
1 x JBL Quantum 300 headset
1 x USB audio adapter
1 x Quick Start Guide
1 x Warranty card
1 x Safety Sheet
1 x Windshield foam for boom microphone
1 x USB audio adapter
1 x JBL Quantum 350 Wireless headset
1 x Type-C to Type-A cable
1 x Quick Start Guide
1 x Warranty card
1 x Safety Sheet
1 x Windshield foam for boom microphone
1 x Type-C to Type-A cable
1 x JBL Quantum 400 headset
1 x 3.5mm audio cable
1 x Quick Start Guide
1 x JBL Quantum 50 headset
1 x L/R enhancers
3 x sizes silicone ear tips S, M, L
1 x Warranty Card
1 x Warning Card
1 x Windshield foam for microphone
1 x Quick Start Guide
1 x Warranty card
1 x Safety Sheet
1 x JBL Quantum 600 headset
1 x Type-C to Type-A charging cable
1 x 3.5 mm audio cable
1 x USB wireless dongle
1 x Windshield foam for microphone
1 x Quick Start Guide
1 x Warranty card
1 x Safety Sheet
1 x 3.5 mm audio cable
1 x USB wireless dongle
1 x JBL Quantum 800 headset
1 x USB Charging Cable
1 x Windshield foam for microphone
1 x Quick Start Guide
1 x Warranty card
1 x Safety Sheet
1 x 3.5 mm audio cable
1 x JBL Quantum ONE headset
1 x Calibration microphone
1 x Detachable boom microphone
1 x Type-C to A cable with Game / Chat Balance Dial
1 X JBL Quantum 810 Wireless headset
1 X USB Charging Cable
1 X 3.5 mm audio cable
1 X USB wireless dongle
1 X Windshield foam for microphone
1 X Quick Start Guide
1 x JBL Quantum TWS earbuds
1 x Type-C Wireless dongle
1 x Charging case
1 x 3 sizes of ear tips
1 x Type-C USB charging cable
1 x Warranty / Warning (W / !)
1 x product Quick Start Guide / Safety Sheet (S / i)