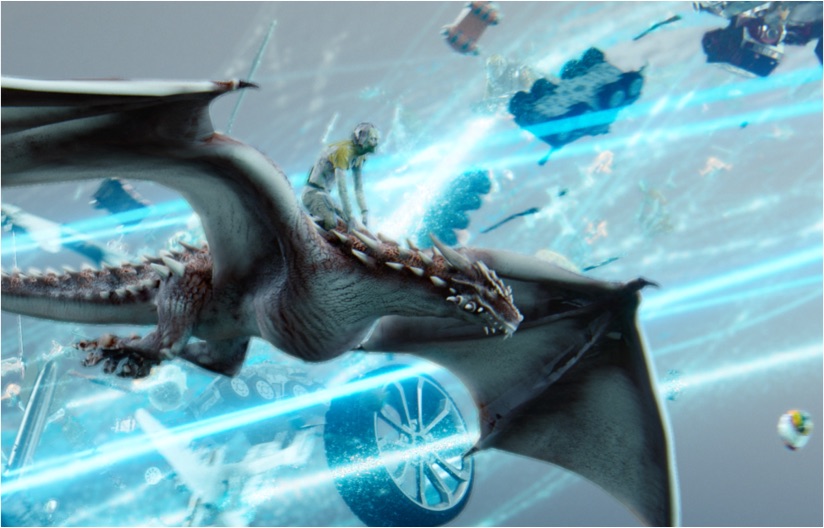 Compare Models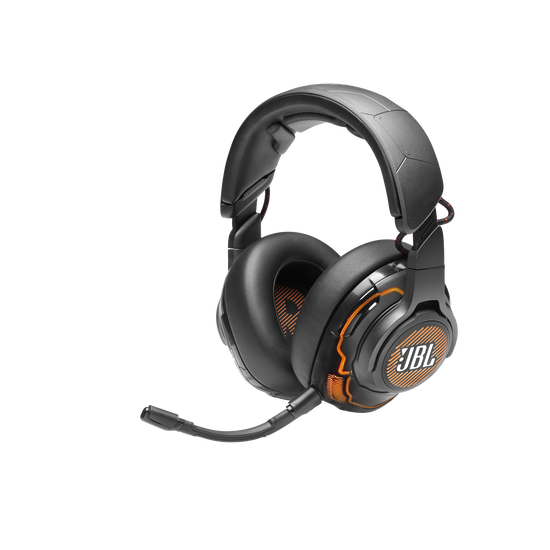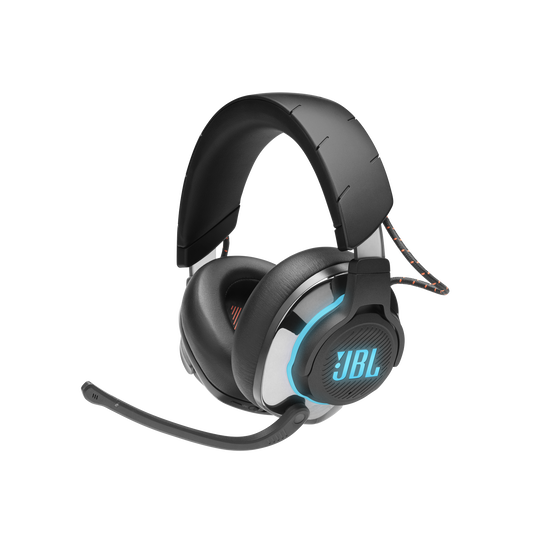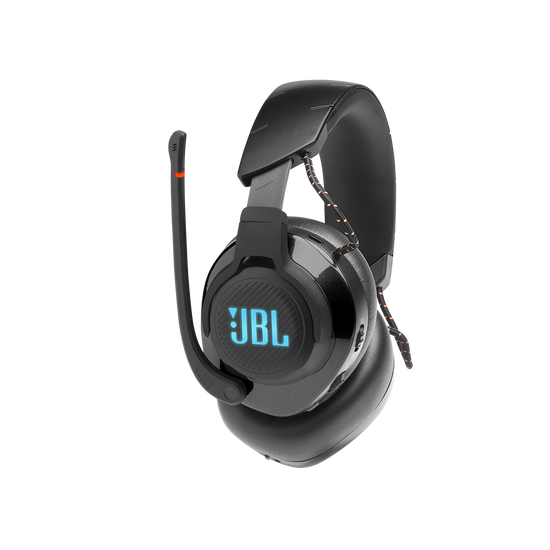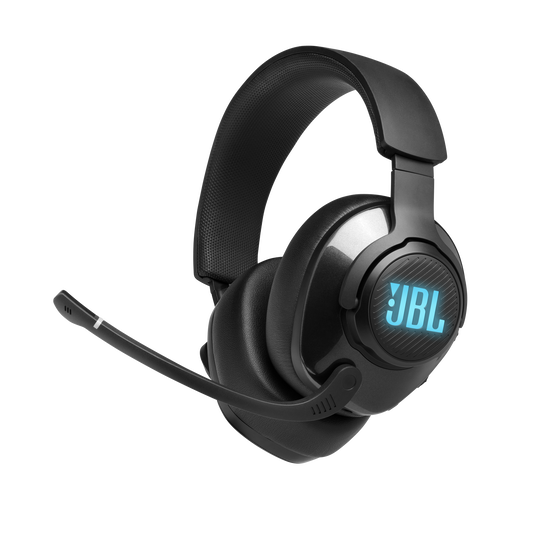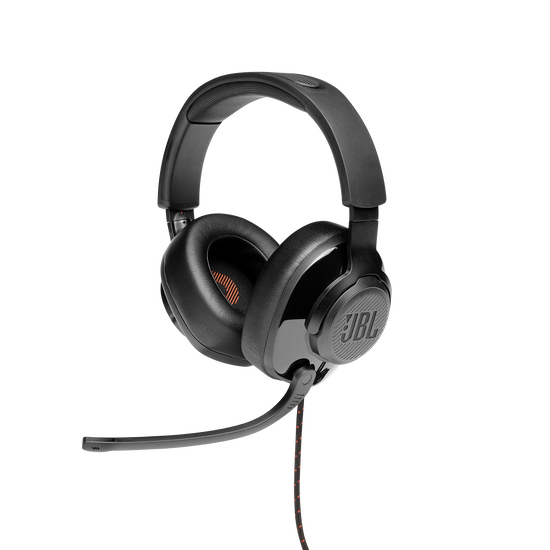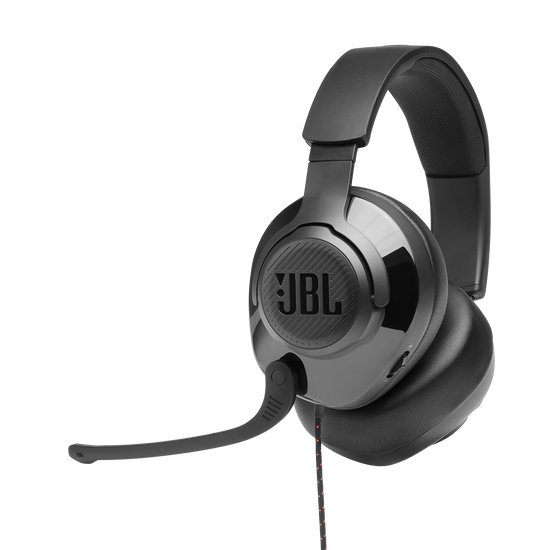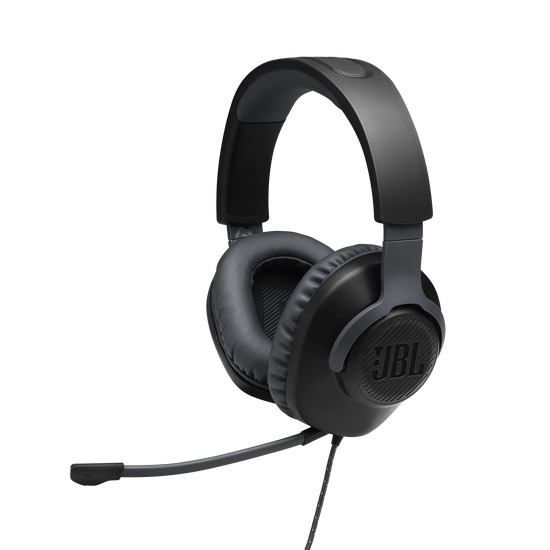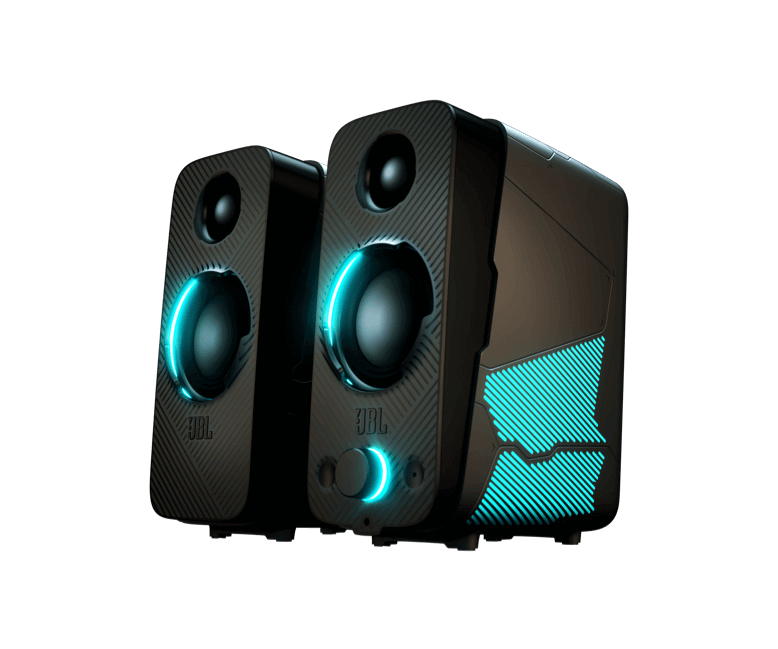 Active Noise Cancelation
–
Active Noise Cancelation
–
Active Noise Cancelation
–
Active Noise Cancelation
–
Active Noise Cancelation
–
Active Noise Cancelation
–
QuantumSURROUND Sound
QuantumSPHERE plus head tracking
QuantumENGINE PC software for customization
Yes
QuantumENGINE PC software for customization
Yes
QuantumENGINE PC software for customization
Yes
QuantumENGINE PC software for customization
Yes
QuantumENGINE PC software for customization
Yes
QuantumENGINE PC software for customization
–
QuantumENGINE PC software for customization
–
QuantumENGINE PC software for customization
–
Connectivity (3.5mm)
Plus USB
Connectivity (3.5mm)
Plus 2.4 GHz Wireless,
Bluetooth 5.0
Connectivity (3.5mm)
Plus 2.4 GHz Wireless
Connectivity (3.5mm)
Plus USB
Connectivity (3.5mm)
Plus USB Audio Adapter
Connectivity (3.5mm)
Plus PC Splitter
Frequency Response
20Hz - 40kHz
Frequency Response
20Hz - 40kHz
Frequency Response
20Hz - 20kHz
Frequency Response
20Hz - 20kHz
Frequency Response
20Hz - 20kHz
Frequency Response
20Hz - 20kHz
Frequency Response
20Hz - 20kHz
Frequency Response
60Hz - 20kHz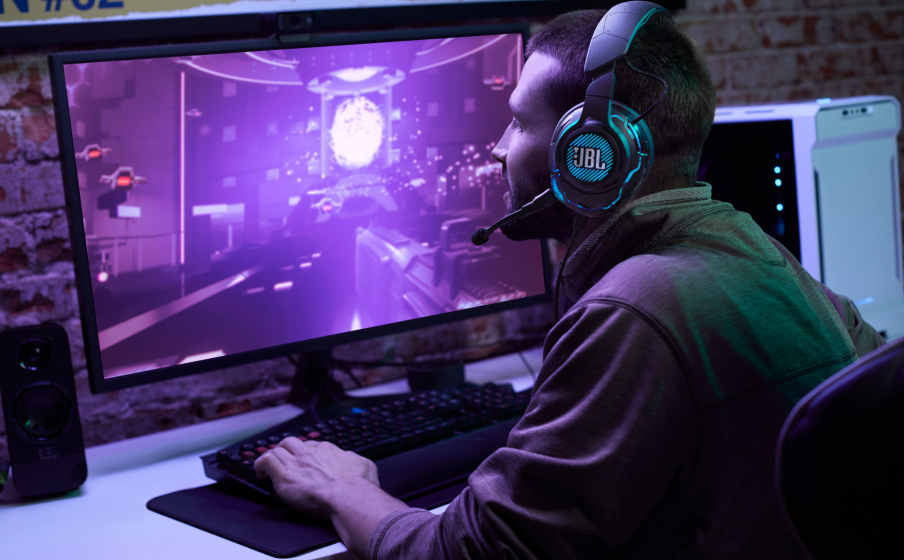 Get the professional edge with head-tracking enhanced JBL QuantumSPHERE 360™
JBL QuantumSPHERE 360™*, powered by JBL QuantumENGINE, gives you professional-level 3D-audio positioning on your PC. Custom calibration of JBL's algorithm with the integrated head-tracking sensor and by-pack mic is built exclusively for the JBL Quantum ONE giving PC gamers next-gen accuracy audio positioning and a fixed, independent soundscape, improving your natural instincts. JBL Quantum ONE is also equipped with DTS Headphone X: v2.0. *Only available on PC with USB connection via the JBL QuantumENGINE.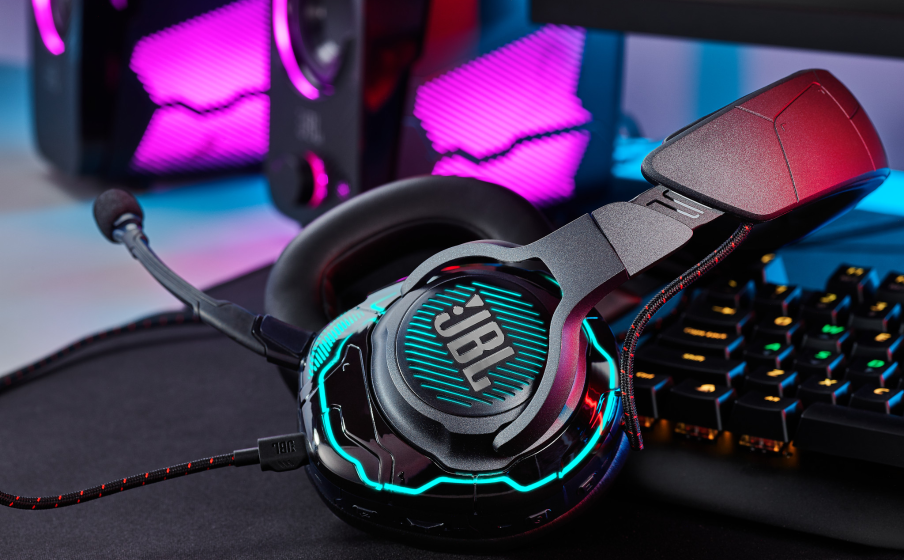 Be at the center of the game with Hi-Res certified JBL QuantumSOUND Signature
From the tiniest footsteps to the loudest explosion, JBL QuantumSOUND Signature makes every scene epic and every gamer more competitive. The Hi-Res certified 50mm neodymium drivers deliver an immersive sound curve tuned by JBL audiologists and specifically designed for gaming. Our signature audio creates the most realistic soundscape for a competitive advantage in any battle.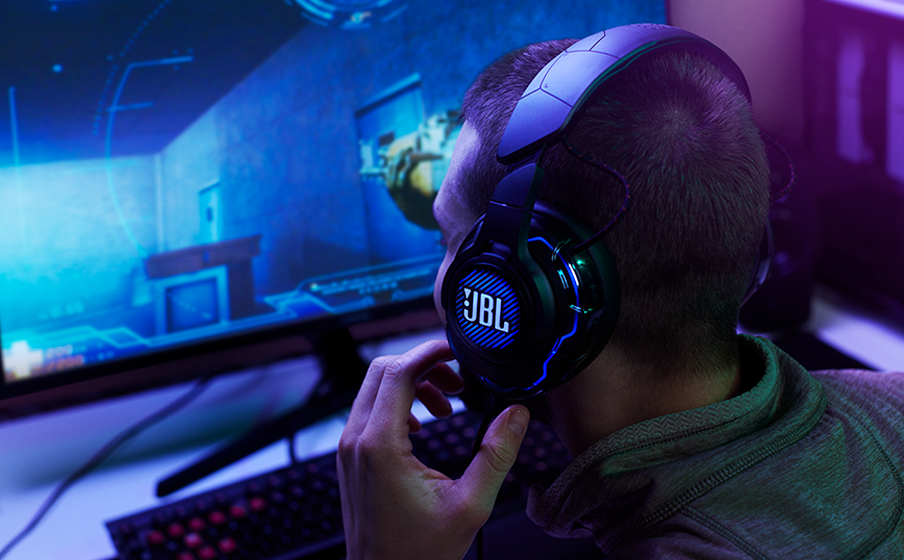 Next-gen ergonomic design
The lightweight headband and ventilating, premium leather-wrapped, memory foam ear cushions are designed for even the longest gaming sessions.
Features

Active Noise Cancelling tuned for gaming
Designed for gaming environments, the Active Noise Cancelling* system eliminates unwanted background sounds so you can stay fully engaged in combat without distractions. *The ANC feature works only via the USB dongle, only compatible with PC, PlayStation and Mac.

Optimized for PC, compatible with multiple platforms.
The JBL Quantum ONE headset is designed for PC use via USB but is also compatible via 3.5mm audio jack with Xbox™**, Nintendo Switch™, Mobile, Mac and VR. The features powered by JBL QuantumENGINE (JBL QuantumSPHERE 360, RGB, EQ, Microphone settings etc.) are only available on PC. Check the connectivity guide for compatibility. *Compatible with PlayStation (PS5 and PS4) **Compatible with Xbox (Xbox Series X S and One)

Be heard with the voice focus detachable boom mic
Echo-cancelling technology makes sure you're heard loud and clear when rallying the troops or opponents. The directional boom mic is adjustable and detachable for gaming on the go or when using a peripheral microphone. Press the mute button built into the ear cup to automatically go dark.

DISCORD Certified game audio-chat balance dial
DISCORD-certified Game-Chat balance dial lets you adjust audio levels on the fly. Separate sound cards handle game and chat audio, allowing you to set the proper balance on the headset without having to leave the game. Also compatible with TeamSpeak, Skype, and other services.

Powerful JBL QuantumENGINE PC software suite customization
The powerful PC software, the JBL QuantumENGINE, allows you to manage and personalize your JBL Quantum ONE gaming headset from a user-friendly dashboard and included calibration mic. Create separate user profiles, modify microphone settings, and activate RGB effects or create your own. You can also adjust the equalizer or choose from 6 presets. The JBL QuantumENGINE powers the JBL QuantumSPHERE 360 immersive surround only on your PC.

Spatial sound
Choose your sound setting and provide your head diameter and height to adjust the surround sound profile to fit for your ears. Using the calibration mic, the JBL QuantumSPHERE 360™ allows for the most accurate and immersive spatial sound experience.

Audio equalizer for custom sound
Create profiles that enhance the soundscape of specific games or choose from a variety of expertly crafted presets.
RGB effects tuner
Create your own lighting effects with the built-in RGB effects tuner or choose from several preset modes that highlight the headset's capabilities.

Microphone setting
Not too loud, not too quiet. Adjust the microphone volume level and sensitivity. And the sidetone allows you to control how much of your own voice you can hear when talking.

Manage user profiles & settings
Create and manage different user profiles each with their own unique settings
Specs & Downloads
Item# JBLQUANTUMONEBLKAM
Description
Sound is Survival

Make your game epic. The JBL Quantum ONE wired headset gives you pro-level audio with head-tracking enhanced JBL QuantumSPHERE 360™ spatial surround sound and Active Noise Cancelling tuned for gaming. Designed for precise audio positioning, JBL QuantumSOUND Signature delivers an immersive sound curve through Hi-Res certified 50mm drivers. The voice focus detachable microphone delivers clear multiplayer interactions with noise suppression, mute features and a DISCORD-certified Game-Chat Balance Dial. A lightweight, ergonomic design keeps you comfortable while the PC software, JBL QuantumENGINE allows for powerful customization options and user profiles. The JBL Quantum ONE headset represents the absolute cutting edge in audio for the deepest level of virtual realism on your PC.
General Specifications
Audio Specifications
Driver sensitivity at 1kHz/1mW (dB)

95

Dynamic frequency response range (Hz)

20 Hz - 40 kHz

Impedance (ohms)

32

Passive Frequency Response

20 Hz – 40 kHz

Active Frequency Response

20 Hz – 20 kHz
Dimensions
Weight (g)

369

Weight (oz)

13

Charging Cable Length (m)

2.7

Charging Cable Length (ft)

8.9

Ear Cup External Height (in)

4.1

Ear Cup External Width (in)

3.7

Ear Cup Internal Height (in)

2.4

Ear Cup Internal Width (in)

2

Ear Cup Depth (in)

1.1

Ear Cup External Height (cm)

10.5

Ear Cup External Width (cm)

9.3

Ear Cup Internal Height (cm)

6.1

Ear Cup Internal Width (cm)

5

Ear Cup Depth (cm)

2.7

Audio Cable Length (ft)

3.9

Audio Cable Length (m)

1.2
Features
Active Noise Cancelling

Yes

Built-in Microphone

Yes

Detachable Cable

Yes
What's in The Box?
1 x JBL Quantum ONE headset
1 x 3.5 mm audio cable
1 x Calibration microphone
1 x Detachable boom microphone
1 x Windshield foam for microphone
1 x Type-C to A cable with Game / Chat Balance Dial
1 x Quick Start Guide
1 x Warranty card
1 x Safety Sheet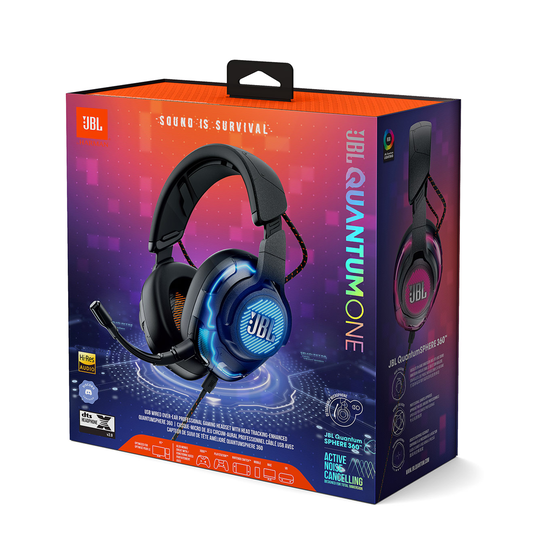 Documents & Downloads
Customer Reviews
Rated

3

out of

5
by
TwistedSpoon
from
Decent, but...
I bought this headset over a year ago and was super excited because I really enjoy their speakers. When I got the headset it was great, but within a couple months the left speaker began producing static every once in a while. It would sometimes resolve itself, or sometimes I had to unplug the headset and plug it back in. Another problem is the RGB lights produce a every so slight hum when turned on. This may not bother some, but it does me. Lastly, as of a week ago (over a year of owning the headset) the fabric around the earmuff cushioning is coming undone. This is likely due to natural wear and tear, but I wouldn't have expected it to happen so quickly.
Date published: 2021-06-11
Rated

3

out of

5
by
reded
from
Great features let down by gimmicks and quality
These headphones will probably appeal to a lot of people but for me I think too much time was spent on the gimmicks and not on the sound quality. The software install went painlessly but my first impression, the animated logo looking distorted and initially I thought something was up with it. The noise reduction worked well but why no way to turn it off? but the sound quality in the immersive modes was what killed it for me. In Stereo the tonal balance was good but the image seemed smaller than other headphone I have, in DTS the immersive effect was OK but the sounds got muddy and then in Sphere360 the effect was amazing and the head tracking great but the sound got so harsh I wouldnt use it.
Date published: 2020-06-25
Rated

5

out of

5
by
BillyManor
from
Premium Product, Compact and Loud
These JBL gaming headphones bring to life any games that I play, be it on a PC or PS4(compatible with Xbox 1 too). The sound quality is immense and crisp, the headphones provide a comfortable wear with its luxury soft ear pads whilst at the same time noise cancelling and 3D audio. The head tracking on these headphones allows better reaction time and placement in games, when tilting the head to a certain direction the sound on that side becomes clearer as if you were in the game. The headphones offer wired and wireless options, up to 7 including 3.5mm braided cabled (definitely worth the money for durability) and USB C cable. The eye catching design, luxury feel and crisp sound makes this headphone feel like a must buy for any gamer
Date published: 2020-05-27
Rated

5

out of

5
by
Glayshur
from
Quantum One
I have used this headset for gaming on pc for about a week now. I love it! I have been gaming for over 10 years now and this is the first headset that I have found that is most certainly worth the money I have spent for it. Highly recommended! The RBG lighting on the ears are very very customizable, I think I have spent at least an hour looking at everything I could do and I could probably do more. The noise cancellation on the headphones are INSANE! I've never had anything compared to this! I heard about this product from 100 Thieves and instantly wanted to order for myself because I know 100 Thieves is a wonderful organization. The only con I have for this is the length of the USB cord is longer than necessary.
Date published: 2020-06-09
Rated

1

out of

5
by
CactiJack
from
Worst way to spend your money
my 25$ wireless earbuds are about 8x better than these pieces of sheet. the hardware: had them exclusively plugged into my computer sitting on a stand or on my head, and not even 2 years later the right ear just up and stopped playing overnight. the chat/game dual audio output's kinda nice though, alas not very useful or well thought-out. the buggy, garbage, software: worst experience possible. the 3D sound is utterly useless, you will NEVER use it. even if there was a gaming advantage, it makes your audio lag! everything's is behind by about 1/3rd a second! the pseudo-7.1 surround sound doesn't make a single difference. the only way to turn on Talk-Through is to open up the app and select it?!!?!? and the noise cancellation is worthless, i cannot hear any difference outside of a small humming when its on. in the end i ripped these in half (which was far too easy to do, surprised it didn't happen when they fall of my desk) when i realized that the right ear was entirely busted. At least the sound quality was mid.
Date published: 2022-02-25
Rated

4

out of

5
by
Josh502
from
Great Comfort, Sound, and features!
After using this product for several days I can start off by saying that this is a solid gaming headset! It's ease of use on console is hassle free and gives you the extra edge on the gaming front. Sound : JBL doesn't disappoint again with 50mm high end performance drivers. You will have every decibel of sound you ever wish for. The low ends are ever present and you can hear ever high end. JBL does a great job of calibrating all sounds together to give you an all immersive experience. On Xbox One (S) I am able to send all gaming sound to my headphones and can plant myself in a gaming environment like never before. When connected to an iPhone XS Max music is crisp and dynamic. You will need a 3.5mm to lightning dongle however to connect. I feel this does not lessen the sound in the littlest of amounts. Watching movies such as Avengers : Endgame allows you to hear even the crowd background voices that are hidden on a typical tv or movie screen. Comfort : The Quantum One headset is a tad on the large side and squeezes your head slightly however, after a few days of use I've gotten used to the constant pressure. I believe JBL did this to help with sound containment. The headset is lined on the inside of the headband and ear cups with premium faux leather. This really gives this head set a premium feel and helps to cushion the pressure. The outer side of the headband and ear cups are made with a premium fingerprint proof plastic. JBL spared no change when designing this headset. Features : JBL Quantum One Headset features several high end sound options. However, I will preface this with all of them only work on PC. If you would like ANC (Active Noise Canceling), the LED light show on the side of the ear cups, the Sphere-360 sound, or head tracking...you will have to have a gaming PC to gain access to these features. With that being said, as a console player, these headphone are still extremely high end! I think in order for JBL to make that next leap into the gaming market they need to make these features available to console players. Pros : The sound is incredible as usual, premium feel and durability, accessible to several platforms. Cons : All premium features only available on PC, a little tight on the head, a tad on the large side. Final Thoughts : If you're a PC gamer this headset is a no brainer. The $300 price tag is hefty but worth it in the end with all the available features. As a console gamer these are great headphones but I would like more features to go with console playing.
Date published: 2020-06-25
Rated

1

out of

5
by
Ulyster
from
Disappointed!
Overall very comfortable, slightly heavy. cups ears and blocks noise very well. so for PC gaming this is very high quality and sounds great to me. But unfortunately not so much on XBOX ONE. FIRST OF ALL THEY DONT TELL YOU ALL THE FUNCTIONS WORK LIKE QUANTUM ENGINE RGB LIGHTING OR ANYTHING UNLESS YOU ARE PC ONLY..! VERY FRUSTATING..!.... it sounds good on console but just does not get loud enough!! I tried on 3.5mm to controller and also thru the wireless dongle. honestly it even sounded louder through 3.5mm on controller which is usually not the case. I have been trying to find a good high end headset for a while now, sorry to say that unless used for PC gaming only, I wouldnt spend the money!...RETURNING MINES FOR A FULL REFUN TODAY NOT SATISFIED AT ALL.
Date published: 2020-05-16
Rated

5

out of

5
by
Studio8two7
from
Awesome scape through sound quality!
It took me three months to find the hybrid product I was looking for. Nothing better than comfort for hours while enjoying rich quality sound. Harman Kardon has defined sound once again. Thanks for such a great and innovative product.
Date published: 2020-07-17
Rated

4

out of

5
by
Twist3d
from
Great headset, clear punchy sound.
I really started to use these in anger and initially I thought they sounded a little over powered on the bass with muted highs, but as soon as I installed the Quantum engine software the headset really started to sing and I was shock how good it could sound! I was initially prompted to update the firmware on the headset but this was a painless process that took no more than 2 mins. Calibration was simple using the included calibration earpiece. The 3d surround effect is so good its almost too immersive, and I find in games this is a real help when trying to locate sounds within the environment. The box and presentation is great, the materials are very premium and I especially like how comfortable the memory foam ear cushions are. If I was to make any negative point it would be that the inline mic/chat bias control is more suited for setups that have the cable coming up over the rear of the desk, but this is trivial considering how good the headset performs.
Date published: 2021-04-12
Rated

5

out of

5
by
Wallacabayka
from
Mostly fantastic!
Pros: Sound quality and comfort are excellent. The 360° sound signature is REALLY cool. The JBL Quantum app is easy to use and comes with an equalizer, which is nice. Calibration of headset is also pretty easy and worth it. Noise-canceling is great. Cons: It would be ideal for this headset to be wireless, obviously. The microphone is decent/average. I wish that the headset was operable without the app- I don't always have access to a laptop/PC. If there was an Android version of the JBL Quantum app, problem would be solved. Although the sound quality is excellent, it could use more bass.
Date published: 2020-07-02
Rated

5

out of

5
by
yigit123
from
Cool features
It has almost everything you would expect from a top level headset. Has good soundproofing and it is very comfortable. It doesn't hurt your head or ears. The material looks and feels very durable. Durability is one of the most important things I look for in a headset. Because I've had bad experiences with other brands in the past. Back buttons are a bit hard to get used to. I sometimes increase the volume while taking of the headset. I like the volume wheel. I'd have prefered some of the buttons on the wheel though. But it isn't a deal-breaker. Overall it is a very good headset. Spatial sound is a nice touch. If you like playing simulation games with multiple monitors you would love this feature. But if you are listening to music, I'd recomment turning it off.
Date published: 2020-08-23
Rated

4

out of

5
by
rjones36
from
Comfortable, clear sound and some other thoughts..
Ok so I have had this headset a couple of days and want to leave some feedback. Comfort: I will start off with comfort. It has some plushy earcups, that I believe are a memory foam, the headband also includes this material. The clamping force is slight, but I don't find it to be terrible. My ears do not touch the driver which is good. They have room which gives it some sound stage when listening in stereo mode. Sound: Ok so there are 3 modes in which to listen to this headset. There is QuantumSHPERE 360, DTS X2.0 and then just off, which is sterero mode. The QuantumSPHERE 360 is pretty impresive when it comes to giving that large room like feel. I would say this is similar to what Creative is doing with it's XFI products. The sound can maybe be a little too thin and spacey at times depending on the game you are playing. But the accuracy of the sound is pretty spot on. This also includes head tracking which is cool, but I don't play on a large widescreen monitor so not sure how much benefit this really is. DTS X2.0 is good. It is a step down compared to the QuantumSHPERE 360. This sound at times to me anyways can sound like you are underwater and can make the sound a bit muddy Stereo sound. Ok the sound is clear and crisp and what is strange is it can sound intimate and yet also have a bit of sound stage at times? The bass is solid but not super bassy, but it is there. This highs are kinda in your face intimate, which for a gaming headset is good for FPS shooters. This can be represented when listening to music with any vocals. Imaging is solid and should be for a gaming headset. Mic: So the microphone sounds just ok IMO. It can sound a bit thin but it does the job. Noise cancelling: So this is a pretty nice feature, it works but don't expect to work like one of the high-end Sony BT headphones. (Although in my headset I can hear a bit of a whining sound when it is turned on.) Cons: The wire, it is stiff and will have kinks. It includes a game/chat control which is nice but it is so light that you will end up dragging it off your desk. Calibration software does not work at the time of this review. Guessing that will get fixed in the near future with an update. Last thing, I did have some trouble updating the firmware for this device. I removed two software apps and not sure which one was the issue. They were THX Synapse and RTX Voice. This might be some useful information for anyone else who might run into this issue.
Date published: 2020-05-16
Rated

5

out of

5
by
HumbleTribe
from
BEST GAMING HEADSET EVER!!!!
I received my quantum 1 headset a couple days ago, I'm telling you I have never experienced something this crazy! I was a little curious at first about the 360 sound and how trippy it would be to hear bullets and sounds like if i was really in the game. But honestly I can't get enough, I'm playing more than I have ever played before. The comfort of the cushions are so soft and fit so nicely over my ears. The button layout was super easy to remember and easy to change setting on the fly! The colors are customizable to your liking or choosing and sound quality. The sound with the bass and when you turn your head you can hear every little thing. I love this headset and I won't ever go back to my old headset!
Date published: 2020-06-25
Rated

3

out of

5
by
RoxyB
from
Over all the head phones are comparatively light weight. The memory foam is soft and light on my ears. Yes I will say it my head size is a little larger than average and they fit comfortably. They did not hurt the top of my head like most headphones do. I do like that these are wired because yes this headset gives better reception than some of the wireless pairs I have tried. Which with some wireless pairs the sound can shut off or be muddled or lagging. I did not experience any sound problems. I also loved having a dial on the USB cord to adjust volume. The controls are nice to have on the left side of the headset. It makes switching from play to chat easy as well as sound adjustment. I just didn't get a feel for this headset, it was nice on your head but I have found better sound quality headphones.
Date published: 2020-08-22
Rated

1

out of

5
by
Davidyabish
from
Xbox quality sucks
It states it works for xbox, they just dont tell you that none of its features work for it. You can only plug on xbox through 3.5mm jack. All the features are only for PC. Not worth spending 300 if your buying for console.
Date published: 2020-05-23
Rated

3

out of

5
by
Lmathew
from
Flashy
Great sound however I use them for The OneX and the 3.5 audio cable didn't work out the box. I had power to headset but no sound. I had to use my Astro mic cord with the Mix Amp which made for a better product because I can fine tune my audio settings. JBL may want to get to work on a system like this for their product. Secondly being wired is difficult with the game / chat dial. It's heavy and since I sit farther back away from the screen the dial is constantly pulling the cord down to the floor and makes gaming very uncomfortable for lengthy periods of time. I would highly consider adjusting the position of the dial or make a longer cord for console gamers who dont game on monitors. Sometimes I also get a strange sound feedback with high volumes, Other then that the sound is phenomenal and immersive 90% of time.
Date published: 2020-06-03
Rated

5

out of

5
by
The Maestro
from
Awesome Spatial Sound!
I bought the gaming headset for use with my Playstation and Playstation VR. The spatial sound is amazing and really adds a dimension to the sound of the games. The Virtual Reality world really comes to life.
Date published: 2020-05-20
Rated

5

out of

5
by
sheash
from
Great gaming headset!
Amazing sound quality in game and for music. works great with my Call Of Duty Modern Warfare game. very easy to set up and to use. lots of different cable so you can use it while on the go.
Date published: 2020-08-22
Rated

4

out of

5
by
Mostnick
from
Comfortable, Good Sound Overall
I am so far very happy with my Quantum One's. They have a great sound quality and feel great on my head. The different settings are awesome to have accessibility to. My only complaint is directional sounds such as gunshots, foot steps, and vehicles. Sometimes they just sound loud and 'in your face,' and hard to tell what direction they are, or how far. Can't wait to have access to ear calibration to see if that helps.
Date published: 2020-05-26
Rated

5

out of

5
by
Essej
from
Best Gaming Headset I've Ever Owned!
The sound and clarity that comes from these is incredible. It has without a doubt enhanced my gameplay and experience. Absolutely would recommend.
Date published: 2020-05-28
Rated

4

out of

5
by
Gesrey
from
JBL one the one to have
From the moment you open the box, you can't wait to try them. JBL Quantum ONE sit comfortably on your head with no sound leakage evident to disturb others. The sound quality is clear and detailed, and more revealing than many others, footsteps I had not heard before using other headphones, were evident with the JBL's giving me warning of people approaching. With the detachable microphone, team members could clearly hear me, and the whole gaming experience seemed to be more involving. The noise cancelling can be turned on or off, which is uncommon in other headphones, and works very well. The gaming experience for me, moved up a level. I'm convinced I play better with these headphones, simply because I'm more aware of what's moving around me.
Date published: 2020-09-12
Rated

5

out of

5
by
donfoolio
from
The Quantum ONE is a BEAST
JBL Left nothing out of this beastly headset. I am incredibly impressed at the fidelity of sound production. As an audio engineer, my first instinct was to plug these into my phone where i've been producing beats lately. AMAZING results with super immersive sound and great noise cancelling. I then flipped to gaming mode. PUBG, Fornite and some classic Worms for me. The dynamic directional audio was an absolute game changer listening to footsteps in PUBG. It definitely made for some extra intense and scary battles, but I felt a new competitive edge with these on. That audio mixing dial to turn down the loud voice chat during crucial moments is the most clutch. Lastly the fun factor on these headphones is out of control. With the LED lights on it looks amazing on camera and is the perfect way to match my mood weather i'm feeling creative, chill or ready to battle online! Amazing!
Date published: 2020-06-25
Rated

4

out of

5
by
N8DAWG0525
from
Awesome headset, not without drawbacks
Been using my headset for about a week now and overall I absolutely love it. Sound quality is awesome, the bass is killer and the RGB is super cool. My only gripe, well only two grips are pretty small. First off if you have the ANC (active noise cancellation) on and ANYTHING with any sort of bass will cause a real bad static/crackle sound to come through the headphones. Second, the 360 audio thing is kinda cool I guess but I'm my opinion it just makes the Audio sound cheap. Otherwise it's great for gaming and the mic quality is superb.
Date published: 2020-07-07
Rated

4

out of

5
by
brian163
from
Review for those intending to use only with PS4
I used this headset for a month before sharing my opinion. Overall I think the ONE is a very good headset and definitely worthy of its pro level designation. However, the next generation could be excellent with a few tweaks. First, I'm noting my review is based -entirely- on using the ONE with the Playstation 4. That means some of the features such as head tracking, LED customization, etc. were not available to me. (Note: This is not a JBL created issue but rather the limitation of individual platforms. The full experience comes on the PC platform as related to the custom software that is installed.) Where JBL fails in my opinion is making this entirely clear in their marketing material and user guides, which are also inaccurate as I will note below. So without all the "bells and whistles"", are these good PS4 headphones? Just minutes after trying these for the first time, I thought I had made a big mistake in model choice. Following the provided Quick Start guide, I plugged the headset into the PS4 controller via the audio cable. This was not a gratifying experience. The volume was too low, there was no ANC (active noise cancellation) and of course, the earcups didn't even light up. So if I had just followed the Quick Start Guide, with it's annoyingly microscopic text and few words accompanying the drawings, I probably would have return them. However, luckily my initial disappointment persuaded me to peruse the JBL web site, where right in the middle of the QUANTUM headset models page I found their "Connectivity Overview". (This would have been really helpful for JBL to have included in a more robust and full user's guide that is woefully missing.) This overview indicated the headset could be plugged into the USB port on the PS4. Intrigued, I did so and the headset practically sprung to life. The earcup light show began with a pattern of dancing lights (to which they are unfortunately stuck to the default for all time), the ANC (active noise cancellation) kicked in (which contrary to the "Connectivity Overview" -does- work with the ONE on PS4 when connected via USB), and most importantly, the volume output improved considerably. As a bonus the inline Game Audio-Chat Balance Dial in the USB cable works, although on PS4 only as a secondary volume control. You still have to set the primary volume using the headset thumb wheel but then the inline dial can be used for finer adjustment. I find this far more convenient than fumbling around for the headset wheel while gaming, particularly when someone walks into the room to talk to me. However, the headset wheel is clearly electronic (not analog or "manual") and the headset's volume is reset to the default every time you unplug them. Once I was on USB, I was able to thoroughly enjoy the headset. The sound is crisp and the range dynamic. Mind you, I feel once you get to a certain quality level of headphone it can be very difficult to tell them apart. All I can really say is that compared to the another quality headset I've been using from another brand, I didn't feel like I was missing (or honestly gaining) anything sound wise. However, the noise cancellation is excellent. A room air conditioner, bubbling aquarium, and passing conversation in the room all fade to nothing with ANC enabled. You can tap a button at the top of the left earcup to enable audio "talkthru" or as I mentioned before, simply turn the Game-Chat Balance Dial down for brief conversations with others. The microphone has good pick-up and everyone I asked could hear me clearly. It has a slide on foam windshield that I found too easy to knock off but I didn't find the need for it and simply put it back in the box. Overall, I feel the build is very good. The head band and ear cups both have thick and comfortable padding. I find the earcup swivel holds very securely in position when you adjust it. I don't know if this is because they are so new but I'm hoping they don't lose this stiffness as I find it helpful in making them sit comfortably on my head. As some others have noted (or complained), this headset is certainly not light. However, comfort is a relative term and I've had no problem wearing them several hours at a time per day. On the other hand, my young adult daughter tried them for a short gaming session and found them too heavy for her liking. I want to believe the weight is potentially related to the size and quality of the drivers but I don't have the material specs to back that theory up. I suspect there may be ways to further reduce the weight of this headset but I'm not sure if that would come at a cost to build quality or price. I would say I'm very satisfied with these so far. If they hold up well they are certainly worthy of their premium designation in the QUANTUM headset line. However, for PS4 only users that can't use the additional functions as their PC brethren, I'm not sure the associated premium cost is fully justified. Therefore, I'm giving them 4 out of 5 stars. To summarize: Pros -Appear to be well built overall -Sound very good, microphone is clear and works well. Active noise cancellation is excellent -Removable microphone can be convenient if you travel with them often -(PS4) USB Audio-Chat Balance Dial isn't supported but dial still functions as a convenient secondary volume adjuster if you like in-line dials on the cord -(PS4) Solid connectivity when plugged into USB Neutrals -I found them comfortable despite being a bit weighty -Electronic volume control level is reset when USB is disconnected. Doesn't bother me much but some will likely dislike this -Some will love, some will hate the JBL "startup" sound when you plug them in via USB. The ANC Talk-through activation also plays a fairly loud tone -(PS4) No way to change earcup LED pattern. Not really a problem for wearer but may be distracting for other people in a multi-purpose/use room. (You can turn LEDs off by holding microphone mute button for 5 seconds) Cons -Could really use a more complete, readable (print size), and accurate(!) user guide for -all- platforms -Certain features are platform specific (mostly PC). (Again not JBL's "fault" but you may be paying a premium for functionality like head tracking that you can't use) -(PS4) If you don't want to be tethered to a USB port (worked fine with a USB extension cord for me) then you may be disappointed with the volume output of the PS4 controller direct audio connection -For a headset at this price level, I feel they should have included at least a basic ("pleather") carrying case.
Date published: 2020-07-20
Rated

2

out of

5
by
guyperson
from
terrible design
the headphones work as headphones, except they had an annoying ringing noise for the first month. I called support and they were fixed without doing anything (as in I called support and then the ringing stopped). but the annoying thing is the volume mixer, just from moving, it has caused a break in one my computer's USB ports (the thing in the center snapped off, and as of the day I'm posting, the 2 other USB ports now don't work with the headphones. This is a problem I have never had with any other pair of headphones.
Date published: 2023-01-19
Rated

5

out of

5
by
Kapil
from
The Ultimate Gaming Headphones!
The JBL Quantum Ones are a great choice of headphones. The sound quality is amazing and it's great for gaming, there is also a volume wheel to change the volume quickly. They are very comfortable as they have really soft cushions around the head area and the ear area. There's even braided cables. The mic is really good and removes a lot of background noise. You can also adjust it freely and take it off if you want to. There's also a really cool software that comes with the headphones called 'JBL QuantumENGINE'. You can adjust the lighting of the headphones along with multiple features. You can change the tempo between each color, and you can change the color on each specific area. And there's a spatial sound option, where you can enable QuantumSPHERE360, DTS, or turn it off. And you can also adjust mic level, mic volume, and sidetone in the software. There's also an equalizer tab which is really cool. I personally like and suggest these headphones.
Date published: 2020-07-10
Rated

4

out of

5
by
BOBBO1217
from
Awesome response.
I purchased the headset for gaming and I'm impressed with the responsiveness and range. I didn't expect them to be so comfortable. I'm told the mic sounds great on the other end as well. Excellent quality.
Date published: 2020-05-26
Rated

3

out of

5
by
Dudote
from
No Added Features If Console User
Bought this headset for my wife due to the excellent reviews and added features. She is an audio engineer, making her an audio snob, and she plays on both the Xbox One and PS4. I picked the JBL Quantum ONE for it's excellent audio ratings and "system compatibility". After using these headphones on both Xbox One and the PS4 and speaking to a customer service representative, I would not recommend these headphones to anyone other than PC gamers. Essentially you're buying really pretty headphones. Most additional features are not available to console users, and the headphones must be plugged directly into the console to provide enough power for the RGB lights to work. Noise cancellation is great, but you can get that functionality elsewhere for less money and more features. Lastly, the software is only Windows compatible, despite advertisements claiming Mac compatibility. We have both Macs and PCs so fortunately, we were able to install, but we would have been screwed otherwise. 100% misleading marketing. Overall, highly recommend for PC gamers. For all else, keep shopping.
Date published: 2020-12-26
Rated

5

out of

5
by
Big_Mike
from
Excellent Gaming Headphones
Best gaming headphones I've ever had. Been through 3 or 4 other headphones through the years. Sound quality is tremendous. Easy to set up and operate. Love the Bluetooth connection.
Date published: 2020-05-13
Rated

4

out of

5
by
Charles4204
from
Awesome headset !
Absolutely the best headset I've ever had. Be sure to take meticulous care as mine has malfunctioned after one year use and is falling apart );
Date published: 2021-07-20
bvseo_sdk, dw_cartridge, 18.2.0, p_sdk_3.2.0
CLOUD, getReviews, 6ms
reviews, product
Product Q&A
Headset will be used just for the Xbox one console. I currently have the A40's with mix amp. Can I "plug and play" these head phones into the A40 mix amp?
Technically, you can since the mix amp has a 3.5mm port. However, we can't guarantee what the resulting audio quality will be.
Date published: 2021-06-06
So the quantum one is he only one in the headset line with "head tracking."  Is that function exclusive to pc or will it also work with the 3.5 mm jack on console?
Yes, the Headtracking feature is exclusive for the JBL Quantum ONE headphones and would only work with a PC along with the Quantum Engine software.
Date published: 2021-06-06
Can I use the mic and talk through headset when playing fortnite on the switch?
Yes, you could use the microphone while being connected with the 3.5mm audio cable to your Nintendo Switch.
Date published: 2021-06-06
Will I be able to take full advantage of all the quantum one offers if I solely use it for console use? Will I need a PC specifically to access the quantum functionality?
Our JBL QuantumEngine PC personalization software only works with PC and can't be used on console.
Date published: 2021-06-06
How long does the basic warranty last?
Our Harman Audio devices comes with a one-year manufacturer's warranty replacement from the date of purchase. This warranty excludes damage resulting from abuse, accident, modifications or other causes that are not defects in materials and workmanship (loss or theft).
Date published: 2021-06-06
the headset Jbl one support 7.1 for PS4 or only PC ?
The JBL QuantumSURROUND feature is available via the USB connection on a PC and can be configured using the QuantumENGINE which you can download here. https://support.jbl.com/us/en/quantum-support.html
Date published: 2021-06-06
What are the features that require you to download the engine for? I was wondering if you can use spatial audio and ANC modes without having the install the engine.
The JBL QuantumENGINE PC software allows you to create separate user profiles, modify microphone settings, and activate RGB effects or create your own. You can also adjust the equalizer or choose from 6 presets. The JBL QuantumENGINE powers the JBL QuantumSPHERE 360 immersive surround only on your PC. The ANC can be activated from the headset shown on page 3 of your user's manual.
Date published: 2021-10-08
When can I buy them?
Thanks for your interest in our JBL Quantum ONE. Our Quantum Range Series would be available before the summer starts. To get the exact release date, please register your email on our JBL website.
Date published: 2021-06-06
Does this work with the ps4 when connected with my own usb-a to usb-c cable? does the active noise cancellation and surround sound work in this case?
It would only work with the USB cable with a game/chat dial. You can toggle the ANC on/off by pressing the ANC/Talkthru button for more than 2 seconds. Quantum Surround will only work with PC.
Date published: 2021-06-06
When will English people be able to purchase this product
Please subscribe on our newsletter on the bottom page of our website for UK for news and updates: https://bit.ly/3dJm8Jo
Date published: 2021-06-06
Is there any point in getting the quantum ones if you play on console, due to the lack of customization which you can fully get on PC e.g. customizing the rgb light affect?
Thank you for your question. The JBL Quantum ONE provides a better passive noise cancelling, but if that's not a concern, any of the models will work with 3.5mm aux with consoles, and for PS4/PS5, the Q600 and Q800 also work wirelessly. Should you wish to receive further support, you may contact the Harman Customer Support team by telephone, email or chat in order to receive direct assistance. Please see https://uk.harmanaudio.com/support-contact.html#ns for further details. Thank you.
Date published: 2021-10-15
When trying to calibrate the headphones, JBL Quantum Engine says the calibration feature is "coming soon". Shouldn't this be available already if calibration is so important? When will this be available?
Our JBL Head Tracking for our JBL Quantum One is available and works. However, the Sphere 360 calibration is not yet available and will hopefully be available shortly with an update.
Date published: 2021-06-06
Does this headset work with the ps5 
Yes. Our JBL Quantum One is compatible across all gaming consoles, XBOX, Nintendo and PlayStation.
Date published: 2021-06-06
Will jbl come out with an app for Xbox and other consoles like the pc has since we are all paying $300 but console users don't get the full experience?
We don't have word on this but we thank you for the feedback. We'll be sure to pass this to the right team. In the meantime, please make sure to follow our social channels for news and updates.
Date published: 2021-06-06
Can this pair to a phone via Bluetooth or is this strictly 3.5 wire and USB dongle only?
It can only connect through the HDMI cable and 3.5mm jack. The model with Bluetooth is the JBL Quantum 800.
Date published: 2021-06-06
Will these headphones be compatible with consoles such as Xbox or playstation?
The JBL Quantum ONE headset is compatible via 3.5mm jack with PC, PlayStation, Xbox, Nintendo Switch, Mobile, Mac and VR. You can use the USB connection with PC.
Date published: 2021-06-06
Where can I buy a replacement earpads for quantum one headsets. In US. Did JBL sell this replacements?
We sell the replacement earpads for our JBL Quantum One here in the US. For pricing and availability form different locations, please reach out to our local support.https://www.jbl.com/countryselector
Date published: 2021-06-06
What's the price on them
JBL Quantum One will be retailed at $299.95 once we release it this May. Please sign up to our newsletter for news about the launch here: https://www.jbl.com/subscribe.html
Date published: 2021-06-06
I'm trying to use the headphones for Xbox and the mic is working, the Xbox is picking up that I'm talking but Xbox audio is not coming through and I can't seem to fix that. Any solutions? 
We'd like to work with you directly so we could try some troubleshooting with your JBL Quantum One. Please reach out to our Customer Support through here: https://bit.ly/2Jc8wJp
Date published: 2021-06-06
hey headset jbl one support 7.1 for PS4 ? and what the system for jbl one?
We would like to get more information to help you out, please contact us so we can assist you:https://bit.ly/2zwFkYM
Date published: 2021-06-06
How can I change the setting so when I mute my mic I can still hear sound? I use if when I cough/eat etc...
Flip up the boom mic to mute (red LED indicator will light up). Then adjust the Chat/Game dial to focus on the sound that you want to hear.
Date published: 2021-06-06
I watched the YouTube CES interview with Damon Johnson, Global Category Director at JBL on the JBL Quantum One headset. He said the drivers in the headset are 40 MM, but the website says 50 MM drivers. Which is correct?
Our JBL Quantum One has 50 mm Dynamic drivers.
Date published: 2021-06-06
What about the durability?
It's pretty durable. If you want to know more, please contact us here: https://bit.ly/2zwFkYM
Date published: 2021-06-06
If I am playing on an Xbox series X with the headset plugged in, does it still need to be charged? Most wired headsets I've used did not need to be charged 
Our JBL Quantum One does not require charging. Simply connect the headphones to the controller of your Xbox Series X via the 3.5mm cable.
Date published: 2022-08-29
Can JBL please work with Xbox to come with a USB connection?
We appreciate the feedback you've provided to us. We're always looking for ways to improve so we'll make sure to submit your feedback to the right department.
Date published: 2021-06-06
I see that there's both the 2.4G connection and Bluetooth my question is will I be able to connect my pc and phone at the same time for like receiving calls while gaming?
Our JBL Quantum 800 can connect to one source at a time, which means you can only connect to your PC when gaming and can't connect to your phone.
Date published: 2021-06-06
Is the head tracking work when playing on console
The head-tracking feature is exclusive for the JBL Quantum ONE headphones. It would only work with PC along with the Quantum Engine software.
Date published: 2021-06-06
Weren't these launching on April 13?? When will I be able to buy them? 
Thank you for your interest in our products! Due to unforeseen circumstances, we had to push back the release date on all Quantum Headphones until May 2020. We apologize for any inconvenience. Please sign up for our JBL Newsletter for the latest product information and release dates!
Date published: 2021-06-06
How to take advantage of all the features on a mobile phone as well as voice 7.1 Is there an application that includes the mobile when pairing with a cable or some connections that I can buy from abroad
JBL Quantum One is compatible to be used with mobile phones via connecting it with the 3.5 mm cable. The QuantumSURROUND is only available via USB connection on PC. This is modified through the QuantumENGINE which you can download here: https://support.jbl.com/us/en/quantum-support.html
Date published: 2021-06-06
How can you capture sound from these to another PC for streaming!? I have a dual PC setup and would like to have these connected USB.
Our JBL Quantum ONE can't be connected to two source devices simultaneously. This product doesn't have a multi-point connection feature.
Date published: 2023-01-03
bvseo_sdk, dw_cartridge, 18.2.0, p_sdk_3.2.0
CLOUD, getContent, 120ms
questions, product
Support
Register your JBL product
Do you own this product? Register it here in case you need to claim warranty
Register Now
Can't find what you're looking for?
Are you looking for product support, documentation, how-tos or older products?
JBL Support