Whether it's crafting a chart-topping single, multi-tracking a live performance or mixing a stadium concert, today's top producers and audio engineers are recording in a wide range of environments. From legacy studios to home studios to mobile recording rigs, audio professionals need studio monitors that deliver consistent, highly-accurate audio, in any environment.
That's why so many of today's top mixing engineers are using JBL 7 Series Master Reference studio monitors to overcome flawed recording environments and create balanced mixes that translate across the wide range of playback systems consumers are using today.
The JBL 7 Series overcomes the limitations of traditional studio monitors, providing a new level of performance for engineers, producers and content creators in post-production, broadcast and recording facilities. State-of-the-art design and cutting-edge technologies enable 7 Series studio monitors to overcome less-than-ideal speaker placement, delivering neutral response and exceptional room-to-room consistency. Onboard room EQ solves low frequency issues that have hindered engineers for years.
We spoke to several top mix engineers to learn how
JBL 7 Series
master reference monitors are helping them deliver quality mixes that translate in a wide range of live and studio environments.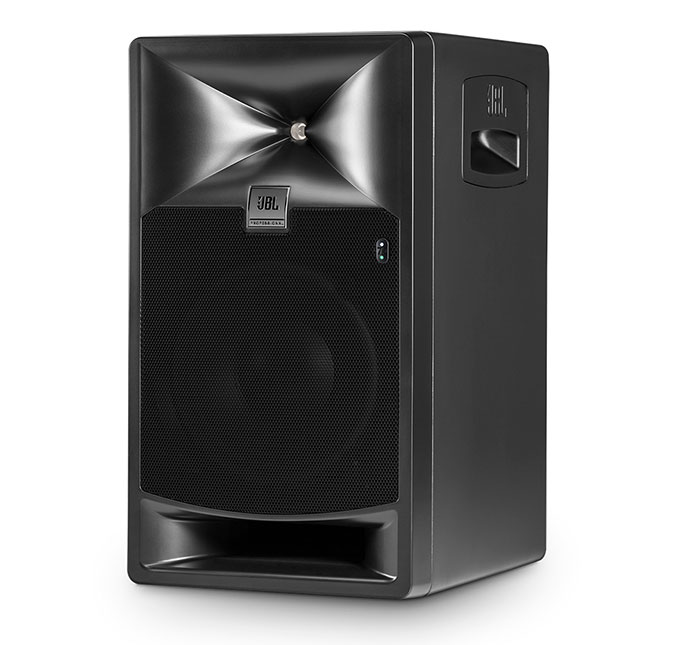 Neal Pogue | Producer
Veteran mix engineer Neal Pogue cut his teeth in the studio with legends like Randy Jackson and Bobby Brown. Alongside Atlanta production team Organized Noize, Pogue engineered and mixed hit records for OutKast, TLC and Goodie Mob, including the Grammy®-winning "Speakerboxxx/The Love Below." Pogue has spent the past 15 years juggling high-profile mix sessions for a diverse list of top artists, including Stevie Wonder, Franz Ferdinand, Robyn, Tyler The Creator, Metronomy, Gym Class Heroes and more. JBL 7 Series monitors enable Pogue to follow his creative instincts while delivering world-class mixes across a wide range of genres.
"I was blown away when I first heard the JBL 7 Series monitors," said Pogue. "They had incredible clarity, and the low end was so powerful, I kept looking around the room for a sub, but there was no sub! The bass response isn't hyped like some other speakers, it's just extremely balanced. Bass can be the hardest thing to get right in a mix. JBL 7 Series is great because it has a natural low end, so my mixes end up with just the right amount to translate to other playback systems."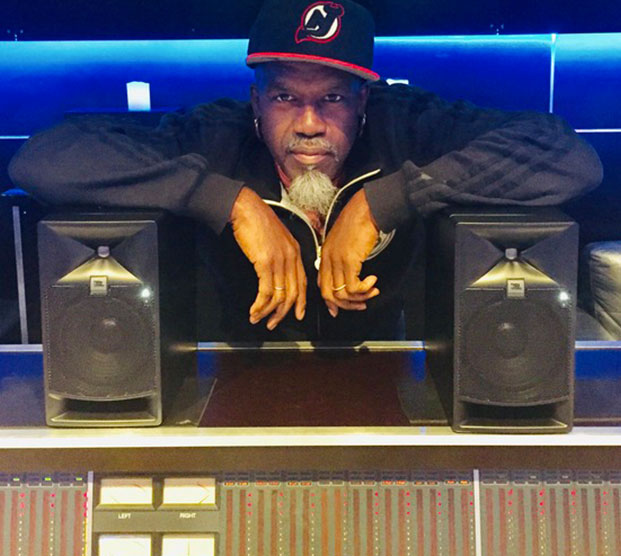 John Lousteau | Producer & Engineer
Accomplished engineer and producer Jon Lousteau built his career recording legends such as the Foo Fighters, Iggy Pop and Joan Jett. In addition to his duties as chief engineer at Foo Fighters-owned Studio 606, Lousteau also records at his own home studio and Foo Fighters drummer Taylor Hawkins's home studio. In order to enjoy consistent great sound no matter where he's working, Lousteau uses JBL 7 Series in all three studios to craft radio-ready mixes that he can trust to translate to any environment.
"We've used monitors from dozens of different brands over the years, but there's something special about the JBL 7 Series—they just speak to me," said Lousteau. "They have a tightness in the low-end, and the mids and highs are really transparent and clear—they're super accurate. As soon as I heard them, I was like 'Oh, those are killer!' Within two months I bought a pair for my house and for Taylor's house. With the 7 Series I know I can trust the low-end in all three studios. They translate really well. That's the biggest thing—I trust them in almost any room."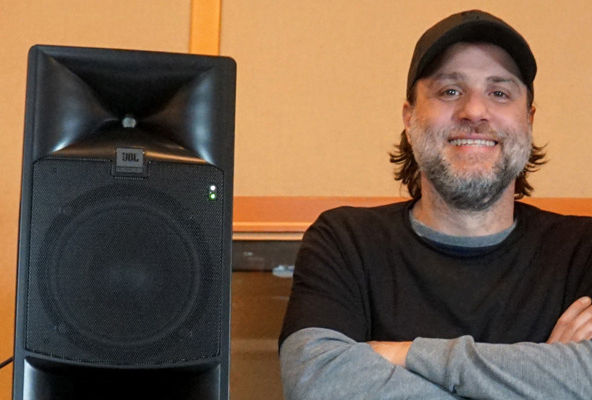 Kyle Hamilton | FOH Engineer
As a go-to touring FOH engineer for Rihanna, Janet Jackson, Usher, Pharrell Williams, Kendrick Lamar and more, Kyle Hamilton is known throughout the music industry for his ability to recreate the sound and energy of chart-topping records during live performances. Hamilton's skill has earned him two Grammy® Awards, including Best Traditional R&B Vocal Album and Best Pop Solo Performance, as well as a Parnelli Award for FOH Mixer of the Year—a prestigious honor for live sound professionals. In order to deliver studio-quality live mixes for music's biggest stars, Hamilton relies on JBL 708P monitors during the rehearsal process to match his live mixes to the tight and polished sounds of the original records.
"Usher, Pharrell, or whomever I'm working with—they want to hear the show like a record," said Hamilton. "When I listen to these speakers—no EQ, just straight flat speaker—it gives me the perspective of listening to the record. They allow me to be consistent. For a nice eight-inch near-field, they're definitely on the cutting edge, and HARMAN has found something beautiful in those cabinets. It was just everything I was looking for in order to do what I needed to do for this."

Guy Charbonneau | Le Mobile
Mobile recording heavyweight Le Mobile is a remote recording and mixing studio, custom-built into the back of a semi-truck. Since founding Le Mobile in 1973, owner and engineer Guy Charbonneau—along with his son Ian—has recorded thousands of the world's most prominent artists and earned more than 50 gold and platinum records, an Emmy® Award and several TEC Awards. When Guy and Ian were hired to record and mix Joni Mitchell's 75th birthday concert for a special broadcast on PBS, JBL 708P monitors helped the father-and-son team deliver accurate and balanced mixes that translate well on any playback system.
"My approach to recording a live show is to really feel the show, and sometimes you have to monitor fairly loud to do that," said Guy. "But with the 708s, you don't have to play them very loud to feel something. It makes a big difference when you're working 14 or 16-hour days. The 708s are very transparent and pleasant. They translate well to any source—I can listen on the little speakers in my kitchen, in my car, or even on my laptop and everything is still there. If it sounds good on the JBLs, it will sound good anywhere."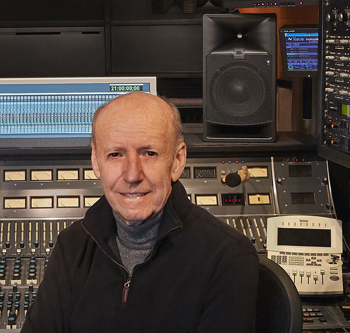 Steve Sola | Producer
For almost three decades, Steve Sola has been producing and mixing hit records for Mobb Deep, Nas, Eminem, Method Man, Jodeci, Trans-Siberian Orchestra and more. Sola's Plain Truth Entertainment continues to be a thriving commercial studio in an era that has seen many of New York City's major players close their doors. Sola attributes his success to a willingness to embrace new technology and adapt to shifting trends in the industry. Sola outfitted his control room with JBL 708P monitors, which provide the power and clarity needed to craft powerhouse mixes for legendary clients without becoming fatigued during long mix sessions.
"My first reaction to the JBL 708P's sound quality was that it's smooth—there are no spikes or harshness," said Sola. "For that reason, it's not as fatiguing as other monitors. For a smaller speaker, I'm surprised with how tight the low end is. I can turn off my sub and still get a good low frequency response from just the 708Ps. I like to mix at pretty conservative levels—it's very fatiguing when it's just loud all the time. On the other hand, artists usually want to hear how the track sounds at loud volumes. The 708Ps sound very smooth at a lower volume, but they also sound smooth when I crank them up!"