Bebe Rexha

X


Team JBL

View Bebe's Picks
"Music has always been there for me, no matter what I've gone through. I want to provide that to other people through my music." – Bebe Rexha
Singer. Songwriter. Advocate.
Meet Bebe Rexha
An award-winning singer and songwriter, Bebe Rexha is taking the music industry by storm with her honest, meaningful lyrics and songs that span many genres. As an advocate for mental health and self-love, she strives to inspire others to be unapologetically themselves and break through the mold.
Pushing the
Genre Limits
When Bebe Rexha is creating a new song, she doesn't let genres hold her back. Whether it's Latin or hip-hop, Bebe uses her favorite JBL products to dive deep into the music and find inspiration.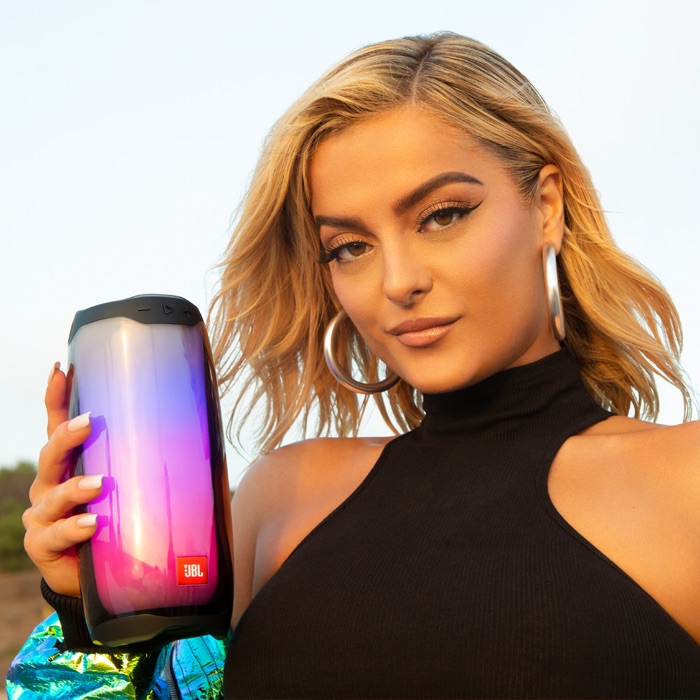 All types of music from all around the world inspire me.
Bebe's Picks
FLIP 5

Bold sound for every adventure

Whenever she wants to turn up the music, Bebe chooses the Flip 5 speaker. She says, "I use my Flip 5 every day. It's my absolute favourite JBL product and I won't leave home without it!"

Shop Now

Club ONE

Headphones that put you right on stage

Listen like a pro anywhere. Bebe loves the Club ONE headphones because they allow her to completely personalize the audio, so she can hear every detail of her music.

Shop Now

Tune 225TWS

Stay Connected, Stay Wireless

Whenever Bebe wants to feel at one with her music, she chooses the Tune 225 True Wireless headphones. Without wires to hold her back, Bebe loves how she can listen longer in comfort while still staying connected to the world around her.

Shop Now